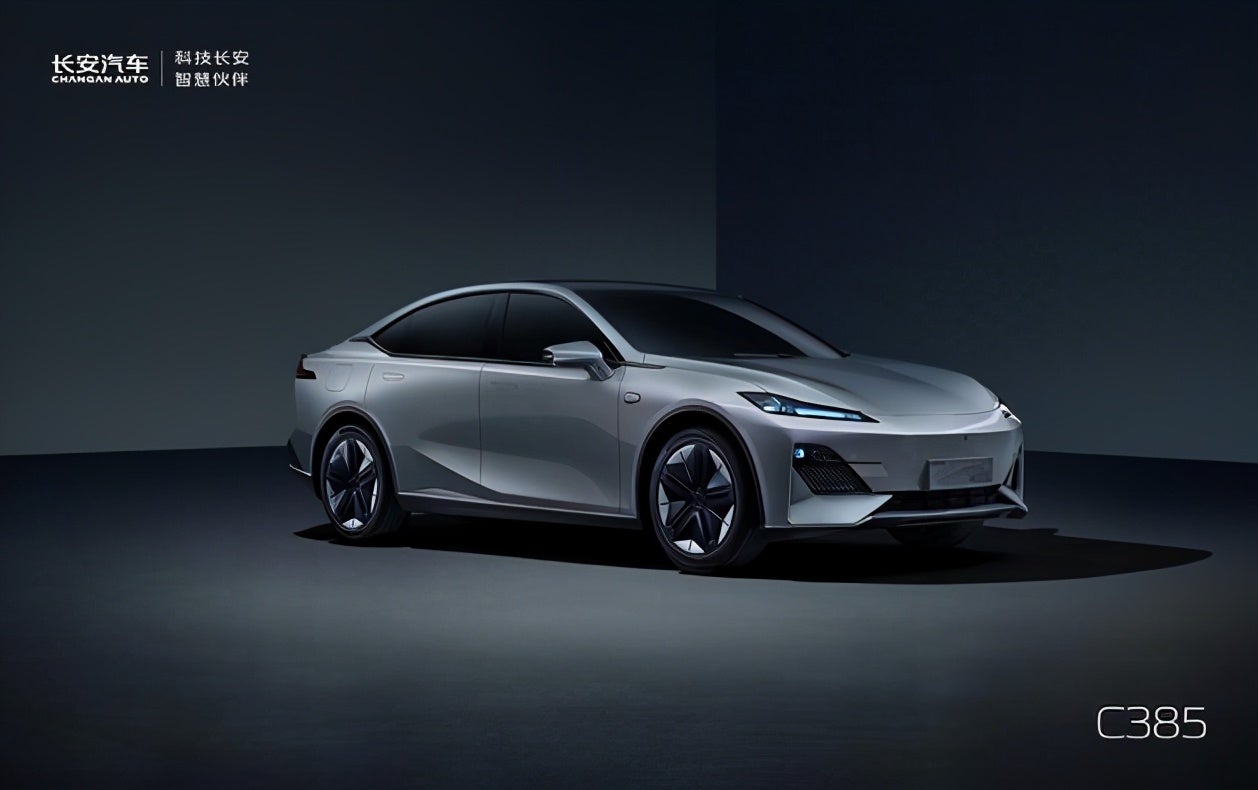 The Changan brand itself isn't sexy or cool but then neither is Toyota and that marque has recently pushed VW aside, becoming China's number one brand in June and July. Will that last? We'll see – Volkswagen will not be exactly thrilled to have lost the long-held status of market leader.
A million-plus own-brand sales in 2021?
Below the battle for top dog in the world's largest passenger car market, there's another fight going on. That's the struggle for third, fourth, fifth and even sixth positions. Honda, Nissan, Geely and Changan are some of the combatants, along with BYD, Buick, Wuling and Haval (BMW, Audi and Mercedes while major names, are in the tier below).
How has Changan risen so stealthily, retail sales hitting just north of 550,000 during the first seven months of 2021? Well, it's been there in plain sight for a long time. More recently, and as with Honda and Nissan, there is a small range of good looking and well priced models in the top twenty, each one doing excellent volume.
Changan Uni- models
The company now also has a line of Uni- models, the next of which will be called Uni-V and on sale later this year. Let's examine that sub-brand first and then the intended premium division which is known as both Avatar and Avita.
A 4,515 mm long crossover went on sale in China during late May 2020. The code is S202 and the name is Changan Uni-T and 'Yinli' (gravity) in Chinese. The standard engine for this dramatic looking, low-roof model is a 132 kW and 300 Nm 1.5-litre petrol turbo.
The Uni-T was joined late last year by the larger Uni-K, previewed by the Vision-V. That was a 4.9 m long, angular concept revealed at the Beijing motor show in September 2020.
The production version of this low-slung SUV is the same length as the prototype. It premiered at Auto Guangzhou in November last year. The powertrain is a 2.0-litre four-cylinder petrol turbo, drive going to both axles via an eight-speed automatic gearbox. Life cycle and platform notes can be found in PLDB (see link below).
A third model is close to launch. This follows images of a disguised prototype being posted to the company's WeChat channel in March. The 4,680 mm long Uni-V will be powered by a 135 kW 1.5-litre four-cylinder petrol turbo engine. It will probably be in production for seven years and have a facelift in 2024. The architecture should be MPA.
Avatar – the future premium brand
Speaking in November 2020, ChangAn Auto's chairman Zhu Huarong said the firm would be launching a high-end brand in the Chinese market. He named Huawei and CATL as partners in the venture.
There will be multiple vehicles, each of which would use 'Ark' (also known as EP1), a fresh architecture for mild hybrid, hybrid, plug-in hybrid and electric models.
No launch date for the first vehicle has been announced but it is believed that it could be revealed later in 2021. Confusingly, the brand's name can be Avatar Technologies, Avita Technologies and AB Auto.
There will be an initial five vehicles, the first two of which have the codenames E11 and C385. The E11 will reportedly be priced at up to RNB400,000 and aimed at the Nio ES6 and Tesla Model Y. The C385 (click here for a video preview) is to be a curvier sedan.
All models will use CHN, which is claimed to be a platform co-developed by Changan, Huawei and CATL but those firms' collaboration is more likely to be an electronic architecture for the cars.
Some believe that Avatar Technologies, which Changan says it hopes to eventually list on China's STAR market, is a new name and a fresh start for an abandoned JV which had been created in 2018: Changan Nio New Energy Automotive Technology. Nio still has an interest in this firm, but the original 50:50 has been diluted to just 4.62% with Changan Auto holding the remaining majority.
Reports for many other manufacturers' future models are grouped in the OEM product strategy summaries section of Just Auto.
That includes Changan Auto vehicles not detailed in this report as well as cars which are part of the firm's JVs with non-Chinese OEMs such as Ford Motor Company.

Future platform intelligence
More detail on past, current and forthcoming models can be found in PLDB, the future vehicles database which is part of GlobalData's Automotive Intelligence Center.
The next OEM for Just Auto's future models series will be Toyota Motor Corporation.