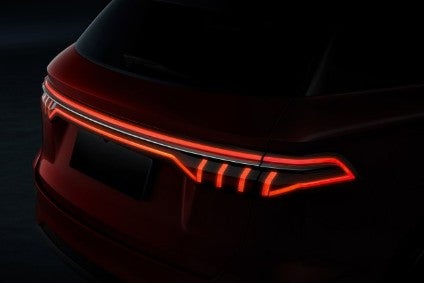 BYD only just scrapes into the top 20 makes list of the Chinese market but it remains the number one in New Energy passenger vehicles. The brand offers a broad line-up of EVS and PHEVs and with more to be added this year, may remain in the lead even as rivals add ever more electrified models.
The brand's retail sales were up by 116 per cent year on year in March, reaching 46,825 units, a long way ahead of equivalent vehicles from Mercedes-Benz and Toyota, themselves far outpacing Honda and BJEV's hybrid, plug-in hybrid and electric models.
Build Your Dreams didn't fare quite so well when it came to non-hybrids and non-electrics, its models which burn only fossil fuel plunged by 43 per cent last month to 16,750 cars (New Energy: 30,075). BYD ended the quarter in a strong position though and March was the ninth month in succession during which its New Energy models outsold the petrol-powered ones, total deliveries reaching 117,578 during quarter one.
Even though it is possible to find success in China with imported NE models, as Toyota's experience with the Lexus ES 300h shows, as well as to a far smaller extent, with the CT 200h and three Tesla models, one of BYD's largest advantages is its extensive line-up of vehicles. The Chinese make's models not only accounted for three of the top four New Energy best sellers in Q1 – Yuan (24,155), BAIC EU Series (19,343), e5 (18,332) and Tang (14,975) – but the Qin, Pro and Song's success mean BYD had six models in the top fifty. Source: China Passenger Car Association
Existing models
The Qin (pronounced 'chin'), a small hybrid sedan, went on sale in China in November 2013. Power is claimed to be a combined 303hp thanks to a 1.5-litre turbo engine and one electric motor. BYD will likely phase out this model in 2020, its effective replacement being the larger Pro.
The Qin Pro is a 4,765mm long sedan which had its global debut at the Beijing motor show in April 2018. It supplemented rather than replaced the Qin, sales commencing last September.
Buyers in the Chinese market have a choice of piston power, piston power with electric assistance (PHEV) or full electric. These are: 109hp 1.5-litre petrol, 154hp 1.5-litre petrol turbo, 285hp combined from a 1.5-litre petrol turbo engine and a 150PS motor, and 163hp electric (with a claimed range of up to 500km).
There should be facelifts for all versions in 2022 and a follow up model in 2025 or 2026. BYD may have phased out the petrol engined variants by then too.
The Song Max is a 4.7m long seven-seat minivan which went on sale in China in September 2017. Not to be confused with the smaller Song (see link to PLDB below), which is a crossover. The Max is due for a facelift in 2021 and to be replaced in 2024.
The Tang is one of BYD's newer models, the second generation having made its world debut at the Beijing motor show in April 2018. As with the first model, which was only around for three years, the Tang is a large-ish (4,870mm long) SUV with a petrol-electric plug-in hybrid powertrain. However, one major difference is the availability of an EV version which was added last month. One novelty is a touchscreen in the style of the Tesla Model 3's but the Tang goes one better – it can be swivelled into portrait or landscape form. Facelifts for the Tang PHEV and Tang EV should be released onto the Chinese market in 2021 and replacements in 2023 or 2024.
The Yuan is a 4,360mm long crossover which offers a wide range of powertrains. It went on sale in China in April 2016. There are 1.5- and turbo 1.5-litre four-cylinder petrol engines as well as a PHEV and EV powertrains. The fully electric Yuan EV360 was added in May last year then, only last month came an additional variant, the EV535. The three digits refer to the claimed range in kilometres. Successors for most variants should begin to be introduced from 2023.
Future models
The e1 (see link to PLDB below) is to be joined by a larger EV which will be called e2. Few details, other than the name and the fact that it will be a crossover, are known at this stage. The s2, another vehicle which BYD referred to for the first time only a few days ago, could well be the same basic model but with piston rather than battery power.
A follow-up to the e6, BYD's once moderately successful electric crossover, is expected to be launched in China later in 2019. Production of the original, which found favour as a taxi in many cities worldwide, ended in late 2018.
Another future model is the just-revealed Song Pro. Formerly known by its SA2 project code, this is a large, five-seat SUV which is based on the BNA architecture. The Dynasty concept at Auto Shanghai 2017 had been a preview with the production model currently on display at the 2019 edition of this biennial motor show. Build is due to commence soon. The life cycle should be seven years which means a facelift in the final quarter of 2022.
Is BYD also planning to enter the market for electric supercars? Stranger things have happened, so this rumour shouldn't be quashed just yet. The e-SEED GT, a bright red electric design study with a retractable steering wheel and butterfly wing doors, is currently on show at Auto Shanghai. The company has refused to be drawn on whether or not it sees a production future for such a model.
Reports for many other manufacturers' future models are grouped in the OEM product strategy summaries section of just-auto.com.
Future product program intelligence
More detail on past, current and forthcoming models can be found in PLDB, the future vehicles database which is part of QUBE. That includes various other models not mentioned above, including the e1, e5, F3 Su Rui, F5 Si Rui, S7 and Song.
The next OEM to be featured in the future vehicles series will be Qoros.