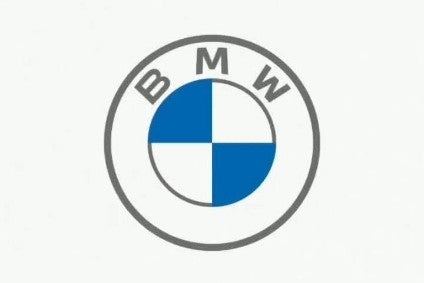 After extending its offer of Sport Activity Vehicles as BMW calls crossovers and SUVs, the line-up now stretches from X1 to X7 with no missing numbers. There may be an X8 coming too, probably aimed at the Audi Q8 rather than being even lengthier than the already XL-sized X7.
This report looks at existing and future ICE-powered models, while a forthcoming feature will scrutinize BMW i vehicles, such as the iX3, iX, i Hydrogen X5 and other electric models.
The third generation X1 is expected to appear in early 2022 and this will be followed by an electric variant, more of which will be discussed in the forthcoming report on BMW i.
Next year's X1 will use FAAR, an evolution of the current model's front- and all-wheel drive platform and the main production site will be Regensburg in Germany. However, there is a chance that there might be a second build location.
There had been speculation that the new SUV could be one of the models which BMW will manufacture at the Hungarian plant which it announced in July 2018. This factory is under construction near Debrecen, the country's second largest city, about 200 km east of Budapest. Initial capacity will be 150,000 vehicles per annum but the plant's progress was slowed due to Covid.
BMW's CEO stated in May last year that the company would delay the opening of what it calls Plant Debrecen: "In the current situation, we are carefully reviewing all our projects as a matter of principle … As an example of this: since expected demand is always a relevant factor for us, we have decided to postpone the opening of the plant in Hungary by a year," said Oliver Zipse.
The second generation X2 isn't due for release until 2025, which should be around three years after today's model is facelifted.
The successor might use Frontantriebsarchitektur, a new platform derived from the existing UKL1 and UKL2. FAAR is BMW Group's next generation front- and all-wheel drive architecture. However, in March 2021, the Group stated that its Neue Klasse architecture would be in production during 2025, so there is a chance that the X2 could use this instead. The platform will be RWD in base form, with FWD and AWD also possible. It is compatible with combustion engines, fuel cells and batteries.
Full details of the existing G01 X3 can be found in PLDB (see link below). As for news on this model, a facelift is due soon, while there have been rumours that an extended wheelbase variant (G08) is under development, probably just for China. The development code for the next X3 (due in 2024) is said to be G45.
A facelift for the X6 is still two years away and there should be a series of engine upgrades at the same time. The G06 series model should then have only small updates until being succeeded by G66 in 2026.
Despite what some think of the giant X7, there is no disagreement even from its critics about the contribution to BMW's profits from this model. New in early 2019, an early facelift is said to be on the way and perhaps a PHEV too.
The initial variants were as follows, one of which* has now been phased out:
xDrive30d: 195 kW (265 PS) & 620 Nm 2,993 cc six-cylinder diesel (single turbocharger)
xDrive40i: 250 kW (340 PS) & 450 Nm 2,998 cc six-cylinder petrol (single turbocharger)
xDrive50d: 294 kW (400 PS) & 760 Nm 2,993 cc six-cylinder diesel (four turbochargers) *the final quad-turbo straight-six diesel engine was built in September 2020
xDrive50i: 340 kW (462 PS) & 650 Nm 4,395 cc petrol V8 (two turbochargers)
The X7 M50i was announced in May 2019 at the same time as the X5 M50i. These are powered by a 4.4-litre biturbo V8 with outputs of 390 kW (530 hp) and 750 Nm. Next came the xDrive40d, announced in May 2020 and powered by a 250 kW (340 hp) and 700 Nm new generation 3.0-litre straight six diesel which is compliant with Euro 6d.
Due in 2026, a second generation X7 might be the final full size BMW SUV to be available with combustion engines. However, depending on market trends in the USA, as well as in Russia, the Middle East and China, the company might instead extend the life cycle of the current model and then phase it out towards decade-end. The successor might in fact become an EV and/or powered by a fuel cell but at the moment it's too early to say for sure.
BMW is said to be working on a model to be positioned above the X7. It is not yet known if the X8 will be a longer version of the X7 or instead a coupe-style model in the way that the X6 relates to the X5. The company has also applied to trademark 'X8 M' in Germany. As for launch timings, it's unlikely to appear until 2022.
Reports for many other manufacturers' future models are grouped in the OEM product strategy summaries section of just-auto.com.
Future platform intelligence
More detail on past, current and forthcoming models can be found in PLDB, the future vehicles database which is part of GlobalData's Automotive Intelligence Center. That includes BMW SUVs missing from this report.
This is the second of six features in a series which looks at certain current and future models from BMW AG's brands. The first report was about BMW's next generation cars. Next comes M models, followed by i division, then Mini, and Rolls-Royce.