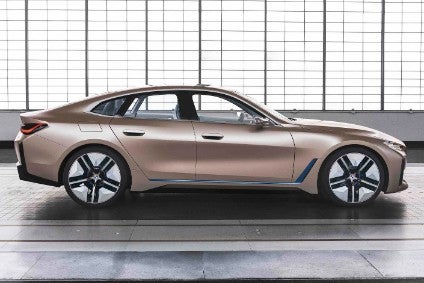 BMW launched the i3 in 2013 but apart from the i8, not a lot subsequently happened for the i sub-brand. Now, with the just-announced iX3, i is being recharged, with quite a few other electric cars, crossovers and SUVs on the way.
There is speculation about what replaces the i3 (likely in 2022) but so far, no firm news. The U11, U12 and U15 project codes are all rumoured. BMW will probably evolve the successor into an SUV as the public generally believes there should be a price premium for such vehicles compared to hatchbacks/sedans. Thus the provisional iX1 model name for this proposed vehicle. That would also solve the problem of what the company could call any future Subcompact/B segment SUV: the existing X1 has never been a small model in spite of its name.
BMW is developing an electric version of the 3 Series extended wheelbase sedan. At the moment, a new Tiexi plant in China is the only known production location for this car, which has the development code of G28BEV NM and may be called 345 iL Electric. There might also be a standard wheelbase car which would be manufactured in Germany.
The i4 is now only just over a year away from series production. The i Vision Dynamics, a concept at the 2017 Frankfurt IAA, was a preview. This car will be BMW's answer to the Tesla Model 3 and can also be thought of an electric four-door 4 Series. A further concept was announced in March.
The production model will be built in Munich. BMW stated in June 2019 that production would commence in 2021. Images of prototypes became available to the media in November 2019. There was also a claim that a range of up to 600 km would be possible. The i4's motors will produce 390 kW (530 PS) and the 80 kWh battery pack is claimed to weigh 550 kg.
BMW Group's then CEO stated at a financial results presentation in Munich in March 2018 that the i4 would be able to travel up to 700 km on a single charge. The car will have a top speed of more than 200 km/h (124 mph) and accelerate from 0 to 62 mph in 4 seconds, BMW told the media in March 2019 as it released pictures of prototypes on test in Sweden.
A prototype of the iNext (project code: i20) was shown to the media in September 2018. This X5-sized electric four-seater crossover is all about autonomous driving, to level 3 at least. The car is able to self-steer, brake and accelerate. Production is due to commence at the Dingolfing plant in 2021. The vehicle will have a polygonal-shaped steering wheel with embedded optic fibres which are illuminated when the driver needs to take control over any of the semi-autonomous features.
It remains unclear what the production name will be: instead of iX5, i5, i6, i7 or i9 are also possible. Some instead believe that the iNext will simply be an AD version of the i4. A range in excess of 600 km (373 miles) under the Worldwide Harmonized Light Vehicle Test Procedure is being aimed for.
Whatever the iNext ends up being called in production form, it will use BMW Group's 'Flex Architecture'. This is based on the existing 35up, also known as CLAR for Cluster Architecture. Electric, plug-in hybrid and internal combustion power applications are supported. For an EV, the motor is at the vehicle's rear, while for a hybrid or combustion-only model, the engine will be located at the front. The just-announced iX3 uses Flex.
Production of this model will take place at Dingolfing, which is BMW Group's largest plant in Europe. The iNext will be made on the same line as other models which have PHEV or combustion-only powertrains.
Speaking at the most recent BMW AG annual general meeting, Oliver Zipse reiterated that there would be a fully electric variant of the next 7 Series, in addition to other forms of propulsion. The standard wheelbase G70 sedan is due for release in 2023 and the 'i7' will likely follow by 2024 as a rival for the Mercedes EQS.
"The next-generation 7 Series will be available with four drivetrain variants: petrol, diesel, plug-in hybrid and fully electric. All drivetrains will be based on a single architecture. And the top, most powerful 7 Series will be fully electric," said the CEO.
Hydrogen
BMW is planning a limited production run for what could be sold as the i Hydrogen X5. This was suggested by the surprise appearance of a concept at the 2019 Frankfurt motor show and then confirmed six months later. In the latter statement to the press was this sentence: "This hydrogen fuel cell electric powertrain will be piloted in a small series based on the current BMW X5 that the BMW Group plans to present in 2022".
The i Hydrogen NEXT was based on the X5. However Oliver Zipse told reporters at the Frankfurt show that he didn't see series production of any BMW powered by a fuel cell until "2025 at the earliest". Therefore the fuel cell X5 will be low volume and probably lease-only. The concept had many blue accents as hydrogen-powered BMWs are part of the i sub-brand.
Although it is still many years away, a statement from BMW in March suggested that the second generation X7 should be offered in hydrogen fuel cell form. That will likely be in 2026, which would be around 12 months after the arrival of the next X5 and a possible second generation i Hydrogen X5.
Reports for many other manufacturers' future models are grouped in the OEM product strategy summaries section of just-auto.com.
Future platform intelligence
More detail on past, current and forthcoming models can be found in PLDB, the future vehicles database which is part of GlobalData's Automotive Intelligence Center. That includes certain i vehicles not reported on above.
This, the fourth of six features exploring the passenger car brands of BMW AG, follows a look at what's ahead for the BMW brand's cars, SUVs and M models. Next comes Mini, then Rolls-Royce.