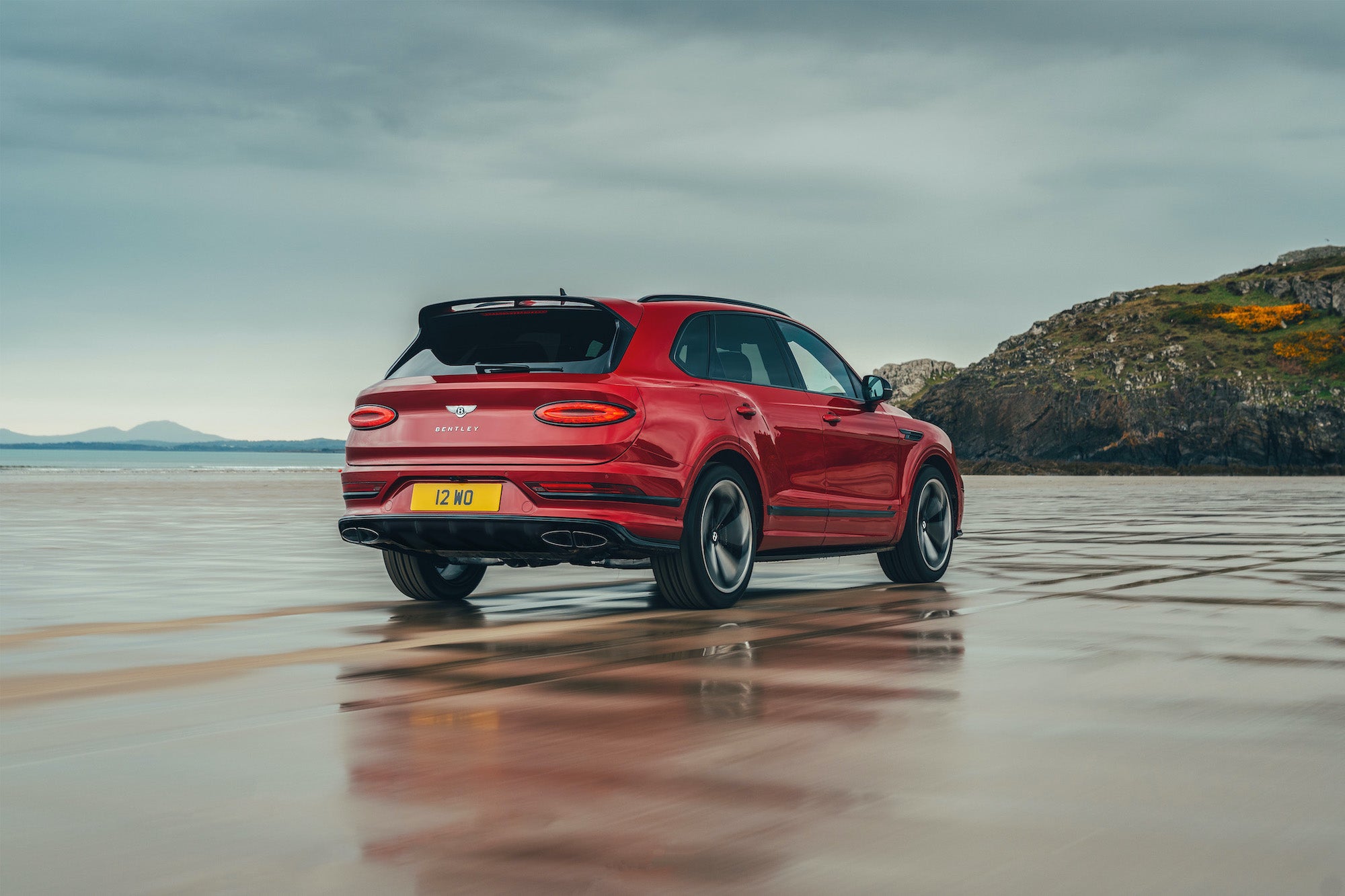 While McLaren has said no to an SUV and Ferrari being very late to launch one (soon, finally), the Volkswagen Group has more or less owned the luxury 4×4 segment, challenged only by Land Rover.
Just imagine the money made from the Lamborghini Urus and Audi Q8 as well as several generations of Q7 and Cayenne. Plus for the last six and a half years, Bentley's Bentayga.
The Crewe-based company reported a 162 per cent rise in operating profit to EUR 170m for the first quarter, revenue per vehicle improving from EUR 184,000 to EUR 212,000 and a return on sales margin of 21 per cent.
Even if it's foolish to be suggesting potential fresh revenue and profit records could be set in 2022, Bentley certainly has the products in place if others factors out of its control can be overcome.
Leading the sales volume and inevitably, acting as the brand's income powerhouse is the Bentayga. Recently, I had the chance to live with one for several days, that being the new S.
As a refresher, this large SUV, which uses the same basic architecture as the second generation Audi Q7, was launched at the end of 2015 after a public debut at that year's Frankfurt motor show. Since then, there have been several additions to the range while some variants have been deleted (e.g. diesel power came in 2016 and went in 2018).
So as to keep sales and profits humming, the Speed was added during 2019. Powered by a 6.0-litre W12 with outputs of 467 kW (635 PS) and 900 Nm (664 lb.ft), three years ago this briefly became the world's fastest series production SUV. Top speed is 306 km/h (190 mph) and 0-100 km/h takes 3.9 seconds.
Details of a facelift and various other changes were announced in June 2020. Only V8-powered versions were available at first with the PHEV and Speed following not too long after.
The restyle was a major one as with the exception of the doors, all panels were new with the changes most obvious at the rear. Production of the restyled Bentayga commenced in mid-July 2020.
Bentley announced the S in May 2021, this Sports model grade offering the choice of four, five or seven seats. Distinguishing features include tinted headlamps, bespoke badging, 22-inch wheels and special tailpipes. There is no extra power or torque though, these being the same as for the V8: 405 kW (550 PS) and 770 Nm (568 lb ft).
Now, one year later, the 5,322 mm long Bentayga EWB (Extended Wheelbase) has just been announced. All the extra length is in rear doors, these being extended by 180 mm. Unusually, there is no third row seating. Instead, buyers may opt for two-, three- or a so-called '4+1' layout. With the third of these, there is a small jump seat between two larger rear seats.
For the moment, only the biturbo V8 is available for the EWB. And thanks to rear-steer, the turning circle (11.6 m) is actually tighter than that of standard wheelbase Bentaygas (12.2).
Part of the company's media announcement notes certain regions and countries where the EWB won't be available, these being the EU27, the UK, Switzerland, Israel, Ukraine, Norway, Turkey, Vietnam.
Returning to the S, there's hardly any brightwork on the outside, one of the few exceptions to the black-out treatment being BENTLEY spelled out below the tailgate badge. Dark trim features for the grille and surrounds the tail-lights, headlamps and glass. Further, the wing vents and valances front and back are also black.
The Sports variant is surely aimed at a younger customer than had been typical and the fact that Bentayga sales are so strong proves this was a good move.
You wouldn't call it brash in any way but dialling the mode selector into Sport not only firms up the air springs but changes the exhaust note too. Clearly, all of this plus the modified appearance offer much appeal to a newer generation of buyer.
Will this be the final as well as the first generation of a Bentley SUV powered by big engines? It certainly seems that way, which somehow makes the S even more special.
An electrified future
In November 2020, Bentley made plans for its future models strategy public. In short, the division will not be offering combustion engines in the 2030s, all petrol-powered models being due for phase out during the latter 2020s. In fact, by 2026, all vehicles will either PHEVs or EVs. Further than that, there was a claim that "Bentley aims to be end-to-end carbon neutral by 2030, with Crewe operations climate positive thereafter".

In January the company announced a Five-In-Five plan which will see that number of EVs launched in 2025, 2026, 2027, 2028 and 2029. The Bentayga's successor may therefore be delayed until 2026, becoming one of them. On the other hand, it might instead be launched with ICE power and as a PHEV with an EV joining the plug-in hybrid a couple of years later as the ICE-only variants are discontinued.