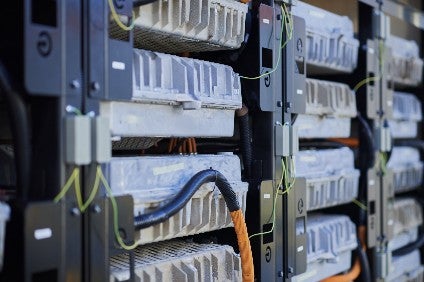 South Korea's steel and chemicals group POSCO Holdings has signed a preliminary agreement with GS Energy Corporation, the energy unit of local GS Group, to establish a battery recycling joint venture.
The two companies agreed to invest a combined KRW170bn (US$120m) to establish the Posco GS Eco Materials joint venture by the end of 2022, with Posco holding 51% of the equity and GS Energy the remaining 49%.
Posco chairman Choi Jeong-woo said: "Starting with Europe, secondary battery recycling will become mandatory from 2030 in many countries."
In August, Posco completed the construction of an EV battery recycling plant in Poland.
Posco said it planned to invest KRW25trn (US$18bn) in its global battery materials business by 2030 with the aim of generating KRW11.4trn (US$8bn) in annual gross earnings by then.
A new wholly owned holding company is being considered focused entirely on battery materials.