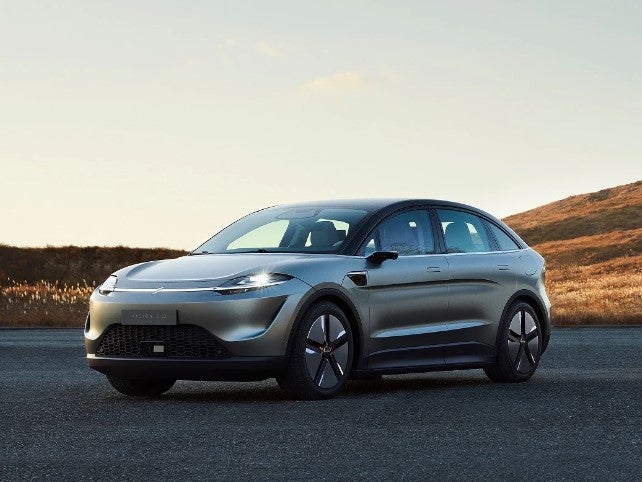 Honda Motor and consumer electronics company Sony Group have officially launched their electric vehicle (EV) joint venture company after the deal was initially agreed last March.
The 50:50 joint venture, called Sony Honda Mobility, aims to launch its first EV in 2025 with deliveries to customers to follow in 2026, initially in the US and, later that year, in Japan. Sales in Europe will follow.
The JV's Honda-appointed CEO, Yasuhide Mizuno, said pre-orders would begin in 2025.
The company combines Honda automotive expertise and sales networks with Sony imaging, sensor, networks and consumer electronics knowledge.
Production will be at one of Honda's plants in the US (a large EV investment in Ohio was announced this week), although details on target volume, pricing, platform and battery have not been released.
Officials said the plan was to produce a "special model, not intended for massive sales".
Sony Mobility chief operating officer, Izumi Kawanishi, said additional participants would be brought in to the project.
The company displayed an EV concept at the Las Vegas Consumer Electronics Show two years ago.
Mizuno said the aim was to deliver "an emotionally satisfying experience on the move", adding "it was necessary to take a totally new approach, we want to make this completely new".
Honda already has an EV venture in North America with General Motors and recently announced an EV battery production JV with LG Energy Solution in Ohio.
Why does Sony want to build EVs with Honda?
Sony and Honda will develop BEVs together, but are they late to the party?