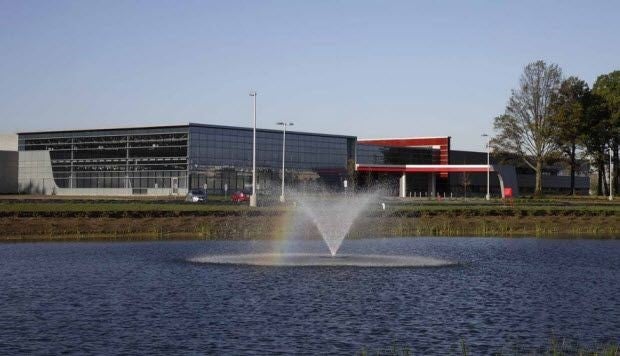 Honda today announced two major investments in Ohio, including US$700m to retool several of its existing vehicle and powertrain plants for production of electric vehicles and US$3.5bn with LG Energy Solution (LGES) to establish a previously announced joint venture facility to produce the battery modules to power them, pending final government approvals.
The JV battery plant will be located in Fayette County, about 40 miles southwest of Columbus.
The announcement, 45 years to the day after Honda announced its first factory in Ohio, will update the Marysville Auto Plant (MAP), East Liberty Auto Plant (ELP) and Anna Engine Plant (AEP) for electrification, including the creation of 300 jobs.
Honda plans to begin production and sales of EVs in North America in 2026, based on its new e:Architecture. The $700m retooling will enable AEP workers to produce the battery case, to be combined with the battery modules from the JV plant on a sub-assembly line at MAP, with the complete battery unit then installed in EVs built at both MAP and ELP.
These facilities, along with the new EV battery plant, will serve as a new EV hub in Ohio, and play a key role in developing the company's knowledge and expertise in EV production that will be shared across the automaker's North American auto production network in the coming years. The EV hub will leverage the company's long standing production, product development, and purchasing operations located in central Ohio.
Bob Nelson, EVP of American Honda Motor, said: "[We have] built hybrid electric vehicles in Ohio for a number of years, and the experience and expertise of our associates in manufacturing, product development, and purchasing will serve as an important foundation as we transition to the electrified future."
Honda produced and sold 100,000 electrified vehicles in the US last year, including the Accord Hybrid, CR-V Hybrid and Insight hybrid sedan.
New EV battery JV
Honda will obtain the battery modules from the new joint venture (JV) with LGES, subject to customary closing conditions, including regulatory approvals. That JV is a commitment to invest $3.5bn and will employ 2,200 people who will produce pouch type batteries for EV production.
Pending approvals, the JV will be established in 2022, with the overall investment projected to reach $4.4bn. The two companies plan to begin construction early in 2023, in order to complete the new factory by the end of 2024. This will enable the start of mass production of battery modules by the end of 2025, with an annual production capacity of 40GWh.