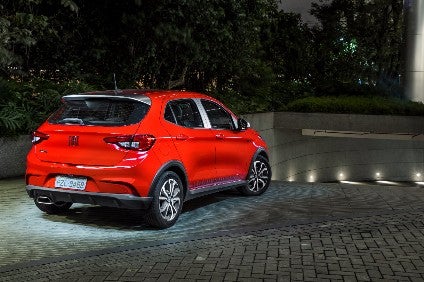 News from the fascinating market that is Brazil drew the most eyeballs to just-auto this week as Our Man in Sao Paulo, Fernando Calmon, introduced us to Fiat's new Argo, ready for battle in the hot compact hatchback segment. Looks like a cracking wee car but, as Chris Wright, live from Berlin, reports today, Volkswagen is readying return fire in the form of the latest Polo, dripping with standard or available technology. It'll be interesting to see what VW Brazil does with that – Fernando will tell us in due course – but the days of last decade's designs being foisted on South America look, thankfully, to be over.
That new Polo – which VW has long managed to give a premium feel, even at that end of the market – is darn near the size of a MK4 Golf, which just shows how cars continue to grow (look at the size of the current Honda Civic, say). VW board chairman Herbert Diess said the new model was at the heart of the most extensive product campaign in the carmaker's history with 10 new models being introduced during 2017. "The new Polo is becoming more premium and we have Mini and Audi A1 in our sights. Polo is already the market leader in western Europe and China and the new model is our most advanced small car ever, it plays in a higher league. The small car segment is highly important, accounting for 7.5m sales globally in 2016. We expect to see further growth in future in markets such as Brazil, India, Russia and South Africa. We will also be pushing the new Polo into South America to expand our presence there."
So, look out, Argo. War is coming.
Jaguar Land Rover is continuing the roll-out of new petrol (and diesel) Ingenium engines and Discovery Sport and Evoque are the latest to be so powered. 48V electrics are on the rise and we learned this week the new Audi A8 (we've had a preview) will have a mild hybrid as standard. Interiors specialist Yanfeng told us Industry 4.0 could create more jobs and Ford's opening a smart mobility office in London.
New products continue to roll out – this week we've seen and driven BMW's superb new 5 Touring (wagon), a model which appeals primarily to European buyers, and I've been in Vienna (with weather more like southern Spain or a Greek island) sampling Nissan's updated Qashqai and X-Trail.
We're also learning today that the long-running Takata saga may be drawing to a climax with bankruptcy and restructuring under a new owner.
Continuing just-auto/QUBE's series of interviews, we spoke to Thomas Ebenfeld, psychologist and managing partner of Concept M, about what makes car consumers tick, and scrutinised the interior of soon-to-be-sold Opel/Vauxhall's Mokka X.
Have a nice weekend.
Graeme Roberts, Deputy Editor, just-auto.com