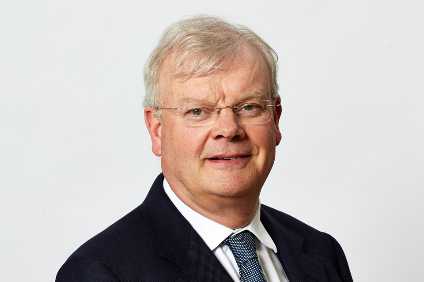 As if to prove the old adage 'bad news sells papers", the announcement Richard Parry-Jones, a leading figure in the UK automotive sector, who headed Ford's product engineering revival in the 1990s, had died in an accident was the top rated article on just-auto this week. North Wales police said they were investigating a 'tragic incident' involving a tractor on private land in Barmouth, Wales, in which a 69-year-old man lost his life. Parry-Jones had retired to his farm in Wales after a distinguished career at Ford and was credited with overseeing engineering development teams in the 1990s behind the original Mondeo and Focus models, renowned for their class-leading driving dynamics. His methods included the so-called 50 metre test in which he encouraged engineers to drive a car at low speed for that distance to learn more about its operating characteristics. "We should be able to tell after driving the car at low-speed for 50 metres whether we have a brilliant car or just a good car. And that is all about how the controls respond and communicate to you what the car is doing," he said in an interview with us in 2010. RIP, sir.
As the automotive industry rapidly pivots from combustion to electric vehicles, many OEMs are racing to set up lithium-ion battery supply deals. At the same time, OEMs are increasingly concerned about vesting such a large proportion of the value of their EVs outside of the company. As their role in modern technology becomes more critical, batteries have become a new battleground, with those in possession of the best technology or the most lucrative supply deals likely to become dominant in the future. To capture as much value as possible within their own walls, several OEMs now looking to more vertical integration for battery supply. This will be driven by their concern over large third-party developers such as BYD – one of the fastest growing providers of batteries to the industry. In addition, BYD has its own extensive vehicle production network under the BYD Auto brand. Here's our primer.
All new cars and trucks sold in the United States could be powered by electricity by 2035, according to a new report from University of California at Berkeley. According to The 2035 Report 2.0, the electrification of transport could save households US$1,000 each year over the next 30 years and support 2m jobs. However, such progress hinges on the presence of robust policy reforms. The report, which investigates the factors driving the electrification of cars and trucks, also revealed electrification could prevent 150,000 premature deaths and avoid $1.3trn environmental and health costs by 2050.
"Do you want chips with that?" Suppliers of microprocessor based sub-assemblies, supply chain managers and production schedulers sure do and the shortage seems to be getting worse. Nissan Motor plans to cut production at several plants in Japan next month due to this now months-long global semiconductor shortage, according to local reports which suggested then yet-to-be-announced plans included suspending production at its Kyushu plant for eight days from 10 May. The plant, which makes the Serena MPV, X-Trail and Rogue, will try to make up for the lost production once the chip shortage is resolved. Nissan also plans to cut the night shift for 15 days from 10 May at its Oppama plant which makes the Leaf, Sylphy and Note passenger cars, and Nissan Shatai plant which makes the Patrol and QX80 SUVs, the Elgrand MPV and Caravan minibus. Worst hit will be the Tochigi plant which makes high-end Nissan and Infiniti passenger cars such as the Cima, Fuga, QX50 and QX70, and will shut for 10 days next month. Many Japanese vehicle assembly plants were already scheduled to be shut down for more than a week in late April for the Golden Week holidays. Hyundai announced it was cutting output at its Asan plant in South Korea, which makes the Grandeur and Sonata sedans, for a further two days this week following similar cuts last week.
Next was Tata's JLR which said there would be a "limited period" of closure at its Halewood (Land Rover Discovery Sport and Range Rover Evoque) and Castle Bromwich (Jaguar) sites from Monday. Solihull (Range Rover) is not affected at the moment. Land Rover Defender and full-size Discovery are assembled in Slovakia and Magna Steyr in Austria builds the Jaguar i-Pace.
This week we have been making multiple updates to our list of concepts, prototypes and production model global debuts at the Shanghai motor show following the press preview. See how many brands you never heard of.
Toyota said this week it would brand a new line of battery electric vehicles (BEV) bZ. It unveiled a concept of the bZ4X, the first model in the new series, at the aforementioned AutoShanghai. This is the latest step of a plan to introduce 15 BEV models by 2025, including seven in the bZ series. The automaker will take a two-prong approach. 'Mobility for all' will focus on small-capacity, short-distance, ultra-compact BEVs and new business models such as commercialising battery reuse and recycling. The C+pod, launched in December 2020, is an example.
Not all EV news is good news: Hyundai Motor said it had ended production of the battery-powered Kona compact SUV for domestic sale as it phases out the slow-selling model in its home market. It is currently in the midst of a hugely expensive worldwide recall of about 76,000 of the Kona EVs following a series of battery fires from which the company is keen to quickly move on. The battery supplier, LG Energy Solution, has agreed to pay 70% of the estimated KRW1trn (US$886m) cost of the recall with Hyundai paying the remainder.
Seems every time someone crashes a Tesla, it gets attention. Texas police were to serve search warrants on Tesla on Tuesday to obtain data from a fatal vehicle crash, a senior officer said after CEO Elon Musk claimed company checks showed the car's Autopilot driver assistance system was not engaged. Multiple media reports said there was no one in the driver's seat of the Model S when it hit a tree near Houston last Saturday night. One victim reportedly was in the front passenger seat, the second in the rear. They were both men, one aged in his 50s, the other in the 70s. A police source told Reuters a Musk tweet on Monday afternoon, claiming data logs retrieved by the company so far ruled out the use of the Autopilot system, was the first officials had heard from the company. It got more interesting later in the week when US Consumer Reports showed it was possible to 'drive' a Model 3 with no one in the driver's seat, albeit with a weight hanging off the tiller to simulate 'hands on wheel'. This one will run a while yet.
Today's new tech: Working in a consortium, Renault said it had developed a new blockchain solution for the European automotive industry to certify the compliance of vehicle's components from design to production. Developed by Renault Group, Faurecia, Knauf Industries, Simoldes, and Coskunoz, in association with IBM, the solution – called 'XCEED' – is now available to OEMs and automotive suppliers worldwide following a successful test at Renault's Douai facility.
Crystal ball department: As this year is Maybach's 100th anniversary, Daimler has plans to commemorate the occasion with not only the Mercedes-Maybach S-Class but an electric vehicle. The new decade is even more important for another small but growing sub-brand, with the just-announced EQB the first of many EVs still to come. We take a look at future models.
Awards department: VW's new 'lectric SUV has been voted World Car of the Year 2021 by 90 auto writers from 24 countries. To qualify for entry, an automaker must build at least 10,000 units per year of a model and sell it on at least two continents. According to VW, the jury praised the lack of direct emissions as well as innovative features such as the optional augmented reality head-up display which projects information as a three-dimensional, staggered image at an apparent distance of three to 10 metres in front of the vehicle. When Adaptive Cruise Control (ACC) or Travel Assist (optional) is active, the vehicle in front is highlighted with a luminous marking.
Have a nice weekend.
Graeme Roberts, Deputy Editor, just-auto.com