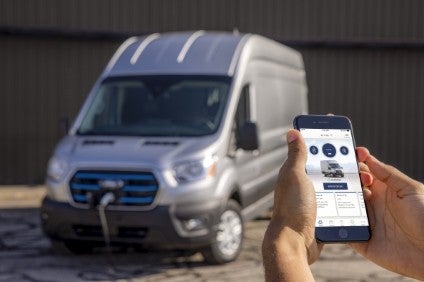 EV battery assembly is coming to Turkey. Our story this week on Ford Otosan – a Turkey JV owned by Ford and KOC – building a battery assembly plant at its Kocaeli facility, the largest commercial vehicle production hub for Ford in Europe, was the most-read on just-auto this week. The company will manufacture E-Transit, the electric version of the van and is making the new investment to play a key role in electrification with the battery assembly plant planned to be operational by 2022. Ford's Turkish JV supplies the European market with Transit family light commercial vehicles. Haydar Yenigun, general manager, Ford Otosan, said, "We are now taking electric vehicle production and investments in our Kocaeli plants one step further with a Battery Assembly Plant. As the pioneer of the Turkish automotive industry, Ford Otosan will become Turkey's first and only integrated electric vehicle manufacturer."
Staying with EVS, our look at future Teslas was also popular. With a market capitalisation that's risen by more than US$150bn over recent weeks, Tesla seems unstoppable in the eyes of shareholders. It's so far ahead of Toyota, Volkswagen, Nio, BYD and Daimler that some even talk of this becoming the world's first trillion dollar car maker. What's next then for the vehicle making part of this multi-division company?
Still with EVs, Ford has reportedly chosen its vehicle manufacturing facility in Cologne, Germany, to build a Ford-badged electric car based on Volkswagen Group's MEB electric engineering architecture. Production of the vehicle is scheduled to start from 2023 and the electric platform share is part of a strategic alliance between Ford and VW Group. Media reports in Germany said Ford would invest some EUR1bn a the Cologne factory for electric vehicle series production. The report also said that Ford chose Cologne over its factory in Craiova, Romania – previously considered a front runner due to capacity availability and low labour costs. That last point was later disputed by Romanian media which reckoned Ford had not yet made the final call.
Some good news on the jobs front – despite the COVID-19 gloom, Tata Motors' Jaguar Land Rover is looking for up to 300 new apprentices, undergraduates and graduates to join the business in September 2021. The automaker has unveiled a new engineering degree apprenticeship in partnership with the University of Warwick to develop technical skills and knowledge across engineering. This will enable it to continue to build its engineering capability for autonomous, connected and electric vehicles. The new apprenticeship joins an established choice of early careers programmes already offered by Jaguar Land Rover, including different options for school leavers, college and university students. Jaguar Land Rover said it is the UK's largest automotive apprenticeship provider, accounting for about half of all automotive manufacturing apprentices. It is also currently ranked the fourth most attractive employer for engineering.
VW management politics reared its head this week. Group CEO Herbert Diess put his job on the line amid infighting within the company over his reform aims. In a move that has seen tensions rise to the surface, Diess has brought forward his contract extension, forcing a board level discussion. In asking to remain in post beyond 2023, Diess has effectively forced a vote of confidence in his leadership and his reform efforts – and especially cost cuts – which are reportedly opposed by labour head, Bernd Osterloh.
So what happened? In the end, nothing. The VW supervisory board committee reportedly met and avoided discussing Diess' contract extension. Reuters cited a source familiar with the discussions saying "the executive committee will not be pressured into a decision, there is no rush." Reuters also reported a spokesman for Porsche Automobil Holding SE, the company which holds a majority voting stake in Volkswagen, voiced support for Diess ahead of the meeting. We reckoned VW Group watchers will sense familiar talk of internal discord over reform (cost-cutting) efforts. The company has been long seen as cost heavy, but structurally ill-equipped to tackle high costs in Germany due to an ownership structure that includes local politicians, as well as the Porsche and Piech families with their often shifting allegiances.
Who would have predicted in January that Dongfeng Motor might end 2020 riding high? The Chinese market has recovered spectacularly from not only the COVID-19 crisis but last year's slump. Number three in LCVs behind Wuling and Foton, the state-owned OEM has been a big player in cars too this year thanks to phenomenal demand for the Nissan Sylphy.
With the end of the pandemic seemingly in sight as a slew of vaccines produce encouraging results from phase-3 trials, GlobalData has taken a look at the leading OEMs and assessed which are best placed to recover quickly from the coronavirus induced slowdown. Aside from a dose of good fortune a company's success is invariably linked to a variety of factors which tend to either fall into the tactical or strategic categories. As even the best-laid plans can often go awry, it is necessary to add to the mix how well those plans are executed and how they rate in comparison with competitors.
Certain automakers have done rather well reviving much loved icons for a new era. The 'BMW' Mini, now in its third generation, two generations of now-gone VW New Beetle, the Fiat 500 and several iterations of the Ford Mustang all come to mind. And now there is a great redux of the iconic Land Rover Defender. I finally got my mitts on one and thoroughly enjoyed driving it. There's a great new range of electrified powertrains for the 2021 model year, too.
You'll find our analysts' backgrounder to the recently renegotiated GM-Nikola deal interesting. Details of their renegotiated tie up followed weeks of speculation after a short seller accused Nikola of falsifying some of its results and overstating the capabilities of its technology. Nikola has fiercely denied the accusations but founder Trevor Milton left the company in response, forcing GM to rethink the terms of the deal.
Back to Tesla. CEO Elon Musk stated at a conference in Germany recently that it would "make sense" to build a more compact car for European markets. This doubles down on earlier comments where he said Tesla would "not succeed in our mission if we don't make cars affordable". Considering the company is part way through constructing a new factory outside Berlin, speculation has risen that this will be the build site for a new, smaller Tesla model tailored to European tastes. Initial production at the Berlin plant will be occupied by the Model Y crossover but, considering that model currently retails for more than EUR58,000 in Germany, Tesla needs a more affordable model to draw in more customers. This new model would attempt to replicate the success of Model 3s built in China where the company recently dropped the starting price to around CNY250,000, or a little less than EUR32,000 after government incentives.
Finally, Mazda Motor Corporation and Sumitomo Corporation have agreed to the automaker obtaining all the shares Sumitomo owns in Mazda de Mexico Vehicle Operation (MMVO). After formalities regarding the transfer, MMVO will be a production base owned 100% by Mazda by the end of the fiscal year ending 31 March 2021.
Have a nice weekend.
Graeme Roberts, Deputy Editor, just-auto.com