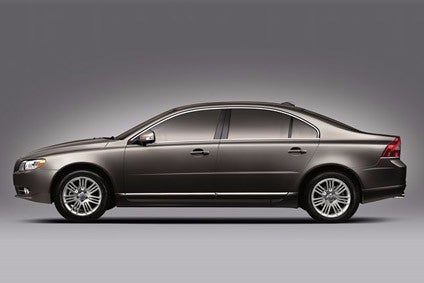 News that Volvo Cars has ended a long-running joint venture in China with Changan Ford attracted much interest on just-auto this week. This was a legacy of Ford's one-time ownership of Volvo, and platform and engine-sharing, which saw the JV make some Volvo models alongside Fords, and, going back a bit further, Mazdas. Volvo is now forging its own path in China under Geely ownership and has its own car and engine factories, one of which is even shipping cars to the US, plus an R&D centre.
Another top-read story was news VW is to axe the 1.6TDi engine. This is the one that needs a relatively easy induction fix to sort its emissions in Europe. In the wake of 'dieselgate', a lot of heads will have popped up over that news but it reads more like routine automaker powertrain downsizing and evolution planning to me, rather than a panic attack in the scandal's wake.
Staying with 'dieselgate' for a moment, it appears a few heavy threats have been made to the boss of the South Korean VW group importing operation. We have mulled the threat of criminal charges over a recall-and-fix plan and wonder if wider forces are at play here. Meanwhile, a former BMW man has been offered a top VW job in the US.
Another much-read article: news Tesla has lawyered up over saggy 'falcon' doors and I imagine that'll tie the attorneys up for a bit.
Iran, end of sanctions against, has been in the news this week and we've been hobnobbing, under the gaze of the Mona Lisa no less, with PSA's DS in Paris, hearing how they have not wasted any time in getting back into Tehran. PSA has lots of form with the Iranian auto industry so this is really no surprise but it's impressive how fast they moved.
We had a little pecking order shake-up here in the UK this week when the SMMT announced 2015 production stats and we learned Tata's Jaguar Land Rover had edged out Nissan for Most Units Built. That sort of thing is a huge boost for any automaker and the company made the most of it with such things as breakfast TV reports from the Solihull plant. Meanwhile, from another UK plant, came news my favourite Mini, the Clubman, is to be available with four wheel drive – the first time such a drivetrain has been stuffed up [the assembly process] in the Oxford plant. Previous all-paw Minis – the Countryman line – have been built under contract at Magna Steyr in Austria.
Finally, you'll recall the unexpected death of Tata CEO Karl Slym in 2014 – this week a new CEO was named, coming to the Indian automaker from Daimler via Airbus.
Have a nice weekend.
Graeme Roberts, Deputy Editor, just-auto.com