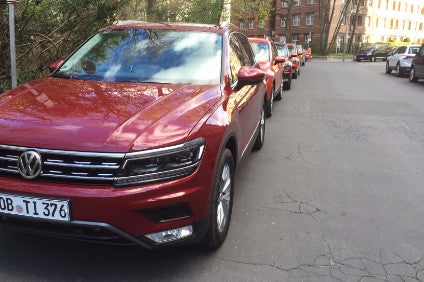 Our in-depth look at the redesigned Volkswagen Tiguan compact SUV attracted a lot of reader interest this week. Only seemed it had been out a few years but, of course, it's been part of the auto landscape since 2007 and sold over 2.8m copies – I thought I was seeing a few about.
The new one is much improved stem to stern with new Euro 6-compliant petrol and, ahem, diesel engines and plenty of driveline and trim options. Cabin materials and finish are particularly impressive and a wealth of connected car and semi-autonomous driving features are either standard or optional.
Jaguar Land Rover has launched a new 'mobility' subsidiary (we are hearing that word a lot from automakers nowadays) and Our Man in Brazil took a look at his own rollercoaster market, currently in one of its 'down phases' that is severely challenging automakers geared for sales on the up.
Speaking of 'down' markets, there was some good news from Ford, which has had to take pretty drastic action in Europe, including a big plant closure, and just reported its best first quarter sales since 2010. Lots of new models, including SUVs for hot-selling segments, some interesting niche product like the US Mustang, and a strong backbone for Russia appear to be paying off.
As always, we had plenty of supplier news this week. Freudenberg bought out a joint venture partner, Honeywell expanded refrigerant sourcing, TI Automotive opened a fluids systems factory in Mexico to supply the new Hyundai/Kia assembly plant and Nexteer opened a new plant in Poland to help meet the growing demand in Europe for EPS systems.
We also spent time with Delphi this week, learning about its 48V mild hybrid system and cost cuts. Plant news included BMW's expansion plans in Thailand, a new press line for Daimler in Germany and Mazda, having proven the technology at home in Japan, rolling out its water-based paint system to a JV plant in China.
Have a nice weekend.
Graeme Roberts, Deputy Editor, just-auto.com