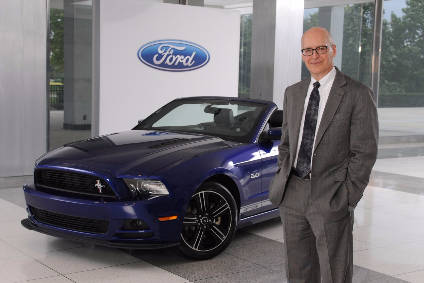 A big event this week was Ford's Investor Day on Wednesday. I know when I'm beat so we called on our resident economist and just-auto chief Dave Leggett to do the preview followed by an interesting reports on profit forecast and exciting news of autonomous vehicle goals by 2021 which is only five years away. There's more to come, too.
One takeaway was the news that all US small car production would head south of the border, earning Ford, not for the first time, a rebuke from presidential candidate Donald Trump.
Ford was also in the news as we continued to keep an eye on union reaction to the recent announcement of budget cuts at its Welsh engine plant here in the UK – the big issue seems to be talks over the long-term future.
There was a suggestion Apple is cooling on entering automotive and we learned from Our Man in Brazil that the dispute with Prevent Group that disrupted output in Germany has also had a long-running effect on production in that country. BMW said it would share production of the new 5 Series sedan – out in Paris in a couple of weeks – between Dingolfing in Germany and Magna Steyr in Graz, where the new BMW will replace the Mini Countryman and Paceman on the contract assembler's lines. Meanwhile Tata's JLR said it would move the Jaguar XE from the traditional home of Rover in Solihull to the Castle Bromwich plant, bringing Jaguar sedan output under one roof again, and has started making petrol versions of its new Ingenium engine line.
VW's 'dieselgate' continued with news that an engineer had pleaded guilty to the first US criminal charges and word, just today, of another damages claim on behalf of shareholders.
There was plenty to interest in our analysis section, too. Ever wondered why games technology is driving automotive design? We also looked at trends in the advanced auto batteries market, polycarbonate glazing and future developments in plastics. We also learned of some interesting developments involving the reuse of new and used EV battery packs from both Nissan and Daimler.
Have a nice weekend.
Graeme Roberts, Deputy Editor, just-auto.com