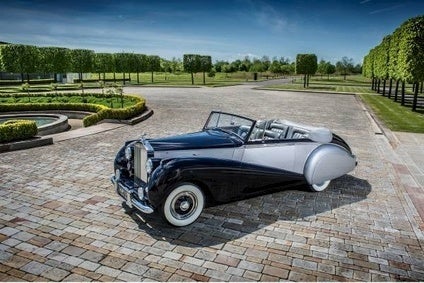 We heard this week that Toyota and Mazda are interested in working together in the future. Toyota is obviously the bigger player, but Mazda has some interesting plus points, not least its Skyactiv powertrain technology that improves ICE efficiency.
How close will this tie-up be? There's a question. The auto industry has seen full-blown mergers go wrong (DaimlerChrysler ) and even successful alliances can be subject to strains from within (Renault-Nissan Alliance , currently). So it will be an interesting one to watch. Fiat-Chrysler chief Sergio Marchionne will no doubt have an eye on it, given his strong belief that the industry is heading in the direction of consolidation. Further, he has even said that it's a way for automotive companies to fend off the challenge from upstart new-entrants hailing from the high-tech world. This match-making game could be moving up a gear.
Elsewhere, it was another bad week for Takata and the airbags recall saga that seems to roll on and on. Meanwhile, over in Russia, the car market is still in a sorry state.
I got out to Rome this week (not complaining) with Ford and heard all about plans for the Vignale brand in Europe; the first model to get the Vignale badge is the Mondeo Vignale. S-Max Vignale will follow in 2016. It's an interesting move from Ford to try to get a bit of brand stretch at the premium end, but in a subtle way. It's a sub-brand and the volumes are low, so that points to a degree of exclusivity on a vehicle that is packed with advanced tech and luxury touches. So, it's a very high spec Mondeo (there is even Active Noise Cancellation). Is there a customer for that? Ford thinks there is. Will the likes of BMW be worried? No, but I expect they will keep a watch on Ford's light-premium adventure and the customers it attracts.
And that Vignale (pronounced vee-nyah-lee) name? Alfredo Vignale was a renowned coachbuilder in Turin during the 1940s, with a reputation for craftsmanship and visionary bespoke styling. Mondeo Vignale is certainly a well executed car; a Mondeo with added luxury and very comfortable to drive. I'm just glad I managed to avoid the nippy and expert Roman scooters. A car for Rome? As I have noticed before with the creative street parking evident on narrow streets, that would have to be a battle hardened Smart; they just look to be in their natural element in the Eternal City.
Here in Britain we are still digesting the implications of the latest election and what it could mean for the economy and the UK's continued, or not, membership of the EU. My colleague Simon Warburton fleshes out some of the issues here. Does it matter for the automotive industry? When future investment decisions are at stake and uncertainties over the economic and regulatory playing field enter the mix, yes.
Over in North America, GM said it will invest more in its Warren R&D facility. It's good news for the local economy in Detroit.
Hot on the heels of the news that Volvo Cars will put a much-needed car plant in South Carolina, our new product guru Glenn Brooks considered what it might make. And he then followed up with a very comprehensive analysis of Volvo's model strategy and what's coming up.
Today, news came through that ZF and TRW is now a done deal. Expect more of that in the supplier sector over the next two years. I think we will see another major Tier 1s deal this year.
And we learned that Rolls-Royce will bring out a convertible with the name 'Dawn'. As R-R's CEO, Torsten Mueller-Oetvoes, put it: "Dawn is a new open-top motor car with a name that suggests the fresh opportunities every new day holds. It will be the most social of super-luxury motor cars." That's some quote. I hope he said it with a hint of a smile on his face. The '52 Silver Dawn accompanying this article is a lovely pic.
I'll leave you with one thought. When you gotta go, you gotta go. And thank you Toyota for helping us out with that (if we are ever in Japan, anyway).
Have a good weekend.
Dave Leggett
Editor, just-auto