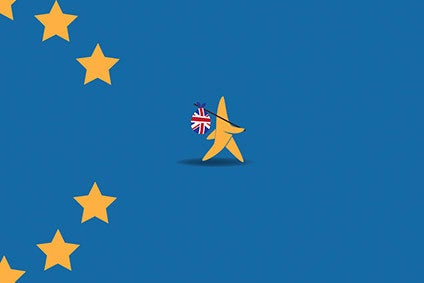 Brexit and its possible effects – good or bad – continues to be very much in the news here in Britain. This week, we heard from the SMMT's chief executive Mike Hawes on the trade association's view of some of the latest developments and the UK auto industry's concerns. We are also conducting a quick survey on the subject of Brexit, looking to get feedback on how business confidence is being impacted and any other views that people may wish to share. If you would like to participate, please do, by following this link – and we thank you for your time.
On the news front, the rather vague announcement from Toyota and Suzuki they are "collaborating" on R&D attracted a lot of interest from just-auto readers this week.
A statement said, in part: "With its primary focus on mini-vehicles, Suzuki has been consistently refining its technologies so as to develop vehicles [that are highly price competitive]. However, [facing the need for advanced and future technology R&D], Suzuki is increasingly feeling a sense of uncertainty. On the other hand, although Toyota has been working on R&D in the environment, safety, and information technology fields, Toyota is conscious of the fact that it may be behind competitors in North America and Europe when it comes to the establishment of [standards] and partnership with other companies."
Though it has Suzuki rival Daihatsu in the wider corporate fold, I wonder if Toyota isn't considering doing more with minicars ('Toyuki' sub-brand, anyone?) which account for a substantial chunk of the Japanese domestic market, though they're currently under siege thanks to Mitsubishi fiddling official fuel economy figures which has also rubbed off on Nissan which buys in rebadged MMC models. Or maybe it's just a huge automaker deciding to get in on the collaboration advantages already realised by such associations as the Nissan-Renault alliance with Daimler that bore such fruit as nice new engines (and a Mexican car factory) at a shared, and therefore lower, development cost.
Toyota and Suzuki said the automotive industry "environment" had been "changing drastically and rapidly in an unprecedented fashion" requiring the usual R&D work on conventional vehicles while adding advanced and future technologies encompassing environment, safety, and IT. "In addition to the R&D that is conducted by individual companies, it is increasingly important to work together with other companies on areas such as infrastructure development, as well as the establishment of new industrial standards."
Ford Australia ended production of the Falcon nameplate that took it into full local production in 1960 (the chosen model so very nearly was the English Zephyr until execs saw a Falcon prototype in Detroit), Deutsche Post bugged troubled VW (which announced a complex EV strategy at the Paris show) by designing and building its own electric Streetscooter delivery vans and VW itself took seat production in-house after a spat with the supplier and got back to the business of building cars in Brazil after a lengthy stoppage.
Finally, we have been publishing a series of OEM product strategy analysis articles over the last year and thought it was time to give them their own space on just-auto. Here.
Have a nice weekend.
Graeme Roberts, Deputy Editor, just-auto.com