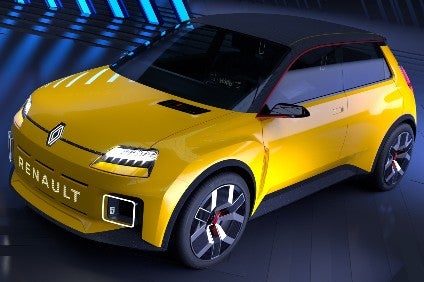 Modern vehicles are as reliant on computer chips as they are on their engines and chassis. Most come fitted with a number of chipsets to handle on-board functions, power infotainment systems, and to monitor and perform driving functions including advanced driver assistance systems (ADAS) and semi-autonomous operation in limited circumstances. The electronic content in modern vehicles is estimated to account for some 30% of a bill of materials, with the prospect of increasing to 50% by 2030. As a result, automotive production is as reliant on computer chips as the consumer electronics industry. So, one guess what automakers are running short of? At the onset of the pandemic, when automotive production was shut down, chip suppliers pivoted to prioritise the supply of consumer electronics (think games consoles, smart tvs, Blue Ray players and pay-tv set-top boxes, smartphones and tablets) where demand remained stable, or increased, due to lockdowns and the requirement to work from home (laptop and desktop PCs). Now, with the automotive sector looking to ramp up production, it has found itself at the back of the queue for chips. Consumer electronics present a higher volume opportunity for chipmakers than cars and, like cars, chip content of consumer electronics is also increasing. See also our bundled articles on this developing challenge for suppliers and automakers.
After a tumultuous election process in 2020, president-elect Joe Biden was sworn into office this week. From the outset of his campaign for office, Biden has made it clear that he intends to introduce some significant policy shifts in an effort to reverse some of the changes introduced by the outgoing Trump administration. While businesses were yet to be briefed on all the changes, many were hoping for a period of greater political stability after recent unrest in the US. The now-gone Trump administration campaigned on a platform of deregulation, especially for environmental issues. This led to disagreement within the US industry as some manufacturers agreed with the reduced environmental requirements to reduce production costs, while others objected on the grounds that it would make US-made vehicles less competitive in export markets with stricter emissions and economy requirements. Now, with the incoming administration promising to tighten regulations again, we look at what auto companies can expect from the beginning of Joe Biden's presidency.
Forget what is under the hood, the battleground has shifted to what is inside the cockpit. Market leader Visteon has developed lots of cool new technologies to augment the cockpit electronics space, including large, curved, automotive-grade displays and its microZone technology that offers higher graphics performance than traditional LCD displays. To learn more, Matthew Beecham caught up with Sachin Lawande, president and CEO of Visteon.
With 12,100 registrations and a year-on-year rise of 157%, Genesis became South Korea's number three brand in 2020, gliding past Mercedes-Benz, Chevrolet-Cadillac, SsangYong and Samsung. Sales are also rising in Canada, the US, Australia and a handful of other countries. Next – this year – the brand pushes into Europe, and then surely China must be next. Glenn Brooks took a look at the premium marque's latest and future models.
Also from our new and future products guru: Strong in the USA, Europe, Russia and the Pacific Rim, as well as South Korea of course, Hyundai Motor Group still under-achieves in China. Even with that giant market expanding for many months now, neither Kia nor Hyundai has been able to make much headway. Might a raft of new vehicles change things? This first of three features on HMG considers the Hyundai brand's global next generation models.
Following four groundbreaking generations of the vehicle, countless industry accolades and nearly 7m in global sales, the Jeep brand continues to shatter expectations of the full-size SUV segment with the all-new 2021 Jeep Grand Cherokee L. The newest iteration is designed and engineered to deliver an unmatched combination of even more legendary 4×4 capability, superior on-road refinement, premium styling and craftsmanship inside and out, and a host of advanced safety and technology features. The result is the all-new 2021 Jeep Grand Cherokee L, for the first time ever with seating for six or seven.
The new corporate entity – Stellantis – resulting from the merger of Peugeot-Citroen (PSA) and Fiat-Chrysler (FCA) has now come into being, the full merger completed. Stellantis announced the merger was completed on Saturday, 16 January, when a board was also appointed and articles of association became effective. As previously announced, the board is composed of two executive directors, John Elkann (chairman) and Carlos Tavares (CEO), and nine non-executive directors, Robert Peugeot (vice chairman), Henri de Castries (senior independent director, acting as the voorzitter under Dutch law), Andrea Agnelli, Fiona Clare Cicconi, Nicolas Dufourcq, Ann Frances Godbehere, Wan Ling Martello, Jacques de Saint-Exupéry, and Kevin Scott.
Renault's management team took to the stage last week to present the brand's bold new business plan, dubbed 'Renaulution'. The new strategy is built around the understanding that the company will now chase value rather than volume, aiming to make more profit from each sale rather than simply push for as many sales as possible.
Tesla is considered by many – including industry analysts and investors – to be the automaker of the future, with its emphasis on smarter and cleaner mobility. The company's innovation-driven approach and its high expenditure on capital ensures that it stays ahead of its peers. A continuing focus on new product development and product scaling, along with its plan to enter emerging markets, such as India, will help the company sustain its status as a leader in the coming years, according to analysts at GlobalData.
Renault caused a stir last week by announcing its bold new business strategy aimed at reducing costs and increasing profitability as it transitions to electrified vehicles and new mobility. Among a brace of new strategy directions were a number of new model announcements including a three-vehicle line-up for performance brand Alpine and the C-segment Dacia Bigster SUV concept. However, the model that immediately started making headlines was the new Renault 5 EV concept. This compact supermini features a modern battery-electric powertrain but exterior styling that's strongly reminiscent of its namesake predecessor launched in 1972. From the trapezoid headlights, to the simple, timeless bodyshape, to the blistered wheelarches and contrast roof details that recall the Renault 5 Turbo rally legend, it's unmistakably retro in flavour.
Have a nice weekend
Graeme Roberts, Deputy Editor, just-auto.com