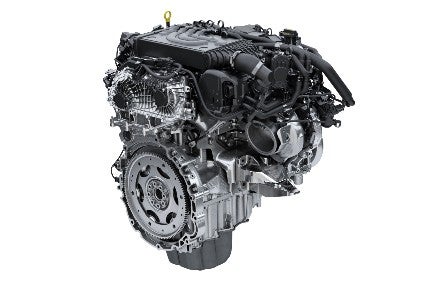 Our interview – well, Simon Warburton's actually – with the director ejecutivo (CEO) of the Spanish suppliers association was very popular on just-auto this week, as we'd expect given the size of our supply chain audience.
Sernauto's Jose Portilla has had many years experience in manufacturing sectors such as steel and automotive and is now focused on the twin challenges Spain faces of slowing global demand and the transition to new mobility. Portilla has also been deputy vice-minister of government affairs of the government's presidency of the principality of Asturias and, in his last post, managing partner of a government affairs consultancy, specialised in the internationalisation of Spanish SMEs in the areas of industry, energy and infrastructure. Sounds like just the man for the job and this part one of two is well worth a look.
Volkswagen hasn't been shy of late pointing out just how much of its current and future models' parts are made in-house. Or in-group. This week it told us first SEAT Components would be making its latest six-speed manual, while also generally rearranging group transmission production, and then detailed the new 'box itself, the MQ281, which it claims saves up to 5g of CO2 per kilometre, compared with previous transmissions, depending on the engine-gearbox combination. It went first into the Passat but will be used by most VW Group brands and up yo 450,000 units a year can be made in Spain. "Nobody took much notice of manual gearboxes until now," VW said, apparently referring to the huge advances of recent years in alternative automatic transmissions such as robotised manuals, dual-clutch pre-selectors (like the group's own DSG) and CVTs. "However, only slight modifications were sufficient to improve efficiency and consumption with a huge impact on emissions and the environment. Although they function unobtrusively, manual gearboxes have a significant share of the gearbox market worldwide due to a high installation rate." Which was a cue to share a fitment chart from our in-house data product, QUBE, now part of our new parent company GlobalData's Automotive Intelligence Centre. The trend towards vehicles from the SUV segment with large-diameter wheels places high demands on the gearbox, the automaker added.
Our in-house future models analyst Glenn Brooks (who also maintains our extensive PLDB database) has been busy this week with articles that have proved popular. He took a look at on-a-roll Volvo Cars' prospects of hitting a million units a year, noting the Geely owned Swedish automaker is selling ever more cars and SUVs, even in China. Global deliveries for the first half of 2019 saw the brand delivering a record 340,826 vehicle, a year on year gain of 7.3%. With many new models due in the early 2020s, a once ambitious sounding goal of one million vehicles a year is beginning to look attainable, he reckons.
Then, still with Volvo, Brooks took a looks (sorry) at sporting arm turned EV specialist Polestar which will soon start producing the 1, a low volume PHEV super-coupe that will be joined in 2020 by a BEV crossover and then an SUV. Can this company gather as strong a following as Tesla and make money? Read for yourself.
I was intrigued to see Jaguar Land Rover do the obvious thing and bolt two more cylinders on to its acclaimed, UK-made Ingenium I4. Can't think of the last time someone launched an in-line six but I grew up with these in British Vauxhalls, and Australian Holdens and Chrysler Valiants and they've always been a favourite, despite the crop of jewel-like engineering V6s that started to sneak in from the 1980s. In my case, in Japanese models. So why an I6, JLR? Brooks spoke to JLR's Liam Taylor, senior manager, engine programmes, to find out. Meanwhile, UK prime minister Theresa May signed off a GBP500m loan guarantee to help the Tata-owned automaker build electric cars in Britain. In one of her last acts before leaving office, May – along with several ministers – met UK auto industry leaders at a roundtable and called for the UK to stay at the forefront of the design and manufacturing of electric vehicles.
Last week, I gave you a preview of BMW Mini's new Electric. This week, analyst Mike Vousden really climbed under the hood, having been to Plant Oxford to actually see the car. Like me, he started with a history lesson but went further back. Once he got over the shock over how big today's 'Mini' – now a brand not a size describer – has become, would Sir Alec be pleased with the successor to his famous minimalist motor?
It's been some months since Ford and Volkswagen announced an alliance (remember the minivan/MPV project of the mid-90s?). This week the pair detailed an expansion of their alliance to include electric vehicles – and said they'd collaborate with Argo AI to introduce autonomous vehicle technology in the US and Europe. The two said the expanded collaboration allows both to better serve customers while improving competitiveness and cost and capital efficiencies. Meanwhile, Toyota Motor Europe said it would begin testing automated driving (AD) technology on public roads with the launch of programme that will trial its in-house developed systems around the streets of Brussels, where the European distribution operation is based.
Never a dull week.
Have a nice weekend.
Graeme Roberts, Deputy Editor, just-auto.com