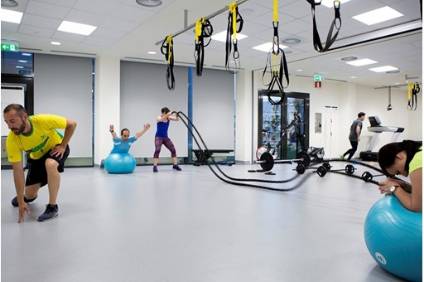 Just occasionally, it's the unexpected light shone into less headline grabbing aspects of company operations that can really impress. As was the case this week when we learnt about the medical services provision for the workers at Seat's Martorell plant. I do not know the ins and outs of this provision in Spain or the history, but in these hard pressed times for health provision generally, it's good to see something like that in place. Good for the workers and the company.
SEAT hails benefits of medical services provision
And still on SEAT: Arona heralds a family of future SUVs for SEAT
Uber continued to grab some headlines. Toyota Motor and Uber plan to work together on developing self-driving car technologies, as the race to lead the global autonomous vehicle segment hots up. Of late, traditionally conservative Toyota has become much more active in looking for future-focused partnerships well beyond its own business ecosystem.
On the corporate finance front, it looks like Elon Musk has spoken to Tesla investors and listened to what they had to say about a possible delisting and taking the company private. For a host of reasons, they weren't keen.
Musk does U-turn on taking Tesla private
Mr Musk does like a Tweet, as does Donald Trump. In an interview with a more traditional news broadcaster, Bloomberg, Trump appeared to ratchet up trade tensions with Brussels again. Getting agreement on auto tariffs applying between the US and EU is certainly not going to be easy.
Another area of ongoing trade concern is the UK and EU and how things will look after Brexit. Can a deal be done in a matter of months on trade? We'll see. Meanwhile, companies will be naturally keeping options open and monitoring risks. BMW appears to be open to expanding capacity at its UK manufacturing plant at Swindon (makes pressings and parts for the MINI brand cars assembled at Oxford). No decision made and we are talking planning permission, but it illustrates that further UK investment is being actively considered in Munich.
And while we're on BMW and Mini: BMW's plans for Mini and Rolls-Royce in the 2020s.
There were some interesting things this week bubbling under at Groupe PSA in France, where it has been manufacturing juggling operations: PSA restarts Sochaux line after gearbox supply hiccup; PSA hints at additional Poissy model.
Ford's big product shift away in North America continues. The Fiesta is on the way out from the market and Ford is bowing out with the ST Line. It might present something of a dilemma if the model flies off the shelves and dealer feedback is hyper-positive.
We also learnt this week that Aston Martin is getting closer to a London Stock Market IPO and that the always ambitious Sir James Dyson is still planning to hoover up in EVs. We have a feature looking at Aston Martin's future models and strategy.
As we move into September, the Paris Show beckons – press day is October 2nd (our world premieres show list).
Have a good weekend.
Dave Leggett
Editor, just-auto