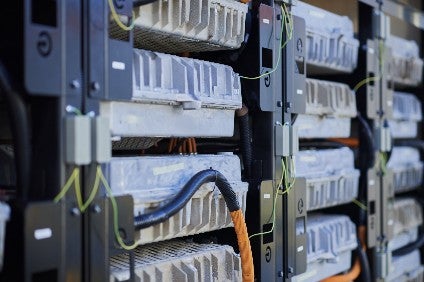 Automakers and their suppliers have a high priority at the moment: locking in supplies of precious raw materials for EV batteries. Demand for lithium-ion batteries grew steadily over the last two decades as personal electronics became widespread, but is now expected to rapidly increase as BEV sales grow. As the automotive industry transitions to widespread electrification, battery supply strategies will become a key differentiator among players. Toyota has been slower than other automakers to introduce battery electric powertrains, mainly due to its existing infrastructure being geared towards building hybrid-electric vehicles. However, as other OEMs have begun to show their cards, revealing ambitious multi billion dollar battery supply deals, Toyota has begun to launch its own BEV strategy. This will be spearheaded by the bZ series, with the first model – the bZ4X electric SUV – due to launch in mid-2022. Toyota aims to offer 15 battery electric models by 2025 with seven in the bZ series. Lexus, Toyota's premium arm, launched the UX 300e battery-electric SUV in early 2021, based on a modified version of the TNGA-C platform shared with the Prius and Corolla. To build that many EVs, the automaker will need a reliable supply of batteries to power them. This is where Prime Planet Energy & Solutions (PPES), Toyota's joint venture with Panasonic formed last year, comes in. The JV was established to build out the two companies' Li-ion battery production capacity and builds on a relationship formed with their existing Primearth EV Energy company, which mainly built nickel metal hydride cells for Toyota's hybrid vehicles. On 4 October, PPES signed an agreement with BHP, the world's second largest mining company by revenue, for the supply of nickel sulphate, the basis for the nickel present in the cathode of most Li-ion battery cells. No details were given on the scale of the supply arrangement but the raw material will be supplied from BHP's new Kwinana plant in Australia, which is expected to produce 100,000 tonnes of nickel sulphate per year at full capacity – estimated to be enough for up to 700,000 electric vehicles. BHP is preparing itself for a rapid increase in demand for nickel, estimating that the growing battery sector will see demand grow by 500% over the next decade. Leading premium battery EV developer Tesla has already inked a similar deal with BHP in July 2021. Again, no details were confirmed about the size of the deal but some analysts are estimating it could be around 18,000 tonnes per year – enough for more than 125,000 vehicles using BHP's estimates.
Hyundai Motor North America (HMNA) has joined Equilon Enterprises (Shell Oil Products US), also referred to as Shell Hydrogen, to encourage growth of the hydrogen refueling infrastructure in California. The agreement, known as Project Neptune, supports Shell Hydrogen's construction of 48 additional and two upgraded hydrogen refueling stations across the eco-leading Golden State beginning in 2021. In its portion of the agreement, Hyundai has committed to fuel cell vehicle sales growth supporting the expanding hydrogen infrastructure. "We're proud to join Shell Hydrogen's 'Project Neptune', expanding California's hydrogen infrastructure to meet increasing consumer demand for clean, zero-emission transportation solutions. Hyundai offers a superb fuel cell vehicle in its NEXO SUV, and this effort will help ensure that every eco-focused fuel cell driver has convenient refueling options wherever they choose to go," said Olabisi Boyle, vice president of product planning and mobility strategy, Hyundai Motor North America. Hydrogen refueling infrastructure growth is critical to rapidly increase consumer adoption of zero-emission fuel cell vehicles. By joining Project Neptune, Hyundai reinforces its commitment to fuel cell technologies and their positive impact on the environment, a key pillar of its long-range strategic vision. The new hydrogen stations will be partially funded by public funds from the California Energy Commission (CEC). Two other fuel cell vehicle manufacturers have also joined the consortium with respective agreements for fuel cell vehicle sales to support infrastructure growth. This agreement with Shell Hydrogen furthers Hyundai's global relationship with the energy company.
Tata Motors' Jaguar Land Rover retail sales for the three month period to 30 September 2021 continued to be constrained by the impact of the global semiconductor shortage on production, with wholesales for the period in line with July guidance. Underlying demand remains strong with order books at record levels. Retail sales were 92,710 vehicles, 18.4% lower than the 113,569 sold in the fiscal Q2 last year. Retails were lower year on year in most regions, including North America (-15.6%), China (-6.3%), Europe (-17.0%), and the UK (-47.6%) but were up in the 'overseas' region (+10.0%). Retail sales of all models were lower with the exception of the Land Rover Defender, which retailed 16,725 vehicles, up 70.4%, making it the best selling model in the quarter. In line with July guidance, Q2 FY22 wholesales totalled 64,032 units(excluding the China JV), down 12.8%. As with retails, wholesales were lower in all regions apart from 'overseas' (+40.5%) and for most models, except the Defender (up 18% on 14,305 wholesales). Looking ahead, the chip shortage remains dynamic and difficult to forecast, the automaker said, but it expects semiconductor supply to gradually ease over about the next year.
Nissan Motor plans to invest more than JPY130bn (US$1.2bn) in the next seven years to upgrade plants in Japan and the US under its Intelligent Factory Initiative which is designed to make vehicle production more efficient and less polluting. Executive vice-president Hideyuki Sakamoto said in an interview: "Nissan has spent JPY33bn over the past two years installing advanced equipment at its plant in Tochigi Prefecture as part of its Intelligent Factory Initiative. The new technology will now be rolled out in all major plants in Japan and the US." Nissan said the facilities earmarked for the upgrades include the Oppama and Kyushu plants in Japan and Canton and Smyrna in the US, with new equipment to be introduced at these sites gradually over a period of seven years. The equipment introduced at Tochigi, which has an annual production capacity of 250,000 vehicles per year, includes mixed reality headsets for training production workers, additional automation for production lines and new production facilities for EVs, including the new Ariya crossover model which is scheduled to go into production in the current fiscal year. New automated systems have been introduced in the sections that install electric and conventional powertrains which accurately measure the cars' dimensions and make micro-adjustments to ensure greater assembly accuracy. Sensors have been installed throughout the factory that warn of any problems, while factory activity is also monitored by cameras which transit live streams to the control room. Engineers with camera headsets and tablets are dispatched immediately, with instructions sent from the control room. Nissan estimates this system reduces equipment recovery time by 30%. The company also plans to cut carbon dioxide emissions by 41% by 2030 from 2019 levels by using electricity from renewable energy sources and by using onsite fuel cell systems that use green energy.
Volkswagen Commercial Vehicles (VWCV) has announced that the first production vehicles of the new Multivan are coming off the line. It also marks the first time that a Multivan with a plug-in hybrid engine has been made in Hannover. VW says the start of production is a milestone in the transformation process of the main VWCV plant. This, however, does not mean that the remodelling in the factory is finished: VW says preparations are currently underway for production of the fully electric ID. BUZZ next year. The integration of the new Multivan into the production processes and the construction of new manufacturing facilities were done while production in the plant carried on in parallel. VW says the expansion of automation and the systematic implementation of the digitalisation strategy in the manufacturing operation is increasing production efficiency. For example, in the T6.1 manufacturing process the degree of automation is around 77%, with the new Multivan it is 93%. An automated logistics systems for parts increases efficiency in the assembly process. Self-driving carrier vehicles in the factory bring parts directly from the stores to the assembly lines. In the future, T6.1, Multivan, ID. BUZZ and ID. BUZZ Cargo will all be made on just two main lines.
Jaguar Land Rover has trialled the use of secure blockchain technology to ensure full transparency within a sustainable leather supply chain. In the claimed world-first, Tata Motors' JLR worked with supply chain traceability provider Circulor, UK leather manufacturer Bridge of Weir Leather Company and the University of Nottingham to trial the use of traceability technology in the leather supply chain. As well as tracking compliance, the digital process enabled the automaker to assess the carbon footprint of its leather supply network, working with Bridge of Weir to trace its lowest carbon leather from farm to finished article.
Italvolt Spa, the company founded by Lars Carlstrom aimed at creating in Italy one of the largest gigafactories in Europe for the production and storage of lithium ion batteries for electric vehicles, with a planned capacity of 45 GWh for about 550,000 electric vehicles per year, has selected ABB for Front End Engineering and Design (FEED) at its site in Northern Italy. It also announces its partnership agreement with the global technology company, to jointly explore how automation, electrification and digitalization solutions can fast-track production processes for battery manufacturing. Lars Carlstrom, CEO and founder of Italvolt said: "Italvolt has the objective of gathering industrial excellences in each area of our business and we are glad to announce this partnership agreement with ABB, one of the foremost names in the global industry. ABB state of art technology will help us in ensuring the sustainability of our production plant as well as enable efficient, reliable, and cost-effective production. We are happy that ABB is joining us for the journey." "Italvolt's plans for large-scale manufacturing are crucial for electrical mobility, increased sustainability and reindustrialization of the region," said Mauro Martis, south Europe cluster manager, process industries, ABB. "Together we will explore our technologies and synergies with Italvolt, providing our know-how for this ambitious project." The gigafactory will be located at the famous Olivetti site and is being designed by Italian automotive design house division Pininfarina Architecture.
Have a nice weekend.
Graeme Roberts, Deputy Editor, just-auto.com