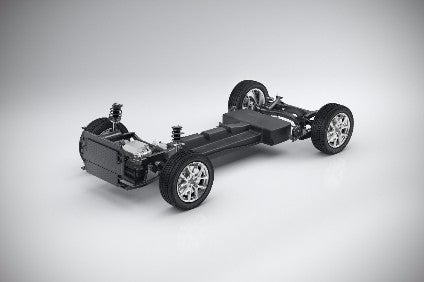 Ever since Euro NCAP came into being, thus forcing all of its competitors to have five-star rated cars in an impact as a price of entry to the vehicle market, Volvo has been scratching around for a new USP.
For years Volvo had traded on the safety of its cars, having invented the three-point safety belt, SIPS and a host of other passenger and driver related safety features. In the US, the company even operates A Volvo Saved My Life club. All this gave Volvo a clear unique selling proposition in the market. Until NCAP came along.
It's tried to go toe-to-toe with the German premium brands to surf the wave of the market's "premiumisation", but it's never been quite premium enough. Although in that respect things have taken a decent upturn in the hands of Geely. It's starting to carve out a solid Scandinavian design-led identity which it's always struggled to achieve before. Geely ownership has been surprisingly positive for Volvo – it's moved away from the old Ford parts bin impression from its PAG days at Ford. But a real identity and position in the market had been elusive. Until yesterday.
With the aid of a finely crafted press release on a slow news day for the mainstream media Volvo will now forever be known as the car manufacturer that went all electric
With the aid of a finely crafted press release on a slow news day for the mainstream media Volvo will now forever be known as the car manufacturer that went all electric. But that's not what Volvo's actually saying at all.
The press release in question merely says that from 2019 all Volvo models will have an electric powertrain from launch – be it a pure EV or some form of hybridisation, which will still require some form of ICE. And by 2019 that's not going to be that different from any other premium or mainstream car manufacturer in the world. But that's not the headline that's been generated by mainstream media from Torslanda to Timbuktu. Volvo's not seriously about to jettison, in a handful of years, the billions of pounds it's spent developing its DrivE petrol and diesel engines. No, just like all the other manufacturers its fossil fuel engines will remain a major part of its mix, offering some form of hybridisation, alongside its pure EVs until at least 2035.
But since yesterday Volvo will now be set in the mind of every consumer as the car manufacturer that finally grasped the nettle and showed that it really cares about the environment. The 5th July 2017 will be remembered by car buyers (i.e nearly all of us) in the same way that music aficionados remember July 25 1965 as the day Bob Dylan went electric at the Newport Folk Festival.
Of course, Volvo's search for an identity had been gathering some ground with its autonomous vehicle plans – with its noble aim to have no fatalities associated with its vehicles from 2020 – thus placing autonomous drive as a great bedfellow beside its safety heritage. But there's still an air of suspicion about the autonomous car reality, which was enforced by the revelation from Volvo in Australia that their autonomous test vehicles struggle with the vertical movement of the kangaroo.
So thanks to a Press Release that's generated widespread misinterpretation Volvo's elusive search for an identity in a crowded marketplace may finally be over. The brand that's been guffawed at for years by competitors because its name derives from the Latin for 'I roll' now has a clear place in consumers' minds. So Volvo, for this PR masterstroke, just like Dylan, you rock.
See also: Volvo Cars updates electrification plans