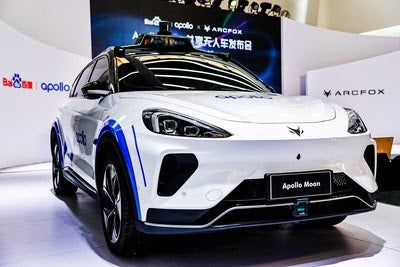 India is considering making flex-fuel engines mandatory for automakers, according to remarks made by a government minister. Local media reports have cited Union minister Nitin Gadkari saying that a decision to confirm the move will be taken within ten days. He said the move – which would see cheaper bio-ethanol supplied for automotive use – would help farmers and boost the Indian economy. Bakar Sadik Agwan, senior automotive consulting analyst at GlobalData, said the latest development comes two weeks after the government brought forward the cut-off date for 20% ethanol blending petrol program (E20) from 2030 to 2025. The production mandate for 'all flex-fuels vehicles', if implemented, will be a major milestone in the Indian automotive sector but it will have its own sets of benefits and challenges. "The government's swift attention to biofuels is a result of the increasing economic burden attributable to high crude-based fuel prices recently," Agwan says. "India has a surplus of feedstock required for ethanol production, ensuring adequate supply for fuel production. Increase in ethanol blending can help the government to reduce oil imports, reduce carbon emission and curb fuel prices." Agwan notes that there has been a push by the government in the past to increase ethanol blending in petrol for cost and environmental benefits. The National Policy on Biofuels, approved in 2018, aims at blending 10% ethanol in petrol by 2022 and 20% by 2025. Presently, about 8.5% of ethanol is mixed with petrol.
Chinese internet services giant Baidu is partnering with BAIC Group's EV brand ARCFOX to jointly release Apollo Moon, a new generation of robotaxis that are set to be mass-produced with a per unit manufacturing price of RMB 480,000. The companies say the vehicle will be one third of the cost of average L4 autonomous vehicles and that Apollo Moon is a 'monumental milestone in the large-scale commercialization of fully autonomous ride-hailing services in the smart transportation industry'. Apollo Moon has a projected operating cycle of over five years and it is planned it will provide dependable long-term robotaxi ride-hailing services. It is claimed the reduced cost of production will facilitate a greater degree of scalability, driving the widespread popularisation and increasing commercialisation of fully autonomous ride-hailing services in China. "As early as 2017, Baidu and BAIC Group entered into a strategic partnership. Both sides share the same goals and insist on independent R&D to promote the development of autonomous driving in China. The launch of Apollo Moon is an important breakthrough signifying the powerful linkage between China's leading autonomous driving technology and the most advanced smart vehicle platform, marking a landmark step in the field of robotaxi ride-hailing services globally," said Zhenyu Li, Senior Corporate Vice President of Baidu and General Manager of Intelligent Driving Group (IDG). At the press conference, Baidu and ARCFOX – the high-end brand of EVs under BAIC Group – reached a new strategic cooperation agreement to roll out a fleet of 1,000 Apollo Moon robotaxis in three years.
Faurecia's Foundation is to sponsor 11 projects worldwide. For the second year in a row, Faurecia's Foundation has launched an internal call for projects, mobilising employees across the group. Ideas submitted had to fall into the three focuses of the Foundation: equal access to education, social inclusion through mobility and environment conservation. Following a first round of selection in countries, a shortlist of 30 initiatives was presented to the foundation's selection committee; out of which 11 projects were validated by its board. The new batch of projects comes on top of the three pilots launched last year in India, Morocco, and Mexico.
LG Electronics and Canadian auto components manufacturer Magna International are in the final stages of establishing a new electric vehicle (EV) powertrain joint venture, according to reports in South Korea, citing an industry insider. The joint venture was first announced at the end of last year with LG shareholders in March 2021 voting in favour of the deal which will give the South Korean electronics giant a 51% stake in the new company. The two partners are currently in the process of selecting their respective board members for the new company, which is expected to be called LG Magna e-Powertrain Company. LG is expected to appoint three members, including the chief executive officer (CEO) and Magna two, based on the agreed shareholder structure. LG is scheduled to spin off its EV powertrain operations into the new company on 1 July with Magna set to acquire a 49% stake for US$453m on the same day.
Subaru Motor said it would cut production at its Gunma plants in Japan in July due to a global shortage of semiconductors. "It is part of the production adjustment due to shortage of semiconductors," a Subaru spokesman said. The plants would be idle on 16 July. Separately, Suzuki Motor said it was considering slashing production in July at its Kosai and Sagara plants in Shizuoka, Japan, for two and seven days, respectively.
Ford has named former Renault group executive Franck Louis-Victor as head of the company's new businesses platform. Louis-Victor, 48, will start with Ford on 1 July and will be accountable for developing and executing a comprehensive strategic plan that includes the company's existing and emerging portfolio of capabilities in areas like autonomous vehicles and mobility services, as well as the incubator, Ford X. "We're accelerating development of disruptive technologies and focusing on being a leader in areas that enhance always-on relationships with customers and give them increasing freedom of movement," said Ford president and CEO Jim Farley. "Franck's got great experience that will help his team nurture new ideas through the start-up phase with the best opportunities launched on their own or integrated into our business units."
Visteon and Qualcomm Technologies said Geely Auto's new Xingyue L flagship SUV would be the first production vehicle to use their co-developed intelligent cockpit. This integrates Visteon's SmartCore cockpit domain controller with the third generation Qualcomm Snapdragon automotive cockpit platforms into ECARX's intelligent cockpit system and the three companies claimed to have established a new benchmark for integrated cockpits. Using the Snapdragon Automotive Cockpit Platforms, Visteon's SmartCore supports various human machine interface (HMI) functions to provide drivers and passengers a variety of personalised information and services. The intelligent cockpit can also receive feature upgrades wirelessly over-the-air, eliminating the need to replace hardware to further extend the platform's lifecycle. The Xingyue L SUV made its debut at the 2021 Shanghai Auto Show and is the first production vehicle to feature this cockpit.
Audi is using AI to monitor its supply chain and provide early warning of issues. Since October 2020, Audi has been using what it terms 'intelligent algorithms' to analyse news about suppliers from publicly available online media sources and social networks as part of a pilot project being conducted in around 150 countries worldwide. This analysis encompasses sustainability criteria such as environmental pollution, human rights violations, and corruption. If there is any suspicion of potential sustainability violations, artificial intelligence sounds the alarm. The 'sustainability radar' is designed to uncover violations at an early stage and initiate appropriate consequences. In 2020, more than 13,000 suppliers provided the Volkswagen Group with a self-assessment of their own sustainability performance. More than 800 suppliers were audited on site, and more than 1,300 have improved their sustainability performance and now meet Audi's stringent standards.
As it faces a shake-up to powertrain mix, especially diesel-powered SUVs, JLR's fuel cell plans are a way to keep strategic powertrain options open. With battery electric vehicle (BEV) hype at its zenith, a casual observer could be forgiven for thinking the pathway to vehicle fleet electrification is closed. While most companies are following the lead established by Tesla and are powering their EVs using on-board batteries charged from an external grid, a handful are also developing fuel-cell-powered EVs that generate power directly within the vehicle – early adopters include Toyota, Honda and Hyundai. Now, Land Rover has confirmed that it will launch a fuel-cell-powered Defender prototype in 2022 to further investigate the technology. Fuel cell electric vehicles (FCEVs) offer a number of advantages compared with battery-powered electric vehicles. Crucially, FCEVs can be rapidly refuelled with hydrogen when they deplete their on-board storage – this negates the range anxiety of battery EVs and effectively means FCEVs' range is only limited by the refuelling infrastructure that supports them. In addition, an EV with a fuel cell is usually lighter than an equivalent EV with a battery pack – this weight saving improves driving range and eats up less of the vehicle's maximum permissible weight, allowing for more cargo capacity. This weight saving is why the likes of Land Rover and BMW etc with mid- and full-size SUVs are exploring FCEV possibilities.
It's not here yet, but quantum computing promises a big leap in computing power and capability to manage huge data sets, including in the automotive sector. In Lisbon, VW worked with D-Wave on a pilot project for traffic optimisation with a quantum computer. Over the past year, the journalistic jargon surrounding the automotive industry increasingly presents the vehicles of tomorrow as 'computers on wheels'. This characterisation has no doubt been fuelled by the global semiconductor shortage, which has harshly spotlighted the dependency of the sector on computing hardware. However, most of the chips affected by the current shortage concern lower-grade specifications, such as microcontrollers and system on chips (SoC) for automotive electronic control units (ECUs) and displays. Fixating on the shortage and the 'computer on wheels', as important as they are, may, therefore, actually divert attention from more consequential, high-grade developments in quantum computing (QC) which could revolutionize the automotive industry. The 'computer on wheels' metaphor also misses the potential of a computing revolution within and across the industry's value chain (where investments are also more likely to tangibly pay off).
Analysis of May's light vehicle markets shows recovery continued, but it is fragile and coming off a very low base. Global light vehicle sales increased 36.2% in May, but in the recovery phase an eye on SAAR remains more important. For SAAR it was the continued story of 'one-step forward and then two-steps back'. After March and April's strong showing the global market regressed to the hesitant levels of January and February with a SAAR of 80.8m recorded, the lowest level since January and February. Despite the positive year-on-year gains it was largely a disappointing month for sales. The SAAR for most regions – excluding North America – slipped back markedly in May demonstrating the fragility of the recovery in most markets. In Asia, the decline in SAAR was unsurprisingly most obvious in India as the country battled its 2nd wave of infections. In general, May's market finished below GlobalData's expectations for the month. Our model baked in a 42% gain for the month, marginally stronger than the month's 36% outcome.
Have a nice weekend.
Graeme Roberts, Deputy Editor, Just Auto