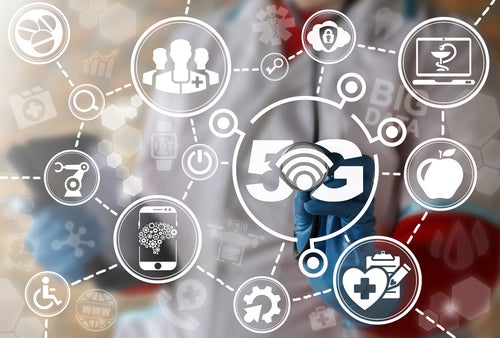 The Indian market maintained its robust momentum in May, as Light Vehicle (LV) wholesales inched up by 2% from the preceding month and climbed by 10% year on year (YoY), to 382,000 units. Higher output, helped by somewhat easing chip supplies, supported the slightly better May sales performance. At 325,000 units, Passenger Vehicle (PV) volumes were on par with April but increased by 13% YoY. Demand for Light Commercial Vehicles (LCVs) with GVW up to 6T surged by 11% month-on-month (MoM) to 57k units, but this total was 5% lower than that in May 2022. The retail sales of PVs and LCVs in May went up to 340,000 units, compared to 326,000 units in April, according to the Federation of Automobile Dealers Associations (FADA). "In the Passenger Vehicle segment, the improved availability of vehicles, the strength of pending orders, and the robust demand for new launches drove a positive momentum, helping the segment rebound after a slump in the previous month," said FADA President Manish Raj Singhania. What is worrying is that India's average PV inventory has been rising for the past four months. According to FADA, this touched 40-45 days in May (from 39-41 days in April). The dealer body thus cautioned that inventory pressure and right model availability could pose challenges for the PV sector.
Outlook chilly in Chile
In a reversal of recent trends, 2023 is likely to be one of the most challenging years for Chile's light vehicle (LV) market. It is poised to shrink by almost 10% year-on-year (YoY) after having previously seen double-digit growth and having overtaken Argentina in market size terms. Understanding how this occurred can also give insights into the future of the Chilean market. A stable democratic government and an opening up of the economy to numerous free-trade agreements have helped vehicle sales thrive in several ways. Although having no domestic auto production, free-trade agreements along with some of the easiest regulations for manufacturers to have cars certified for sale in Chile, were important ways in which the Chilean government supported new vehicle sales. Starting in 2017, vehicle sales in Chile began to surge, growing 22% YoY. Up to this point, Chile had been the third-largest new vehicle market in South America, well behind Argentina. In 2018, however, Chile overtook Argentina to become the second-largest market for new vehicles in the region. Although Argentina suffered from its own economic crisis and new car sales plummeted, Chile continued to see surging demand and looked set to permanently overtake Argentina and establish itself as the second-largest new vehicle market in the region. The COVID-19 pandemic brought challenges to Chile and caused the market to contract; however, the supply-chain crisis has proved to be less of a problem for the South American country. By 2021, COVID-19 restrictions had eased in most regions around the world and therefore worldwide automotive production should have ramped back up, but the constraints that led to renewed production slowdowns are well documented. Vehicle sales grew less than 5% YoY globally in 2021, after coming almost to a halt during certain periods of 2020. In Chile, sales surged by more than 60% YoY in 2021 and continued to grow by over 8% YoY in 2022 to a record high of 423.2k units. With no local automotive production, this may seem counterintuitive, but dealerships were able to import vehicles from whichever location or manufacturer had them available. Another strategy used by the Chilean government to support COVID-19 relief was to allow people to make withdrawals from pension funds early. In the short term, this supported the overall economy, including vehicle purchases.
Porsche dials up 5G
Porsche Engineering has developed Europe's first 5G hybrid mobile private network in partnership with Vodafone. The technology, developed at the Nardo Technical Center (NTC), a Porsche owned proving ground in southern Italy, aims to push 5G infrastructure for the development of intelligent and connected vehicles. The 5G capabilities offer customers a real-time communication network which provides wider bandwidth, improved security, increased reliability and faster deployment time. NTC is also working towards enabling its customers to develop and validate a wide range of future products and applications from vehicle-to-vehicle infrastructure to automated and self-driving vehicle capabilities. We spoke to Antonio Gratis, managing director, Porsche Engineering to learn more about this new 5G technology and highlight the benefits that it will bring to customers.
EV charging
How well do you really know your competitors?
Access the most comprehensive Company Profiles on the market, powered by GlobalData. Save hours of research. Gain competitive edge.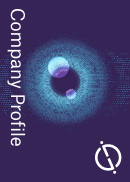 Company Profile – free sample
Thank you!
Your download email will arrive shortly
Not ready to buy yet? Download a free sample
We are confident about the unique quality of our Company Profiles. However, we want you to make the most beneficial decision for your business, so we offer a free sample that you can download by submitting the below form
By GlobalData
For many, the switch to an EV still comes with a few speed bumps. From high price-points to lack of charging infrastructure, many are working on improving the situation to allow more people to comfortably make the EV switch. Global creative consultancy, Frog (part of Capgemini Invent), has a team working to shape a regenerative future which is both sustainable and inclusive for everyone, it says. The company is currently looking into a digital twin technology concept which it says will enhance data allowing local authorities to be supplied with greater information and to identify areas where charging points are needed most. We spoke to Melodie Hoke, Director of Product Design at Frog, to learn more about her role and to discuss the digital twin concept.
Patents-r-us
The number of data items in GlobalData's patents database stretches into many, many millions. It contains worldwide Patent Publications data and performance indicators from some 100+ countries with bibliographic, citations, full text and legal status information. GlobalData has processed the data so that it has been 'cleansed, normalized and enriched enabling clients to gain a quick multi-dimensional perspective on innovation activity relevant to their business'. If we slice and dice the data by industry, such as automotive, we can obtain a unique window on the latest technology trends. In essence, we are looking upstream at a leading indicator for technological inventions and innovations. We can see where this nascent technological activity is, who is doing what and, also, where in the world they are hoping to do it. GlobalData's database structure also means we can see what's happening with patent applications and patents granted. Many applications to patent authorities never make it to the next phase – being granted. However, today's patent applications and, especially, those that make it through to being granted, could turn out to be tomorrow's real-world innovations. If there's a major competitive premium in being first with a technological innovation that can be followed through in practical terms, the company concerned will undoubtedly be keen to proceed further to take the necessary steps to the technology's real-world application. It could be anywhere in the automotive value chain – for example, from the use of new materials, to specific vehicle systems and sub-systems, electronics or manufacturing processes. It could be anything from fuel systems, body panel coatings, power transmission, the engine combustion chamber, ride/suspension or – increasingly, these days – battery chemistries and systems. The emergence of complex tech taking us towards a more software-defined vehicle (SDV) with all the associated attributes and features, also means there is increasing emphasis on complex electronics and control systems.
HUD mirrors
Continental's Romanian factory in Timisoara has started producing aspherical mirrors, which are a key component for its head-up displays (HUDs). SeeNews, citing a statement from the supplier, said the plant started making aspherical mirrors after its expansion in the autumn of 2022 led to a substantial boost in its product line, particularly in HUDs. Aspherical mirrors are the most important optical components of a HUD. The plant manufactures 17m products annually and has now delivered 148m components in 16 years of activity.
Smart after finance
Smart Automobile, the China-based electric vehicle (EV) joint venture between Mercedes-Benz and Zhejiang Geely Holding Group, said it would raise between US$250m and $300m in an A round fundraising to accelerate growth. Smart, based in Hangzhou Bay, Zhejiang province, said the round would be headed by local producer Tianqi Lithium with an investment of US$150m, without providing details of the timing. Mercedes and Geely said they would remain the main shareholders in the company with equal stakes, adding that they were highly confident in the future development of the brand. Smart currently has two EV models on the market with the #1 which is available in China, Germany and France, and the #3 which went on sale in China last month with European launches scheduled for early 2024.
Speedy Hyundai EV
Hyundai unveiled its first high performance electric vehicle (EV) under its N brand, the Ioniq 5 N, hoping to establish a new niche segment within its fast growing global EV market. As is becoming common for sporty versions of top brands (and EVs), the automaker chose the Goodwood Festival of Speed in West Sussex, England, for the global unveiling which the company said represented "a new way for high performance enthusiasts to electrify their passion for driving on road and track". The Ioniq 5 N combines Hyundai's motorsport technology with its extensive electrified "rolling lab" research and development. An 84kWh battery pack drives a dual motor AWD system, providing "rally-inspired handling". The car has a power output of 448kW/609 PS which increases to 478kW/650PS (at 21,000rpm!) when the N Grin Boost system is engaged. It has a top speed of 260km/h (160mph) and can accelerate from 0-100km/h in 3.4 seconds in boost mode. Scroll down to a link to a spectacular 'off' at Goodwood with a different model prototype.
Audi server clusters
Audi will next month integrate its IT based factory automation system, EC4P, into series production after conducting preliminary testing at Boellinger Hoefe in Germany. A local server cluster will oversee worker support systems for two production cycles of the e-tron GT quattro 1, RS e-tron GT 2, and R8 models. The automaker said EC4P was a "flexible and scalable server" controlled by software and will replace the existing decentralised system. The technology reallocates the necessary computing power for production to local data processing centres.
Nio wants better US access
Chinese EV maker Nio has called on the US government to grant equal access to the American market, asserting that political tensions between the two nations should not impede the car industry, according to the Financial Times (FT). Founder and CEO William Li questioned the hurdles faced by Chinese companies while Tesla's Elon Musk received favourable treatment in China in June. "The world should be more open and stop politicising business," Li said in an interview with the FT. "The global political climate has become totally different from that when we set up our company back in 2015, especially after the pandemic stirred up division and antagonism."
Tesla to do home 'lecky'?
Tesla is poised to disrupt Britain's energy market with the launch of a new household supplier, newspapers reported. Tesla, which also runs an energy supply business in the US, plans to begin selling electricity to homes and running "virtual power plants", according to a recent job listing cited by The Guardian. The listing for Tesla Electric, which supplies electricity to households which own Tesla product cars or batteries, called for a new executive "with a healthy scepticism of the status quo" to manage the company's entry into the UK market. The advert for a head of operations, which was first reported by the Daily Telegraph, said Tesla Electric would be able to "support the transition of the entire electricity grid to 100% renewables".
Supplier cuts jobs
Sweden based Autoliv plans to close factories in Elmshorn, Germany, and Congleton, England, as part of its strategy to decrease its overall workforce by 11%.
Elmshorn in northern Germany will be closed by 2025 with its technical centre and "most customer facing operations" relocated to a factory in Dachau (near Munich), Germany. This will cost 500 people their jobs. Autoliv is also "assessing" the potential closure of its textile weaving factory for curtain airbags in Congleton, Cheshire, a small town close to Manchester and Stoke on Trent in England. This would cost the town 250 jobs as production is axed by the end of 2025.
Deal of the week
Each week, Just Auto's editors select a deal that illustrates the themes driving change in our sector. It may not always be the largest deal in value, or the highest profile, but it will tell us where the leading companies are focusing their efforts, and why. Our thematic deal coverage is driven by our underlying disruptor data which tracks all major deals across our sectors. Today, it's the acquisition by General Motors of Israeli software specialist ALGOLiON.
Argentinean lithium
The Argentinean government expects to have its first lithium ion battery plant up and running by September, using lithium carbonate extracted and processed locally by US mining company Livent Corporation. According to local reports, the battery cell plant is being built by YPF Tecnologia (Y-TEC), a subsidiary of state owned energy and chemicals firm YPF as the country adds value to its abundant lithium reserves. Argentina is part of South America's lithium triangle, along with Chile and Bolivia, and is estimated to have the world's fourth largest lithium reserves.
Have a nice weekend.
Graeme Roberts, Deputy Editor, Just Auto