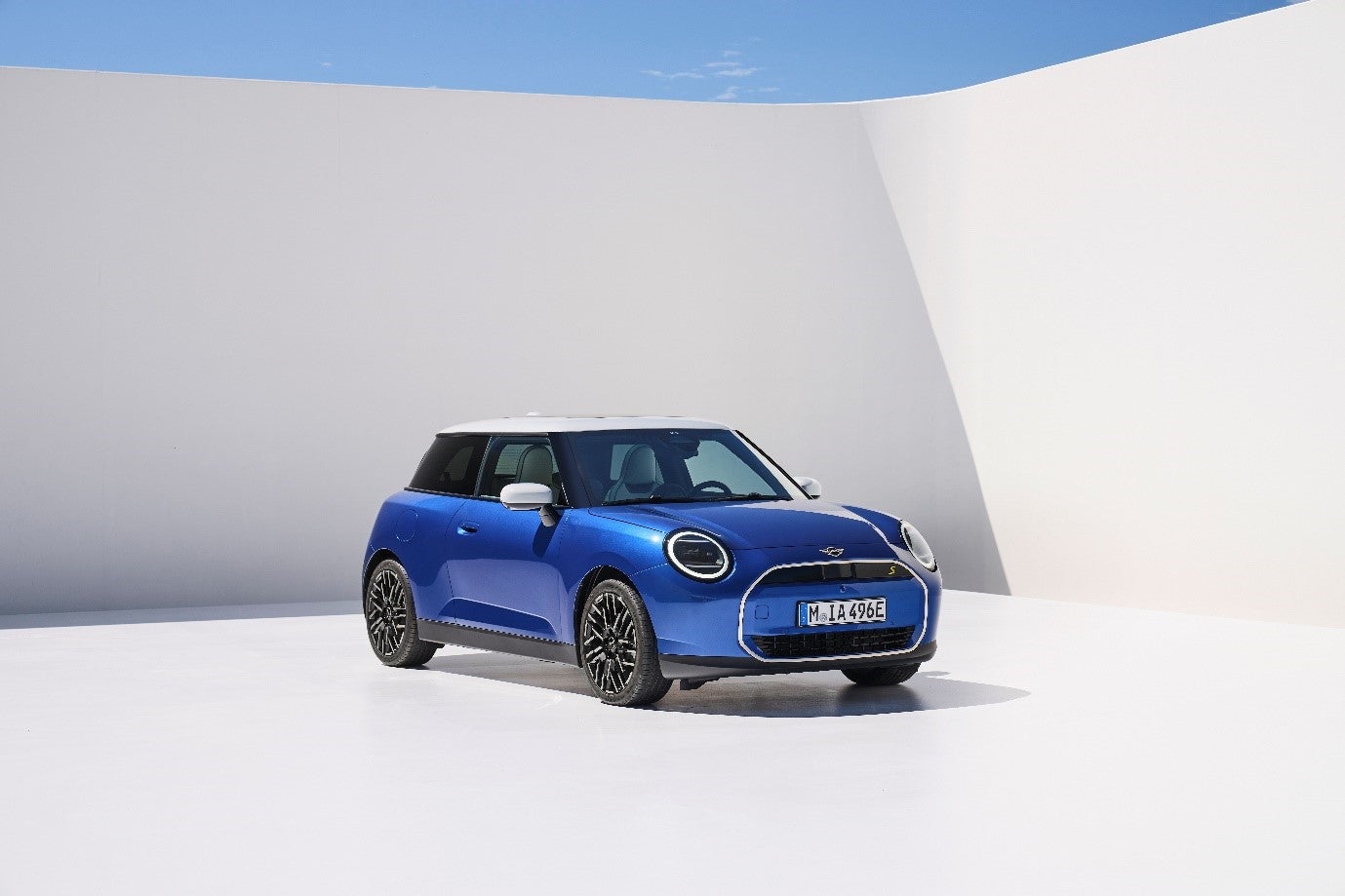 In Munich (rather than the historical Frankfurt venue) IAA 2023 was notable for the display of electric car concepts and designs – a sign of the direction that many OEMs have to take as the energy transition gathers pace. Another considerable challenge ahead was evident in the presence of Chinese brands, a number of whom are making no secret of their intention to target European consumers with competitively priced product. As ever, the product displays and presentation were impressively put together, but a number of models stood out from the crowd.
US forecast cut
GlobalData has cut the 2023 US market forecast slightly to 15.3 million units. US Light Vehicle sales totaled 1.33 million units in August. The annualized selling rate slowed from 15.8 million units/year in July, to 15.0 million units/year in August. August's daily selling rate was estimated at 49,200 units/day, compared to 52,200 units/day in July. Therefore, the market did seem to cool off in the final month of the summer, although Labor Day could yet provide a boost in September. According to initial estimates, retail sales totaled around 1,099,000 units, while fleet sales accounted for approximately 230,000 units, representing around 17.3% of total sales. David Oakley, Manager, Americas Sales Forecasts, GlobalData, said: "August sales continued many of the same themes of recent months: improving inventory, stronger fleet sales and some degree of relief on pricing compared to a year ago helped to spur YoY growth. However, sales missed our expectations, which could have been a result of consumers holding back to see if dealers would offer more attractive deals as the Labor Day weekend – which will be counted in September sales this year – approached. Another curveball in August was the extreme weather that was experienced first in California and then in Florida, which could have trimmed sales activity at the margins".
China slows
The Light Vehicle (LV) production and sales pace slowed slightly in July in the Chinese market. LV wholesales (which include sales allocated for export) came to 2.37 million units, down 3%. At a component level, total Personal Vehicle (PV) wholesale volume reached 2.14 million units, down by -3% in the month. At the same time, the Light Commercial Vehicle (LCV) segment kept growing, increasing by 5% year-on-year (YoY) to a total of 231k units. On a month-on-month (MoM) basis, PV sales decreased by 7%, and LCV sales decreased by 13% in July. Since the beginning of this year, cumulative LV wholesales have reached 15.39 million units, an increase of 7%. On the production side, total China LV production in July was 2.33 million units, decreasing by 3% YoY and 5% MoM. Year-to-date (YTD) LV production was 15.01 million units, increasing by 7% YoY. Within this figure, PV output in July was down by 4% YoY with a total volume of 2.10 million units. LCV output was 231k units in July, up 5% YoY and increasing by 10% YTD. July is usually a slow season for production, and when coupled with strong market growth in the same period last year under the ICE car purchase tax incentives policy, the output in July 2023 resulted in a slight decline in MoM and YoY terms. The July selling rate reached 35.1 million units/year, the second highest rate on record, behind the abnormally strong post-lockdown rate of July 2022. In YoY terms, sales (i.e., wholesales, which include exports) declined by nearly 5%, but that was due to the unusually high year-ago level. In the first seven months of this year, the selling rate averaged 28 million units/year and deliveries to dealerships increased by 6.7%.
Mercedes full of wind
OEMs across the globe are setting targets to reach carbon-neutrality and net zero status. This has seen many brands changing and altering their sourcing, production and product development methods – all part of working towards a greener future. Mercedes-Benz aims to achieve the target of all new vehicles being net carbon-neutral along the entire value chain and over the vehicles' entire life-cycle by the year 2039. To reach this goal the company realised that energy-efficiency and resource-saving production facilities need to be present. The company has announced plans for the installation of a wind farm at the company's test track in Papenburg, North Germany. The planned wind farm, made up of approximately 20 wind turbines, will have the capacity to produce more than 120 megawatts, sufficient to cover around 20% of the annual electricity requirements of Mercedes-Benz Group AG in Germany. We spoke to Robin Sievers, head of energy supply and management at Mercedes-Benz, to learn more about this new wind-powered project.
Yanfeng turns uni lecturer
Yanfeng Automotive Interiors (YFAI) has plumped for an innovative way to address fierce competition for skilled labour – by moving into university classrooms and at the same time as the supplier insists: "We're hiring." In common with many other automotive suppliers, Yanfeng is finding it challenging to attract sufficient numbers of specialist recruits, so is addressing the issue head on by giving its own lectures at the Faculty of Special Technologies at Trencin University. Trencin in Slovakia – lying 200 miles from the Ukrainian border – is where Yanfeng's Technical Centre is located with the country having become a central European automotive powerhouse. That much can be gleaned from the myriad car transporters moving vehicles from the many automakers located in Slovakia and serviced by copious numbers of suppliers, anxious to remain as close as possible to their OEM customers. The automotive sector is the main industry in Slovakia employing around 300,000 people. While formerly known for car production, the emergence of Tier 1 suppliers is adding significant technical capabilities to the country. In a creative bid to ingrain automotive zeal and skills into potential future employees, Yanfeng provides lectures at Trencin University in Automotive Technologies, Interiors Development and Integration.
Ford ups UAW worker pay
About 8,000 UAW-represented Ford employees received "a substantial raise" this past Labor Day (4 September). On average, these employees now earn US$4.33 more per hour, or US $9,000 a year, Ford said, adding the increase could top $10,000 a year with overtime. The pay hikes were negotiated by Ford and the UAW in the last round of contract negotiations in 2019 to shorten the time it takes workers to reach the average top wage rate of $32 an hour. This year's rather acrimonious talks are ongoing with no resolution in sight and talk of the UAW 'striking' the Detroit Three simultaneously. Ford manufacturing VP Bryce Currie said: "The negotiating teams nicknamed this deal '23 Jump Street' because in 2023 a significant number of UAW-Ford team members would see a jump in pay. And we are offering further improvements in the next contract."
Disk space shut Toyota plants
Toyota Motor reportedly has blamed a recent shutdown of all of its factories in Japan on a system malfunction caused by "insufficient disk space". According to The Guardian, the car maker said the stoppage on 29 August at all 14 of its domestic plants occurred after servers that process orders for vehicle parts broke down following maintenance carried out the previous day. During this operation, "data that had accumulated in the database was deleted and organised, and an error occurred due to insufficient disk space, causing the system to stop" Toyota said. The world's top-selling automaker reiterated that the incident had not been caused by a cyber-attack. "We would like to apologise once again to our customers, suppliers, and related parties for any inconvenience caused by the suspension of our domestic plants," it said. Toyota told the paper the system had been restored after the data was transferred to a server with a bigger capacity, enabling it to restart production at the plants – which together account for about a third of the automaker's global production – the following day.
Lecky vans in UK production
Stellantis has started electric van production at its rejigged Ellesmere Port factory in England. It is the UK's first EV-only manufacturing plant and the first Stellantis plant dedicated to electric vehicles following a GBP100m investment to switch the plant to EV production. It will produce the Vauxhall Combo Electric, Opel Combo Electric, Peugeot e-Partner, Citroen e-Berlingo and Fiat E-Doblo compact vans. Passenger versions will follow – the Vauxhall Combo Life Electric, Peugeot e-Rifter and Citroen e-Berlingo MPVs.
Signal: Clarios to acquire Paragon's battery unit
GlobalData's deals database reveals that Clarios, the parent company of VARTA Automotive will purchase Paragon GmbH & Co's power business that produces batteries and battery management systems for the automobile industry. Clarios specialises in manufacturing and recycling low-voltage networks and batteries. Clarios is the parent company of VARTA Automotive, a leading transportation battery brand in Europe. Clarios' low-voltage architecture and batteries power one in three vehicles globally. Details of the transaction were not disclosed.
Western Europe up again
The Western Europe PV selling rate rose to 14.6 mn units/year in August, up from 11.5 mn units/year in July, making it the best result of the year so far. Registrations stood at nearly 800k units, representing an increase of 22% YoY. The supply situation continues to improve but the market is still performing well below 2019 levels. France performed extremely well, with the highest selling rate since 2019 of 2.3 mn units/year. While this is inflated by the easing of supply constraints, the market is performing considerably better than in 2022, with year-to-date (YTD) growth standing at almost 17%. The UK also performed well relative to last year. For another month, all the top five Western European markets, barring Spain, experienced double digit YoY growth for August 2023. The macroeconomic environment remains challenging as countries face high interest rates and subdued economic growth. However, with backlogs, and 2022 being a low base, growth remains our core assumption, with 2023 expected to reach 11.2 mn units.
China EVs keep coming
Chinese electric vehicle (EV) startup Leapmotor unveiled a new model based on its latest vehicle platform which it plans to use to expand in global markets. The Hong Kong listed company was established in 2015 and sold 110,000 EVs in China last year, including the battery-powered C11 SUV and C01 sedan. The first model underpinned by LEAP 3.0 architecture, the C10, was unveiled at this week's IAA Mobility Show in Munich, Germany. It features technology including cell to chassis batteries, oil cooling electric drive, a SnapDragon 8295 chip empowered smart cabin and lidar based autonomous driving. Speaking at the Munich event, Leapmotor CEO Zhu Jiangming said this year's IAA Mobility "marks the starting point of Leapmotor's globalisation strategy". He said, starting with the C10, all forthcoming Leapmotor models would be developed with global markets in mind and meet global standards.
Abandoning ICEs
Modine, the thermal management supplier, said it had signed a definitive agreement to sell three businesses based in Germany to affiliates of Regent LP. The businesses are located in Neuenkirchen, Pliezhausen and Wackersdorf and the sale is expected to be completed in the next few weeks pending regulatory approval. "The sale of these businesses is in line with our strategy to focus our resources on high margin technologies with strong growth drivers," said Neil Brinker, president and CEO of Modine. "These businesses produce and service non-strategic parts for internal combustion diesel and petrol engines in Europe."
Retooling Fiat Brazil
Comau said it had designed and deployed automated body in white equipment at the Stellantis plant in Betim, Minas Gerais, Brazil as part of a comprehensive retooling project to produce both the Fiat Pulse, the brand's first SUV in Brazil and the Fastback, its first SUV Coupe and one of the company's main launches. Comau provided high speed body assembly systems for the main body, the body sides and respot operations so two distinctly different SUVs could be produced on the same line. The company integrated 74 automatic and 10 manual stations with vision systems digital applications and turn key equipment. The equipment focuses on the geometry precision and welding accuracy of the underbody and sides. Comau also used virtual commissioning and process simulation to optimise the design and retooling of the complex welding lines, allowing functionality testing before onsite commissioning. By doing so, it was able to anticipate eventual issues in robot sequencing and communication between robots and PLC.
eFuels a-coming
Stellantis has certified 24 engine types in European vehicles, sold since 2014, which can run on eFuel without any engine adjustments. Using surrogate Aramco eFuels, Stellantis has conducted tests to show that low carbon eFuel can be used in these engines. This could potentially reduce CO2 emissions by 70% compared to regular fuels. "The results of the testing reinforce our view that synthetic fuel can be a drop in solution in existing vehicles and, when produced via a low carbon pathway, it can play an important role in reducing carbon emissions in the transport sector and supporting an orderly energy transition," said Amer Amer, Aramco transport chief technologist.
More copper foil
South Korean copper foil producer Solus Advanced Materials this week broke ground for a new copper foil plant in Canada's Quebec province as the company continues to strengthen its position in the global electric vehicle (EV) battery supply chain. Copper foil is a core material used in battery anodes. The new plant, which will be managed by the Volta Energy Solutions subsidiary, will be the company's first copper foil plant in North America. The facility is scheduled to be operating in 2026 with capacity for 63,000 tons of foil, enough for 2.5m EV battery packs. Production in the first year was expected to reach 25,000 tons. The company said it would invest CAD750m (US$550m) directly into the project, with a further CAD150m to be provided by the Canadian government in the form of soft loans.
Another Chinese Thai EV plant
Chinese state owned automaker Chery was expected to announce plans to build an electric vehicle (EV) plant in Thailand in the fourth quarter of 2023, according to local reports. Chery was preparing to apply to Thailand's Board of Investment (BoI) for investment incentives in the coming weeks to produce Omoda and Jaecoo branded EVs in the country, once it finalises plans with a local joint venture partner. The company was also waiting for the new Thai government's National EV Policy Committee to approve the country's EV 3.5 purchasing incentive programme which was expected to replace the current EV 3.0 which expires at the end of the year.
UK market soars
The new car market grew 24.4% in August with 85,657 new vehicles registered, according to the latest figures from the Society of Motor Manufacturers and Traders (SMMT). The UK market continues to benefit from improved availability as supply shortages caused by the global semiconductors crisis ease. Despite the improved performance, the UK car market still remains 7.5% below pre-pandemic levels (August 2019 sales were 92,573). The increase in August was fuelled by a surge in registrations by large fleets, rising 58.4% to 51,951 units, while business registrations grew 39.4% to 1,635 units. Conversely, private demand softened by 8.1%, compared with a supply-constrained 2022 market.
A year of Europe growth
Car registrations rose 17% in July, marking 12 consecutive months of positive year on year growth in Europe. "After just over a year of monthly decline – between July 2021 and July 2022 – the market has been on a positive trajectory since August 2022," JATO Dynamics said. In total, 1,018,403 new passenger cars were registered in July, compared to 873,825 in July 2022. The year to date (YTD) volume jumping from 6,460,730 units in 2022 to 7,581,537 in 2023 marked the highest result since the Covid-19 pandemic took hold. Different fuel types played a role in the number of registrations during the month. Although BEVs (battery electric vehicles) saw an increase of 62% in July, petrol cars continued to experience significant sales. Demand increased by 15% last month to 589,705 units, accounting for 58% of total cars sold in July.
Have a nice weekend.
Graeme Roberts, Deputy Editor, Just Auto