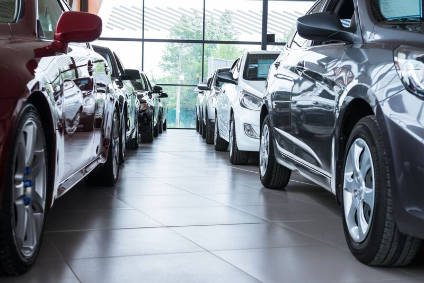 Preliminary data collated by GlobalData suggest that the global market in August suffered its worst month for sales since June 2020 when markets were first emerging from the COVID-19 induced sales disruption. Thus far, with data for all major markets bar China accounted for, the SAAR for August 2021 looks set to fall just over 78m units, a 6% month on month fall, or 6.6% year-on-year. Even though China sales results are not yet reported, GlobalData's model baked in a more than 8% fall for August. Indications thus far seem to suggest that was optimistic – with Honda, Nissan and Toyota all reporting falls in excess of that figure – suggesting that, if anything, global sales will be worse than provisionally suggested here. Even so, the market has too far to go to challenge June 2020's 75.1m as a recent low point. While all markets have reported the chip shortage as a major pinch point, the shortage had the most marked effect on the US market where sales fell 17.3% year on- ear to take SAAR to a level unseen since May 2020, which was the first month of recovery after COVID-19 lockdowns. August marked the third consecutive month US sales had been afflicted by the chip shortage draining dealer inventories and it's just four months since US sales were reaching new post-pandemic heights with a SAAR of 18.7m recorded. In West Europe, August's selling rate wasn't markedly below what had gone before; they continued to disappoint but it's more difficult to separate the effects of a moribund economic picture from inventory shortages. In Asia, outside of the China market, all markets there suffered disappointing sales. Both Japan and South Korea saw marginal year-on-year declines. In India, while there was an approximate 10% increase in sales the SAAR rate declined 9% month-on-month perhaps presaging the warning of several Indian OEMs in the month of a worsening chip crisis. In this vein, those looking for brighter times ahead are likely to be disappointed. After looking like the chip crisis peak may have passed in July and early August, this second week of September looks set to be worst of the crisis so far. According to GlobalData's tracking of the crisis vehicle assembly plant closures will amount to 62 weeks of closures covering 87 plants worldwide.
A great deal of automotive ESG (environmental, social and governmental) initiatives are currently focused on reducing the sector's greenhouse gas emissions by electrifying the vehicle fleet. While this will reduce direct exhaust pipe emissions, it only goes part of the way to reducing the auto industry's total greenhouse gas emissions. EVs may come with clean powertrains that don't burn fossil fuels, but they're likely to still be made from steel and aluminium products – the production of which is a significant contributor to the industry's total emissions. However, a new development by Swedish steelmaker SSAB in collaboration with ore producer LKAB and energy company Vattenfall, has led to what is claimed to be the world's first 'fossil-free steel' using its 'Hybrit' process. This aims to stop the use of fossil fuels in steelmaking in two different ways. Steel is made from iron that has been smelted from ore by removing oxygen. SSAB's approach eliminates the coal and coke from this process, using hydrogen instead to reduce oxygen content, enabling it to be processed into steel – producing water as an emission rather than CO2. That hydrogen is, itself, produced using electrolysis powered by renewable energy, removing the carbon emissions common to non-green hydrogen sources. The hydrogen also acts as an energy store to account for the fluctuating output of renewable energy sources. The second significant source of greenhouse gas emissions in steelmaking is in generating the power needed to heat the furnaces to thousands of degrees Celsius. Traditionally, blast furnaces powered by fossil fuels would be employed to make steel, using tremendous amounts of power and producing vast amounts of emissions in the process. SSAB has committed to replacing all the blast furnaces it operates with electric arc furnaces, which perform the same task but powered by renewable energy rather than fossil fuels. Volvo was confirmed by SSAB as the first customer to receive fossil-free steel for evaluation. SSAB claimed in June 2021 that it had already produced 100 tons of fossil-free steel in Sweden and was preparing to roll the process out to the rest of its production network in Northern Europe over the next two decades. Using the Hybrit method, SSAB believes that the total carbon dioxide emissions for the whole of Sweden could be reduced by 10% and Finland's by 7%.
Only a month after first half results, GM has doubled the number of units the semiconductor shortage will cost it in the second half. The automaker is now expecting less vehicle sales and production in the second half of 2021 than previously expected. The global chip shortage will cut GM's wholesale deliveries by about 200,000 vehicles in North America during the second half of the year compared with the 1.1m it delivered in the first half of the year, CFO Paul Jacobson said during an RBC Capital Markets conference, according to a CNBC.com report. That cut is double the 100,000 units that was expected when GM reported second-quarter earnings in August. Despite the increase, Jacobson said the company was maintaining its most recent guidance for 2021. "We're still going to deliver a year that's higher than what we originally thought coming into January," Jacobson was quoted as saying, adding much of the impact would occur in the third quarter. According to CNBC, Jacobson said the company expected 2022 to be a "more stable year" for the semiconductor supply chain even if it's "not back to completely unconstrained" levels.
Logistics UK has welcomed changes to the HGV driver testing process, designed to address the current lorry driver shortage in Britain. HGV driving tests will be overhauled, meaning drivers will only need to take one evaluation to drive both a rigid and articulated lorry, rather than having to take two separate ones (spaced 3 weeks apart). This will make around 50,000 more HGV driving tests available every year and mean drivers can gain licences and enter the industry more quickly. "With access to tests a key barrier to recruits wishing to join the occupation, the government's measures to speed up the process of qualifying as an HGV driver – including the removal of staged testing and allowing authorised private sector examiners to undertake parts of the examination – will increase testing capacity significantly and have a positive effect in the longer-term," said Logistics UK Policy director, Elizabeth de Jong. "However, the impact of today's measures is unlikely to make a significant difference on the driver shortage if they cannot be implemented in time for the industry's Christmas peak, with DVSA, DVLA and the wider training industry needing time to apply the changes and adapt their operations. Logistics UK had strongly voiced our concerns about the proposed abolition of the B+E driver category, as this could pose a risk to road safety. However, Logistics UK has been assured there will be a package of safety mitigation measures introduced; we will be working with government to ensure safety is prioritised."
Canada-based GaN Systems has announced the signing of a 'comprehensive capacity agreement' with BMW Group for GaN Systems' automotive-grade GaN power transistors, which it says can increase the efficiency and power density of critical applications in electric vehicles. GaN claims its power semiconductors are a key ingredient to achieve the small size, lightweight, and high efficiency required in the next generation of high-performance electric vehicles. Under the terms of the agreement, GaN Systems will provide capacity for multiple applications in series production. GaN maintains that guaranteed volumes by GaN Systems are a 'key building block for reliability in the supply chain for automotive players like BMW'. "Electric vehicles represent the future of transportation, and we are delighted to continue to support BMW with our design and production capacity," says Jim Witham, CEO of GaN Systems. "This multi-$100M agreement demonstrates BMW's commitment to innovation and sustainability." BMW's relationship with GaN Systems began more than four years ago when BMW's engineers found that small size, lightweight, low-cost onboard chargers, DC/DC converters, and traction inverters were enabled by GaN. This led to investment from BMW's venture capital firm, BMW I Ventures, to support and accelerate the automotive qualification of the GaN technology. "The close collaboration among GaN Systems and BMW's engineers has helped to solidify the technology for automotive series production, resulting in the most advanced GaN power transistors in the marketplace today," said Kasper Sage, managing partner BMW i Ventures. "As electric vehicles become more prominent, the demand for critical semiconductor components is only going to increase, thereby making strategic partnerships with suppliers like GaN Systems even more important."
How well do you
really

know your competitors?

Access the most comprehensive Company Profiles on the market, powered by GlobalData. Save hours of research. Gain competitive edge.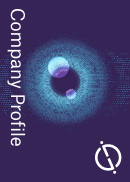 Company Profile – free sample
Thank you!
Your download email will arrive shortly
Not ready to buy yet? Download a free sample
We are confident about the unique quality of our Company Profiles. However, we want you to make the most beneficial decision for your business, so we offer a free sample that you can download by submitting the below form
By GlobalData
Electric car startup Faraday Future has announced the hiring of four new leadership members to its growing team. Harjeet Gill will join as Director of Safety, CAE (Computer-Aided Engineering), Homologation and Testing; Dr. Xinbao Gao joins as Senior Director, Energy Storage and Charging; Dr. Fan Wang will lead as Head of Software Engineering, ADAS and Self Driving; and Chuck Russell will lead Vehicle Quality. "We are very excited to welcome four new leaders to our team to help pave the way for innovation as we progress in building the FF 91," said Global CEO of Faraday Future Carsten Breitfeld. "We're continuing to add unique and innovative perspectives to our team as we work to revolutionize the industry." Harjeet Gill previously worked as Senior Manager for Lordstown Motors Corporation, worked in battery testing and autonomous occupant safety and testing for General Motors, and was a manager overseeing occupant safety, restraints and crash testing at Tesla. Xinbao Gao joins from Karma Automotive, Fan Wang served as the head of the Autonomous Driving Center in Vingroup and Chuck Russell joins from Cornerstone Technical Solutions. Faraday said all four of these new FF team members will be playing a key role in delivering the FF 91 on time.
Stellantis wants to see Citroen double the 15% of sales currently made in non-European countries. China isn't (yet) talked about in this regard, the emphasis being on the CC21 project for India and Brazil. The bew CC21 C3 looks decidedly different to P618, Europe's five-year old C3. The two-letters and two-numbers cypher for a forthcoming 3.98 m long crossover will give way to the perhaps confusing name of C3. The brand already has a small car called exactly that but the CC21 C3 is a different vehicle entirely. One C3 for Europe, another for India & Brazil. CC21 has the new-look front of the latest C4, plus roof bars, wheel-arch extensions and long-travel suspension with 180 mm of ground clearance. The last of these features is especially important for India, where some 40% of the country's 5.5m kilometres of roads are unsurfaced. Officially revealed on 16 September, the tall-small hatchback will be manufactured in Brazil at Stellantis' Porto Real plant. CK Birla, the OEM's partner for India, will also make the car at its Thiruvallur factory in Chennai. This, the former Hindustan Motors facility, is the same site which assembled Mitsubishi models.
Have a great weekend.
Graeme Roberts, Deputy Editor, Just Auto