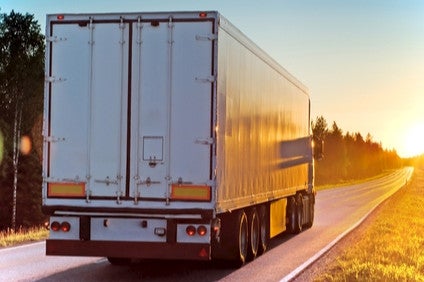 Logistics UK is pressing the British government to expand the terms of its National Skills Fund (NSF) – an initiative to help adults train into new careers – to include level 2 qualifications so workers can access funding to train as HGV drivers and other roles.
The call comes shortly after the body welcomed changes to the HGV driver testing process, designed to address the current lorry driver shortage in Britain.
HGV driving tests will be overhauled, meaning drivers will only need to take one evaluation to drive both a rigid and articulated lorry, rather than having to take two separate ones (spaced 3 weeks apart).
"Logistics UK is urging the government to open up its National Skills Fund to include level 2 qualifications and to be more flexible in its rules to enable British workers to access funding to train into vital logistics roles," said Logistics UK Public Policy manager, Alexandra Herdman.
The association notes the UK is suffering from a severe shortage of logistics workers and expanding the qualifications available would help to overcome some of the disruption to supply chains.
"Currently, the scheme only offers support for adults wanting to gain a level 3 qualification [equivalent to A Levels], but many of the roles the UK needs desperately, including HGV drivers, are level 2," added Herdman.
"While there is no one single level 2 HGV driver qualification, the government should fund elements of the driver training through the NSF. Logistics UK is asking government to make this change to help meet the demand for qualified HGV drivers. Recruiting, testing and training thousands of new logistics workers is vital to protect supply chains and ensure our supermarkets and other shops are filled with the goods the nation needs.
"Logistics UK is also urging the government to include the Level 3 Certificate of Professional Competence in Road Haulage in the Fund; this qualification is required of all Transport Managers – who play a critical role in logistics operations – and are another role that the industry needs to attract new workers to."
Logistics UK represents more than 7m people directly employed in the making, selling and moving of goods.