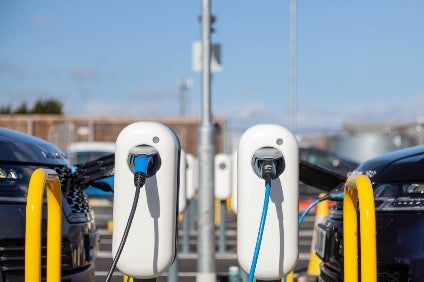 The first of a pair of features which break down the next generations of many Toyota models was published last week and was a 'top read'. After looking at EVs, MPVs/Minivans and Crossovers/SUVs, the spotlight this week was on cars and pick-ups.
The race is on to establish the UK's first battery gigafactory. Gigafactories are seen as critical parts of the EV supply chain and enable the mass manufacture of batteries at a scale that brings the price of EVs closer to parity with ICE-engined vehicles and, thus, promotes growth in the EV market.
The really big announcement this week was a poorly kept secret broken by the Financial Times on Monday: the UK government was planning to bring forward a ban on the sale of new internal combustion engine cars from 2040 to 2030. The move would come as part of a range of green initiatives designed to boost the UK's path to being a net zero carbon emissions economy by 2050. Earlier this year, the UK government said it would consider bringing forward the 2040 deadline to 2035 – subject to consultation – but now apparently wants to go further. The FT reported the 2035 date could be retained for the end to sale of electric hybrids that retain an ICE role in their powertrains. The newspaper also noted that the government was keen to wave its green credentials ahead of hosting the UN COP26 international climate summit in Glasgow in November next year.
The FT had it right: the government duly confirmed its intention to ban the sale of new petrol and diesel cars and vans in 2030. The UK prime minister Boris Johnson set out the plan as part of a 10-point green vision. The government would establish a 'Task Force Net Zero' committed to reaching a net zero contribution to climate change target for the UK by 2050. Following 'extensive consultation with car manufacturers and sellers', Johnson confirmed the UK would end the sale of new petrol and diesel cars and vans by 2030, 10 years earlier than previously planned. And there was a concession to the industry on hybrids. "We will allow the sale of hybrid cars and vans that can drive a significant distance with no carbon coming out of the tailpipe until 2035," the government's statement said. Also, as part of the electric vehicle push, some GBP1.3bn would be spent to accelerate the rollout of charge points for electric vehicles in homes, streets and on motorways across England. There will also be GBP582m made available in grants for those buying ultra low emission vehicles and almost GBP500m spent in the next four years for the development and mass-scale production of electric vehicle batteries (the UK gigafactory).
Meanwhile, Germany will extend grants for electric vehicle purchases until 2025 as part of a package of measures designed to support its auto industry and ease the transition to an electrified future. Germany will also expand its national battery charging network. The government will also offer incentives to replace aging trucks and help component makers invest in new advanced technologies. Germany's automotive industry is at the heart of its export-oriented, engineering and manufacturing based economy. German industrial leaders are nervous about the scale of the transition ahead and Chancellor Merkel has consulted auto industry executives on long-term support measures, as the industry also faces the challenges brought by the COVID-19 pandemic.
The German government, while proving more directly generous to the automotive sector, stopped short of banning the sale of all diesel and petrol cars by 2030 as the UK government had just announced. The two approaches highlight the contrasting approaches of the two countries as the industry moves towards the total electrification of fleets.
Ford CEO Jim Farley has said the automaker was "absolutely" interested in following Tesla and General Motors into producing its own batteries for electric vehicles. Those comments were a reversal from former CEO Jim Hackett who told investors in July Ford saw "no advantage" in producing EV batteries. Farley reportedly said Ford was evaluating producing EV batteries but had made no final plans. Such production could be a way to offset expected factory job losses as EVs require fewer workers to produce.
Is the Volkswagen Group planning to take the radical step of turning the next generation VW Touareg and Audi Q7 into EVs? Might there also be electric Skoda and Seat (or Cupra) SUVs positioned above the Kodiaq and Tarraco successors?
Daimler plans to increase heavy duty truck production capacity in China together with its local joint venture partner Beiqi Foton Motor, according to local reports. The automaker reportedly is planning a CNY2.75bn (US$418m) investment to revamp existing manufacturing operations at its Beijing Foton Daimler Automotive joint venture in Beijing and to add a new production line with a capacity of 50,000 heavy trucks, including the Mercedes-Benz Actros. The joint venture was established in 2009 with Daimler providing product and manufacturing technology for diesel engines and medium- and heavy-duty trucks including the Foton Auman range. Mercedes brand trucks sold in China are still imported and are priced significantly higher than locally made Auman models.
Fisker and Magna International say they have completed the Preliminary Product Specification (PPS) gateway, a key engineering and purchasing milestone for the Fisker Ocean SUV. They maintain the milestone confirms preliminary specifications and targeted performance on key components and subsystems, as well as timing for all subsequent gateways through to the planned start of production in Q4, 2022. The Fisker Ocean will initially be manufactured exclusively by Magna in Europe, where it currently produces several high-quality vehicles on behalf of global brands. Fisker and Magna have agreed to work together to continue to develop new technologies that will accelerate innovation across multiple automotive systems and architectures for Fisker vehicles.
And we weren't done with electrification just yet.
General Motors chairman and CEO Mary Barra revealed the automaker would offer 30 all electric models globally by mid decade. Forty percent of the company's US market models entries will be battery electric vehicles (BEVs) by the end of 2025. Barra also announced an increase in financial commitment to EVs and AVs to US$27bn by the end 2025 – up from the $20bn planned before the onset of the COVID-19 pandemic.
BMW Group said it was speeding up the shift towards electromobility and strengthening its global network for production of electrified vehicles.
The company is spending EUR400m on a new vehicle assembly hall at its main plant in Munich and concentrating European production of internal combustion engines at Steyr (Austria) and Hams Hall (England) locations.
A new joint venture between their parent companies will see Mercedes-Benz and Volvo Cars sharing hybrid powertrains. Daimler and Geely Holding just today announced plans to "collaborate on developing highly efficient powertrain systems for next generation hybrid vehicle applications". The cooperation is expected to see the pair work together on hybrid powertrains to "enhance their global competitiveness and create true economies of scale". Areas of potential cooperation include engineering, sourcing, 'industrialisation' and efficiency measures.
Have a nice weekend.
Graeme Roberts, Deputy Editor, just-auto.com