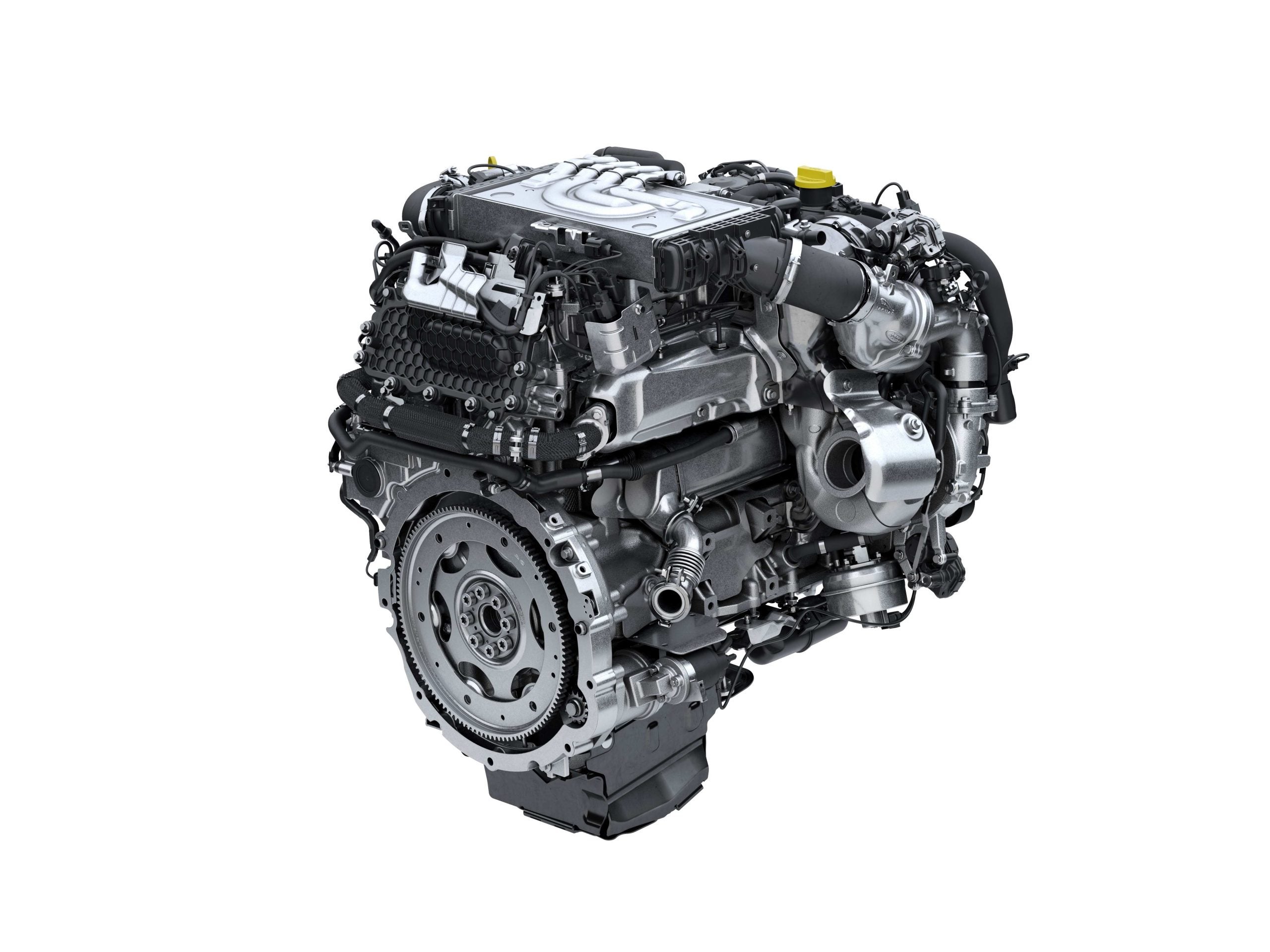 GlobalData analysis shows diesel continues to be on the decline in Europe. The figure for diesel share of new car sales in the West Europe region in June, with just two small markets left to report at the time of writing this week, was 15.3% with the YTD figure at 15.2% and we wouldn't expect these figures to be revised by much, if at all. May's result is confirmed at 16.7%, which is a very slight revision from the figure we gave a month ago. France stands out as the market with the most significant YoY diesel volume fall in June while Germany, despite losing 1pp of diesel share in June compared to a year earlier, actually saw diesel sales rise by more than 10k units in the month. But overall, the regional June diesel car market was 10k units smaller than a year earlier with share of new car sales in the region at just over 4pp lower than in June 2022. Hybridisation of diesel in Germany reached 30% a few months ago and seems to be stable at this level at the moment. The type is almost all 48V mild hybrid with some OEMs offering only this technology on their current diesel range (Volvo for instance). Germany's non-hybrid diesel share, as reported by the KBA, in June was 16.7% but including hybrids brings this up to 23.9% which is the figure we use in our analysis.
The week's tweets
Notwithstanding owner Elon Musk's decision to rebrand Twitter as X (huh?), each week, JustAuto journalists select top tweets that summarise the social media buzz in our sector, underpinned by GlobalData's analytics. These social media signals help us understand brand sentiments and the themes driving conversations on social platforms. This new, thematic coverage is driven by our underlying Disruptor data which tracks all major deals, patents, company filings, hiring patterns and social media buzz across our sectors. Well worth a look.
Lotus EVs
The recent Goodwood Festival of Speed in the UK saw Lotus celebrating its 75th anniversary. The revered Geely-owned sports car brand did so in style. Having one of the largest stands at the event, Lotus lovers were able to get close to the latest models, while learning more about them with in-house expert representatives. The stand showcased the world debut of the four-cylinder Lotus Emira – the most powerful four-cylinder Lotus sports car ever – which joined the all-electric SUV, the Eletre, alongside the Evija, an all-electric hypercar. Frankie Youd spoke to Ben Payne, chief creative officer, and Simon Lane, director, Lotus Advanced Performance, to discuss the models showcased at the event as well as the electric future of the Lotus brand.
ASEAN sales
How well do you really know your competitors?
Access the most comprehensive Company Profiles on the market, powered by GlobalData. Save hours of research. Gain competitive edge.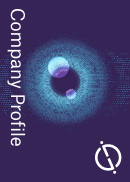 Company Profile – free sample
Thank you!
Your download email will arrive shortly
Not ready to buy yet? Download a free sample
We are confident about the unique quality of our Company Profiles. However, we want you to make the most beneficial decision for your business, so we offer a free sample that you can download by submitting the below form
By GlobalData
ASEAN Light Vehicle (LV) sales increased by 14% YoY in May 2023 after the market saw a decline in March (-2% YoY) and April (-18% YoY). As such, ASEAN YTD sales turned from a declining of 2% YoY in January – April to the positive territory at 1% YoY in January – May. Briefly, the improvements were largely driven by positive sales growth in Indonesia, Malaysia and Philippines. In contrast, Vietnam LV sales remain weak while the Thai LV market was virtually flat. The Vietnam market dropped by 47% YoY in May and 35% YoY in January – May. The declining sales performance was due to a) a high-base effect, as 2022 sales were inflated by the temporary registration fee reduction that ended in May 2022, b) higher financing costs and tightened credit conditions and c) the export and manufacturing sectors have decelerated sharply. In order to support the local industry, government announced the re-introduction of the temporary registration fee reduction (by 50%) from July – December 2023. This led us to increase 2023 sales outlook but lower 2024 sales outlook due to the pull ahead effect. Thus, Vietnam's LV market is now forecast at 439k units in 2023 and 457k units in 2024.
Results are in
It's results season again, tra-la. Hyundai said it was targeting revenue growth of 15% this year after releasing buoyant financial results for the second quarter, including an 8.5% rise in global sales to 1,059,713 vehicles and an operating margin of 10%. The automaker reported a 17.4% year on year revenue increase to KRW42.25trn in the second quarter while operating profit rose 42% to KRW4.24trn and margin was 10%. Net profit rose 8.5% to KRW3.35trn. South Korea sales rose 12.7% to 205,503 vehicles while export sales were up 7.6% at 854,210 units. Worldwide sales of electric vehicles (EVs) increased 47% to 78,000 units.
Me too
Cue sibling Kia which raised full year 2023 sales and earnings forecasts after reporting strong results for the second quarter including a 10% increase in sales worldwide to 807,772 vehicles and a 20% revenue rise to KRW26.2trn (US$20.5bn). Operating profit rose 52% to KRW3.4trn while operating margin rose to an industry-beating 13% from 10% a year earlier due to higher average sales prices, improved product mix and favourable exchange rates. Net profit increased 50% to KRW2.82trn.
Magna chip factory
Onsemi will supply EliteSiC chips to Magna which will install them in eDrive systems. Magna said the semiconductors would be used to improve cooling performance and boost acceleration as well as shortening charging time. EVs "could" also have a longer range. The Tier 1 supplier said the silicon carbide (SiC) technology coupled with Onsemi ability to rapidly increase output as needed would streamline its supply chain.
Bolt bounds back
GM axing its popular Bolt small EV seemed an odd decision but fear not. CEO Mary Barra announced a new one is coming with the automaker's own Ultium batteries. GM said last April it would stop making the Bolt which was recalled several times due to concerns over battery fires.
Healthy H1
EVs haven't burnt Stellantis fingers as the multibrand automaker claimed to lead vehicle unit sales in France, Italy and Portugal, for both June and 2023 to date (YTD). It also claimed to be EV leader in France, Italy and Spain with the Peugeot e-208 and Fiat 500 Electric at the top of their segments in EU30 markets. The Netherlands based company also said it led the PHEV market in France, Italy, and Spain with the Jeep Compass 4xe the best selling PHEV in Italy. On top of that, the automaker said it was "undisputed leader" in commercial vehicles for the EU30, Belgium and Luxembourg (Belux), France, Italy, Poland, Portugal, Spain, and the Netherlands, and the leading OEM in the electric CV market across the region.
Bentley results flat
Volkswagen Group owned Bentley Motors posted first half operating profit of €390 million, slightly down on the same period last year but running at a high level, along with sales revenue. Revenue decreased slightly in H1 2023, posting €1.681 billion against a 2022 figure of €1.707 billion, Bentley said the results were underpinned by significant interest in Mulliner personalisation, derivatives and optional uptakes. Return on sales was 23.2 per cent for the first six months of 2023 (23.3 per cent in same period last year).
UK still on the up
UK car production rose 11.7% in the first half of the year to 450,168 units with June – up 16.2% – the fifth consecutive month of growth, according to the latest figures published today by the Society of Motor Manufacturers and Traders (SMMT). The performance represented the best first half since 2021 as manufacturers were increasingly able to manage global supply chain challenges – notably the shortage of semiconductors – that had constrained production since the pandemic. The news comes a week after the announcement of the development of a massive new gigafactory for the UK, helping anchor EV production for one of Britain's biggest car makers.
But China stumbles
Chinese automakers struggled to gain pace against western competition, Tesla remained the top EV brand and new car registrations in 28 European countries rose 17.1% year on year in the first half of 2023. H1 2023 saw the most EU28 registrations since the Covid-19 pandemic at 6.56m units. This was an increase of 976,000 units compared to H1 2022 and 80,000 units from H1 2021. But 2023 results so far were not as high as those in H1 2019 and 2018, with 1.86m and 2.13m more units registered respectively in those years.
Audi buying in EV tech
Each week, Just Auto editors select a deal that illustrates the themes driving change in our sector. The deal may not always be the largest in value, or the highest profile. But we select it because of what it tells us about where the leading companies are focusing their efforts, and why. We pick apart the deal itself, and the industry theme behind it. This new, thematic deal coverage is driven by our underlying Disruptor data which tracks all major deals, patents, company filings, hiring patterns and social media buzz across our sectors. Is VW Group unit Audi set to work closely with SAIC on EV projects in China? It looks like it. According to GlobalData's deals database, details of any potential cooperation are still a little vague. However, Audi has been looking to buy-in EV tech and work more closely with Chinese partners, including XPeng and SAIC. Audi is already a JV partner with SAIC, so it's a logical choice for closer collaboration in the future.
VW EV stake
Volkswagen said it had agreed to pay US$700m for a 5% stake in electric vehicle (EV) startup XPeng and added the two companies would jointly develop two EVs to be sold as VW models in China by 2026. The VW group has a significant presence in China's conventional ICE vehicle market through JVs with SAIC and FAW but has struggled to keep up with the fast growing EV segment which expanded 36% to 2.1m units in the first five months of 2023 and took 20% of total vehicle sales. VW EV sales in China through its two main JVs fell 19% to 48,000 units in the first half. Its total sales fell 2% to 982,000 units in a market which expanded 9% to 13.12m units.
Seven charge together
BMW, General Motors, Honda, Hyundai, Kia, Mercedes-Benz and Stellantis have announced a joint venture (JV) charging network for North America. Reuters said the new company was formed "in a challenge to Tesla and a bid to take advantage of Biden administration subsidies". The project will develop a network with 30,000 high speed chargers accessible to all battery powered EVs using Combined Charging System (CCS) or North American Charging Standard (NACS) plugs.
Or swappa battery
Fuso has announced a joint venture with Ample to work on battery swapping for the electric eCanter light truck. Traditional charging in Japan can take up to 10 hours using AC or a few hours with DC but this system can swap batteries at a dedicated facility in five minutes.
Soaring Stellantis
Stellantis has reported first half revenues up 12% year on year to EUR98.4bn due to higher unit sales. Adjusted operating income rose 11% to EUR14.1bn for a 14.4% margin. Net profit was up 37% to EUR10.9bn. BEV and LEV rose 24% to 169,000 units and 28% to 315,000 respectively.
HMG wields an axe
Hyundai and Kia plan to completely cease production of diesel light duty trucks by the end of 2023 as part of their shift towards more environment friendly fuels. According to local reports, the automakers wrote to domestic dealers this month to say that, from December, diesel versions of the Hyundai Porter and Kia Bongo trucks would no longer be available. Model lines powered by a new 2.5-litre turbocharged liquefied petroleum gas (LPG) engine would be offered instead.
Toyota, too
Toyota's main Chinese joint venture has laid off around 1,000 workers due to weak local sales, according to local reports citing a statement from the company. State owned Guangzhou Automobile, known as GAC Group, earlier this month reported sales at the GAC Toyota joint venture fell 10% to 453,000 units in the first half of 2023, with the company's weak electric vehicle (EV) line blamed mostly for its weak performance. In contrast, overall Chinese vehicle H1 sales rose 9% to 13.12m units in the six month period, driven mainly by strong demand growth for electric and hybrid vehicles.
Happier days at JLR
Tata-owned Jaguar Land Rover said first fiscal quarter revenue rose 57% year on year to GBP6.9bn. Wholesale volume rose 30% to 93,253 vehicles. Profit before tax and exceptional items was GBP435m, up from a loss a year ago. EBIT margin was 8.6%, up from negative in Q1 2022. Profit after tax was GBP323m, again up from a year-ago loss.
Have a nice weekend.
Graeme Roberts, Deputy Editor, Just Auto