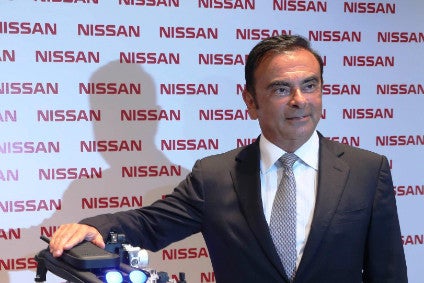 Companies are not just about the clinical science of conducting business and maximising returns for stakeholders. There are other elements in these sometimes complex social organisations. For instance, they come with cultures that fashion the way they behave and function. People inside them, the workforce and management structures, will have a culture and way of working that is defined and informed by a long history of shared endeavour and emotional connections. The local context – regional and national – is also often highly relevant, even an industry that is so global in outlook, such as automotive. Think about it. The economic activity at a Fiat plant in Naples may look on the surface like that taking place at a Chrysler plant in Michigan, but the people and attitudes can be very different. People are not robots. The human element is constantly at work; extended families can take many forms. And when companies come together, in mergers or acquisitions driven by business and economic factors, there can be friction or conflict between these different corporate cultures.
DaimlerChrysler stands out as something of a case study in terms of human pushback. The fault lines in the merged company straddled much of the new corporation's functional departments. Even the respective Chrysler and Mercedes engineers acted in a manner that was protective and defensive of past structures and what they represented, rather than embracing a truly collaborative approach with new colleagues. Things were sensitive. Looking back, a certain Jurgen Schrempp aggravated things in widely reported media interviews that eventually undermined the whole project. It wasn't always exactly what he said, but the tone of it and perceptions being reinforced, ill-founded or not.
"The Renault-Nissan Alliance though, seemed to succeed precisely because it didn't force a deeper union such as a merger or takeover."
The Renault -Nissan Alliance though, seemed to succeed precisely because it didn't force a deeper union such as a merger or takeover. There was room for the two companies to maintain their independence and also reap substantial low-hanging benefits from cooperating in parts procurement and elements of shared technology. Carlos Ghosn was obviously a key figure and enabler from the start. He saw the opportunity when Renault bailed out a virtually bankrupt Nissan in 1999 and the Alliance was born. The sceptics were confounded: French and Japanese corporate cultures were successfully coming together (but remember, Renault was the Alliance driver, from the get-go). Japan, it seemed, would be forever grateful to the international businessman with the vision to help one of its major corporations back on to its feet. And maybe it is.
There you have it, then. A corporate success story par excellence. In an industry where scale is vital, the combined group produces over 10m units a year and is heading for 14m by 2022. Not only that, but it is forging a competitive lead in expensive electric vehicle technology (it is well up the tech development curve) that puts it in a very good position for the industry's transition to a more electric future over the next decade. There are billions of euros in Alliance synergies – and rising – every year that help boost both Renault and Nissan's bottom lines. Mitsubishi's initial integration to the Alliance appears to be proceeding well. What's not to like?
The late Sergio Marchionne seemed to look enviously on as he tried to construct something similar at FCA, but never quite managed it. The mercurial Carlos Ghosn was a constant and reassuring presence at the top, with a punishing schedule of global shuttling to keep the respective businesses running and maintain the high-level interfaces that kept the Alliance operating as smoothly as it could. Some have said he was the glue that bound the whole thing together. He certainly put the hours in, much of it in the air.
The flip-side of having such a big and towering presence at the top though, is the sometimes uncomfortable question of succession (or as one of my colleagues likes to say when questions of personnel indispensability arise, the [falling under a] 'bus factor'). They would always be big shoes to fill and Ghosn clearly likes his job(s), would be naturally inclined to cling on. Carlos Tavares was one who felt frustrated by the situation and left. In recent years, Ghosn has acknowledged that he would have to give up some of his responsibilities (even he is subject to the ageing process), but never seemed to be in a hurry to.
And then there was the unanswered question of where the Alliance is heading strategically. How can it deliver yet more efficiencies and even higher returns on investment in the long-run? Does it get still deeper or go for breadth (Mitsubishi Motors and AvtoVAZ have been added)? Indeed, the question could be asked as to the degree of trade-off between those two strategic goals. The management has to be focused on delivering to a strategic plan – is it rolling out Renault-Nissan synergy and procurement basics 101 to new companies or is it still more rationalisation and corporate sculpting between Renault and Nissan?
The automotive industry, remember, is facing unprecedented challenges ahead – CASE (connectivity, autonomous, sharing, electric). It can quite reasonably be argued that the Alliance structure has to develop further to meet these challenges, or at least that it cannot stand still. In a structure governed ultimately by cross-shareholdings, Renault owns 43% of Nissan and Nissan owns just 15% of Renault (which also still has the French government as an influential shareholder). Renault, some argue, has the upper hand – Nissan's 15% stake comes with no voting rights in Renault – and would be the driving partner behind plans for an eventual full merger. Nissan, some say, is in a strong cash position and Nissan managers also feared being bled dry by a weaker Renault. Recent reports suggest that a long speculated merger plan was indeed being hatched, with Carlos Ghosn as its architect. Such a development, some might think, could permanently reinforce a power balance that favours Renault over Nissan. Arguments over who runs what, where the technological leadership really lies and in what areas, investments and plant-model mixes – between Renault and Nissan – as the Alliance and the two companies themselves address the big industry challenges ahead, may have been magnified lately.
The tone from Yokohama this week does seem to support the view that underlying tensions have indeed grown between Renault and Nissan. Nissan CEO Hiroto Saikawa was appointed by Ghosn, but the relationship between the two now looks strained, to say the least. Nissan hasn't been performing too well lately, especially in North America where it has been losing share and reining in incentives. The testing scandal in Japan was not good news either. If Ghosn was unhappy with Nissan's performance and said so, that may well have aggravated tensions on the Nissan side.
"Crucially, Ghosn is still in the Renault CEO post. Whatever the truth in the allegations of financial misconduct in Japan, Renault is being cautious and careful."
The reaction in Paris has certainly been relatively restrained this week. There was no immediate sacking and Renault's board took its time to consider next steps. After a French government minister publicly questioned whether Ghosn could continue as CEO of Renault, the company put an interim solution for its running in place. Crucially, Ghosn is still in post. Whatever the truth in the allegations of financial misconduct in Japan, Renault is being cautious and careful.
Where does this leave the Alliance? Nobody knows. This week's developments have been something of a bombshell and we will have to see how it plays out in terms of the charges against Ghosn and what they ultimately mean. He must have a case for the defence, which we have not heard.
Is this a straightforward case of corporate greed, an executive letting hubris run rampant and being loose with company resources? It could be, but I am surprised if that is the full and simple explanation, just on what I know of Ghosn (admittedly, based on his business persona). Secondly, there could (I am just saying 'could') be some underlying politics influencing events and their momentum, given some tensions between the two companies. This week, Nissan seemed to be foot down on the accelerator pedal to have Ghosn charged and out, which just seemed a bit odd. Renault appeared to say, whoa, slow down a bit.
Let's not forget though, that there is a very compelling business case for the Alliance between Renault and Nissan. That industrial logic has not disappeared. A full merger is almost certainly off the agenda now, but out of the wreckage, Renault and Nissan can still work together successfully. Indeed, undoing their many industrial collaborations would be a costly and difficult exercise. If the Alliance continues, it will need new champions inside Renault and Nissan. Right now though, Carlos Ghosn's immediate future is a more pressing concern for both companies.
More: Ghosn charges create turmoil in Renault-Nissan-Mitsubishi Alliance