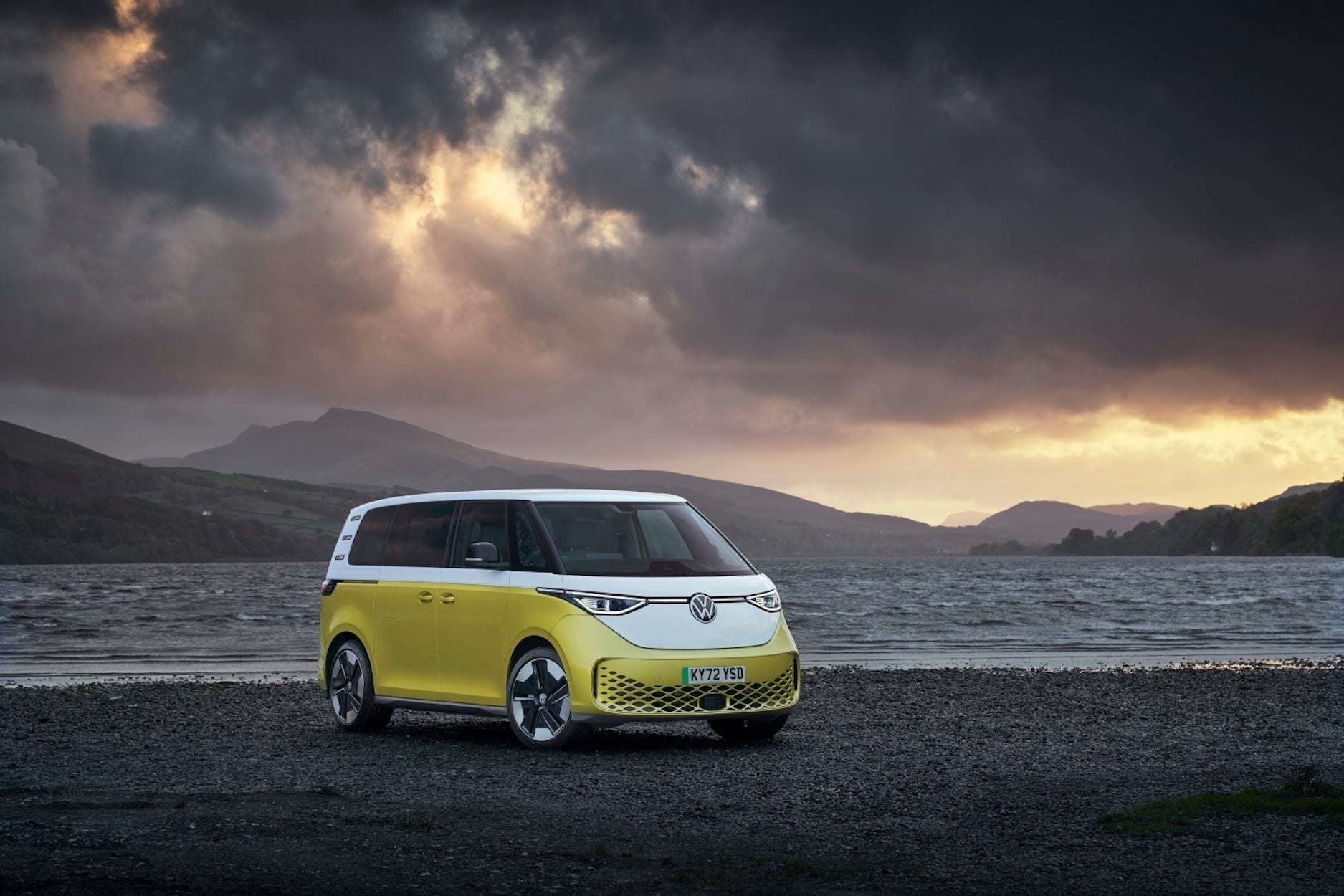 Owning an old car with a burbly V8 means I am often late. Stop to buy petrol or park on the street and people wander over to chat. But recently I learned that my fire engine red SD1 Vitesse would be almost invisible next to an ID.Buzz.
Travelling in a tried-out kombi
Never have so many people approached me as I alighted from a car. And here's an odd thing: every admirer during a week of temporary ownership believed the Buzz to be a camper, using that word to describe it.
No-petro, lots of retro
I too adore how it looks. And the interior is arguably even better than all that future-meets-past exterior design. Here finally is an EV where the design and engineering teams paused to think about making something beautiful and practical before reinventing a vehicle's proportions.
The Buzz has the high floor typical of skateboard-style EVs. Yet you don't notice it. Why? Because some enlightened visionary must have decided that this would not be a disadvantage. Raising the roof somehow doesn't make the thing look anything other than perfectly proportioned. It's the opposite of a lozenge-shaped electric blandmobile.
How well do you
really

know your competitors?

Access the most comprehensive Company Profiles on the market, powered by GlobalData. Save hours of research. Gain competitive edge.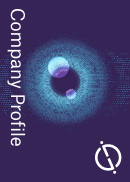 Company Profile – free sample
Thank you!
Your download email will arrive shortly
Not ready to buy yet? Download a free sample
We are confident about the unique quality of our Company Profiles. However, we want you to make the most beneficial decision for your business, so we offer a free sample that you can download by submitting the below form
By GlobalData
Long haul
Perhaps from the side, it could be longer. Indeed the van version would look better that way. Which makes me more excited about seeing the three-row model. This will be revealed on 2 June by Volkswagen of America: the LWB will be the only Buzz headed the USA's way, starting in 2024.
A friend who is almost as lanky as the VW is wide (more on that shortly) professed himself thrilled by the available space for legs and torso. Yes, he had to dip his head to see out from the rear bench but accepts that as normal.
Up front, space for even six foot five Ben is vast and the windscreen is way away: it's like being seated in the New Beetle from a quarter of a century ago.
High…Pricing
The sheer width of the thing could be a problem for many buyers though; even more so than the breathtaking pricing (the optioned-up press tester was >GBP70,000). Volkswagen is aware of the first of those issues, with a sticker in the driver's line of sight noting not only girth but height.
Once you get used to the proportions, it's all OK. Fact is, the ID.Buzz is only 12 mm longer than a Tiguan Allspace, at just 4,712 mm. Width is 1,985 but close to 2.2 m with mirrors.
Frustrating faults
One of the few changes needed (for once I'll try not to mention interfering-steering when writing about a VW…oops I failed) is a tweak to the mirror control. It's in exactly the right spot on the driver's door. Trouble is, the supplier has been made to cram it into a small module with some awful doors lock-unlock buttons. These controls are slow, vague and slippery. When you need a quick fold to avoid a mirror being bashed by a too-close passing car, spinning the floppy dial does nothing for a few seconds.
I also wouldn't be thrilled to discover that the same OEM gives Škoda Fabia drivers two simple steering wheel buttons to quickly deactivate Lane Assist. So why when the VW costs almost three times as much must you stab at a screen to achieve the same thing? This being a Volkswagen Group vehicle, a reset is necessary after every start-up. Sigh.
Electric VWs: there's also lots of good stuff
These little annoyances can be a pain but there are so very many pleasurable things about the ID.Buzz. Having to wait for a touchscreen's software to warm up is probably something you become used to. There are at least lots of things you can customise, including some soft lighting options which make the cabin even more appealing.
The vehicle's height and width are quite the contrast to what is a tiny gauge cluster. Even though it's digital, sunlight doesn't obscure it and when you adjust the steering wheel, this little pod moves too. Attached to the side is a twist-action control to choose D, B or N, with P a press on the end of this stalk. Your left hand operates wipers and headlight flash.
Back to the world of all those admirers. Having explained that this isn't a campervan and yes, it does cost a lot of money, the next question can be answered thus: "about 220 miles". The digital read-out insists a full charge equals 259 miles but in normal driving it doesn't.
Buzz word
None of the Buzz's fans understood the name. The eye dee full stop bit was just as unfathomable to them. But as I have noted before, people have bought millions of cars called 'Golf' and 'Polo' for about half a century.
Volkswagen gives this MPV huge logos at either end and white-painted lettering for the model name. There are also three subtle-retro stripes on the rear-most pillars. These are pretend intakes for the non-existent air-cooled engine. And incidentally, no-one asked me where the e-motor was positioned. Nor did everybody assume that the Buzz is electric, which is interesting (personally, I'd love if it this model was offered as a diesel).
Will there be an official camper?
As for the campervan thing, you can fold the back seat oh-so-easily and the press vehicle had a sturdy shelf in the luggage bay. Sling in your own mattress and hey presto, instant home-made ID. Buzz California. OK, there's no sink and other such stuff but you can certainly create a spacious bedroom. Remove the clip-in console between the front seats and it's an easy walk to the front of the bus too.
An official Cali is coming but not until 2025, says Carsten Instra, the boss of Volkswagen Nutzfahrzeuge. Yes indeed, the Buzz is a product of the Commercial Vehicles division and manufactured in that subsidiary's Hannover-Stöcken plant. This is the only factory – retooled for these MEB architecture models – which produces the ID.Buzz and ID.Buzz Cargo.
Mass movement
Let's return for a second to that 210-220 real world range number. Heftiness is the issue, and that's probably why the California is a couple of years away: VW will likely be awaiting better battery chemistry for what will be a three-tonnes-at-least vehicle. It's the same problem that all OEMs struggle with, the best example being the Hummer EV's 1,268 kg cells-pack. A Honda Civic weighs less.
I'm not going to single out Volkswagen for engineering overly-heavy electric vehicles but it is a problem (GM's 4,100 kg/9,000-plus lb electric pick-up being the extreme proof).
In the Buzz you can find a few attempts to save kilos here and there, such as missing motors. There are none to open and close the side doors, nor do they exist for lowering and lifting their panes: those windows are bonded-in. That will be an issue in hot countries but at least there is no glass roof.
The tailgate – which has an integrated wash-wipe system (well done, VW) is big, opens to bumper level and does have electric assistance, while the boot's capacity is 1,171 litres and handily shaped. Meanwhile, at the other end, pulling on what is a flimsy bonnet release unlocks a small panel for topping up the washer bottle.
Dynamics
The only other thing to mention is the driving experience. The 150 kW (204 PS) and 310 Nm motor does an OK job of pushing 2,502 kg plus occupant(s) and gear. It takes 10.2 seconds to hit 62 mph and top speed is only 90 mph. The trick is to go with those numbers, take things at a pleasurable pace, preserve range and enjoy the lovely-soft ride.
EVs tend to have tall and relatively narrow tyres and the Buzz's are just like that. Road-holding is nonetheless very good plus being a rear-driven vehicle, slippery surfaces present none of the challenges they can do in a (front-wheel drive) VW T7. And on this topic, I found the emergency braking performance to be outstanding.
For now, AWD isn't offered. That and/or a second motor will be something those thinking of trading-in their Teslas will be wondering about. Soon, we should be hearing about such a variant: the two-motor GTX is expected to have 250 kW (340 PS).
Sum-up
So then, is the ID.Buzz the bee's knees? Well, it has a few bumbling bad points – as does almost every other EV. Overall, for those who love the attention and smiles it attracts, Volkswagen's new MPV is a keeper.
The ID.Buzz SWB 77 kWh (net) Pro 204 PS 1-speed automatic is priced from GBP52,370 or GBP63,715 OTR including VAT. DC charging is at up to 170 kW. The battery warranty is eight years/100,000 miles. The test vehicle's Candy White & Lime Yellow paint is an additional GBP1,800.