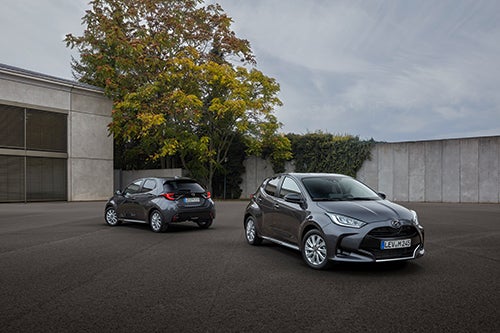 Toyota Motor Europe's French plant will supply Mazda Motor Europe with a rebadged variant of the Yaris hybrid which will be sold as the Mazda 2 hybrid from spring 2022.
The two companies share a few models in North America.
The Yaris based 2 will have an I3 1.5-litre petrol engine with Toyota's hybrid powertrain.
The two automakers agreed a business alliance in 2015 and have since been collaborating in various fields, including advanced technology, a joint venture plant in North America and sales finance.
Twenty years ago, Mazda Europe sold a rebadged UK built Ford Fiesta as the 121, a predecessor of the 2.
Toyota Europe's UK plant supplies Suzuki Motor Europe with rebadged versions of the Corolla while a rebadged RAV4 comes from Japan.