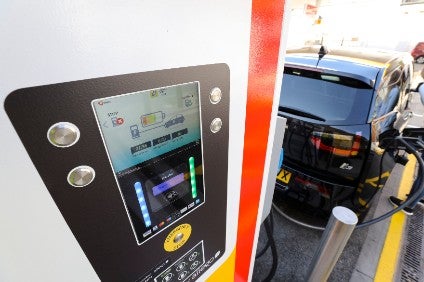 Anglo-Dutch oil giant Royal Dutch Shell said it aims to build the largest private electric vehicle (EV) recharging network in Singapore and Malaysia by 2025.
The company began to roll out its "high-performance charging network" in the region last week in partnership with Porsche Asia Pacific, starting with 180KW charging points to be built at a Shell station in Singapore's Tangkak district.
Seow Lee Ming, head of mobility at Shell Malaysia and Singapore, said a further 12 charging stations are to be installed at six Shell stations along Malaysia's North-South highway, with more planned in commercial establishments and shopping malls across the two countries.
While EV sales in these countries are still negligible, volume is expected to rise sharply in the next few years, particularly in Singapore.
Seow said this would be the Group's first cross-border EV recharging network in the region, adding "ultimately we would like to make our customers' cross-border journeys in south-east Asia more reliable", adding that the company aims to enable a "seamless drive from Singapore through Malaysia to Thailand later this year".
She added: "This infrastructure will help all EV customers reduce charging time and book and pay via an integrated platform."
See also: Shell has opened its first EV charging hub in the UK