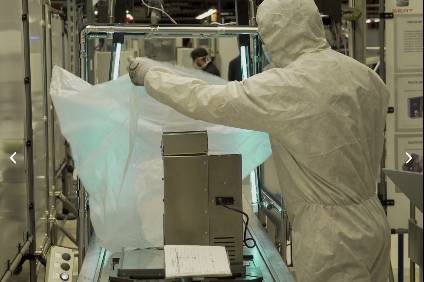 Auto companies are rising to the challenge of building vital medical and PPE supplies in the fight against COVID-19. The world is facing a severe shortage of medical equipment as it tackles the novel coronavirus. Existing suppliers only turn out a fraction of the supply needed to combat the virus, so the world is turning to existing large-scale manufacturers to make up the deficit. As GlobalData has noted previously, automotive companies – especially component suppliers – are well placed to pivot to producing medical supplies.
Efforts are being made all over the world to turn factories that usually make car parts into facilities capable of producing vast quantities of ventilator devices and personal protective equipment. Retooling these facilities for something as simple as a new vehicle model can often take months, so it will take a gargantuan effort to make an even larger jump from automotive products to medical products within a matter of weeks.
Nevertheless, the industry is racing at breakneck speed to produce equipment fast enough to slow the spread and contain the novel coronavirus. In the table below, we track the automotive factories that have announced a pivot to medical equipment along with expected output and, where available, the medical device manufacturers they have partnered with to develop the products.
| Manufacturer | Product | Output | Location | Partner | Notes |
| --- | --- | --- | --- | --- | --- |
| BMW | Ventilator parts | No figure given | Multiple locations | None announced | Also looking to utilise its industrial 3D-printing capacity to make ventilator parts |
| Ferrari | Ventilator parts | No figure given | Maranello, Modena, Italy | Siare Engineering | Unconfirmed reports that the supercar maker is preparing to manufacture parts at its factory |
| Fiat-Chrysler | Ventilator parts | No figure given | Multiple locations | Siare Engineering | Siare notes that carmakers have more component purchasing power than it does |
| Fiat-Chrysler | Masks | 1 million per month | Facility in China for North American distribution | n/a | Aiming to distribute to emergency workers and first responders initially |
| Ford | Ventilators | 50,000 by 4 July | Rawsonville, Ypsilanti, Michigan, USA | GE Healthcare | Rawsonville previously made oil pumps, battery packs, induction systems, ignition coils and fuel pumps |
| General Motors | Ventilators | 30,000 by end of August | Kokomo, Indiana, USA | Ventec Life Systems | Kokomo previously made electronic and semiconductor components |
| Jaguar-Land Rover | Masks | 5,000 per week | Gaydon, Warwick, UK | n/a | Its own design utilising its 3D-printing capabilities |
| Linamar | Ventilator parts | 10,000 in "months" | Ontario, Canada | O-Two Medical Technologies | Partnership between Linamar, Magna and Martinrea to provide parts for ventilator designs |
| Mahindra | Ventilators | No figure given | India | Unnamed ventilator producer | Manufacturing face shields and working on developing a low-cost ventilator design that will cost less than $7,500 per unit |
| Magna | Ventilator parts | 10,000 in "months" | Ontario, Canada | O-Two Medical Technologies | Partnership between Linamar, Magna and Martinrea to provide parts for ventilator designs |
| Marelli Corporation | Ventilator parts | No figure given | Italy | Siare Engineering | Discussions are being held to confirm whether Italian manufacturers will build parts themselves or increase Siare's capacity |
| Martinrea | Ventilator parts | 10,000 in "months" | Ontario, Canada | O-Two Medical Technologies | Partnership between Linamar, Magna and Martinrea to provide parts for ventilator designs |
| McLaren | Ventilators | No figure given | UK | Consortium | Joined a UK consortium to develop an emergency ventilator for rapid deployment |
| Mercedes F1 | CPAP machines | Up to 1,000 per day | Brixworth, Northampton, UK | None announced | Developed and building a CPAP machine which could reduce the need for medical ventilators by keeping patients out of intensive care |
| Nissan | Ventilators | No figure given | UK | Consortium | Joined a UK consortium to develop an emergency ventilator for rapid deployment |
| SEAT | Ventilators | No figure given | Martorell, Spain | Protofy.XYZ and others | The design uses 3D-printed gears and a repurposed windscreen wiper motor from the SEAT Leon, and is made on the Leon subframe assembly line |
| Tesla | Ventilators | No figure given | Likely Fremont, California, USA | Medtronic | Aiming to develop its own design using many parts repurposed from Tesla cars |
| Toyota | Masks/filters | No figure given | USA | None announced | Preparing to 3D print face masks for emergency personel and preparing to produce filters for respirator and ventilator use |
| Volkswagen | Ventilator parts | No figure given | Multiple locations | None announced | The company is looking to utilise its 125 industrial 3D printers to build ventilator parts |