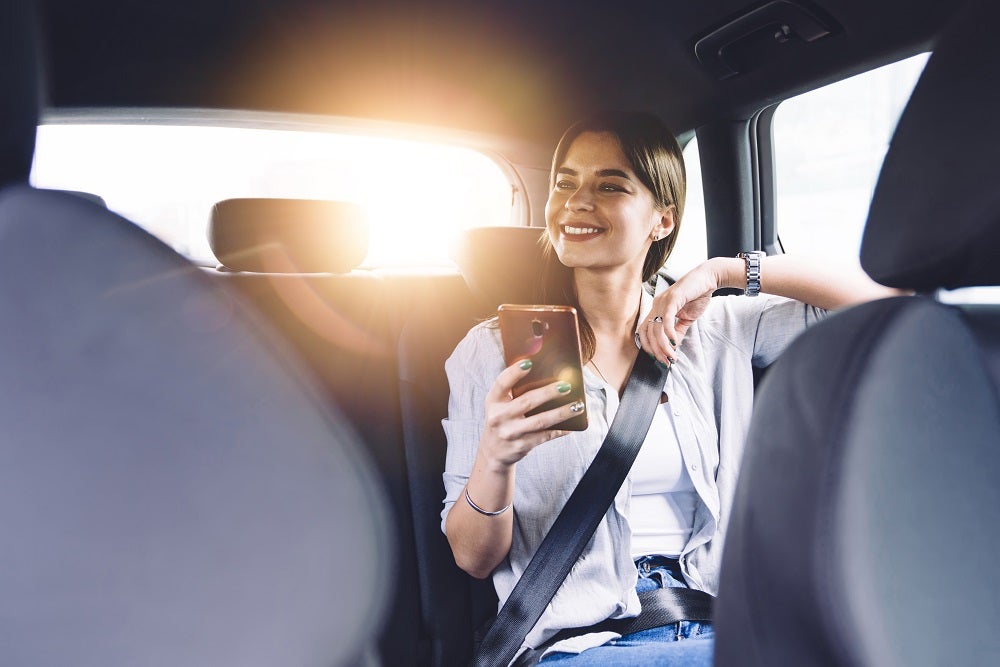 The old business adage – sometimes known as the 'Iron Triangle', or the 'Triple Constraint' – is that customers have three choices when purchasing a product or service: "Good, fast, or cheap. Pick two." Now however, Uber for Business is offering global automotive dealerships and OEMs a service via its Central dashboard that is changing the rides game for customers, delivering a much more enriching experience while saving time and budgets.       
The appeal of options offered by Uber for Business and the Central dashboard are growing against the backdrop of declining customer satisfaction at car dealerships. According to the J.D. Power 2023 U.S. Customer Service Index (CSI) Study, SM released in March 2023, overall customer service satisfaction is down in the automotive sector, resulting in a year-over-year decline in score for the first time in 28 years. 
A key factor in decreased customer satisfaction is that owners wait even longer for an appointment. "Since the 2021 study, the number of days owners wait for an appointment has increased 1.9 days for premium vehicles and 1.3 days for mass market vehicles. Appointment wait times are now 5.6 days for premium vehicles and 4.8 days for mass market vehicles. Labour, loaner vehicle availability and parts shortages continue to be the catalyst for the increasing amount of time it takes to get a vehicle serviced."

So, how can Uber for Business help? "​Uber for Business is a platform that helps businesses facilitate transportation for employees, clients, VIPs, customers and guests. One of our products is Central – a dashboard that's commonly used by auto dealerships to request rides for customers or employees," says Gayatri Sakhuja, product marketing manager, Uber for Business. That can be a ride home or to the office while a car is repaired, a return trip for a team member delivering a car, and more.
Both the coordinator that requested the ride and the rider can track the journey from start to finish. The rider doesn't need to have the Uber app either, explains Sakhuja. The coordinator simply inputs the rider's name, contact information, pick-up and drop-off address, selects from the different vehicle options found in the dashboard – including Uber X or XL, Uber Black or Green (which includes EV and hybrid vehicles) – and Uber sends a notification to the rider letting them know that the ride has been requested, what vehicle to look out for and where to meet the driver. If the rider has the Uber app, they'll get a notification. If not, they'll get a text message with the details. 
The satisfaction metric
"One of the things dealerships have really liked about the product is it helps them improve their customers' experience," says Sakhuja. "Requesting rides through Uber is faster and more private than a conventional shuttle service. We're also able to help dealerships by taking out some of the costs that come with ownership of loaner cars or shuttles. As with any Uber ride, it's pay on demand – not something they have to purchase. Other possible savings for dealerships include eliminating the need for loaner or shuttle maintenance parking, gas, employed drivers, or insurance. And it's not sitting around when it isn't being used either."
Crucially, Central can also help dealerships improve an essential metric: customer satisfaction. "By providing a ride to a customer, they're letting customers know that they're valued," says Sakhuja. "They're giving them a positive experience that will keep them coming back. One of the reasons it's such a game changer is because there's a strong correlation between customer satisfaction and loyalty. The role we play is helping drive increased customer satisfaction without necessarily increasing the costs. Improved relationships with customers keep them coming back for maintenance or their next car purchase."
CSI: know the score  
Customer service and satisfaction – married with tangible cost savings – must now be at the heart of how business rides are viewed in an increasingly fragmented market, says Sakhuja. And the customer satisfaction index (CSI) score has become an increasingly vital tool for dealers.
"There's a couple of macro reasons for that," she says. "An increasing number of car purchases are taking place online. However, the dealership is still an important touchpoint in the customer journey — the majority of car purchases are still happening in-person. Like many categories, customers generally have access to more information and options. They look at reviews of the dealership, and they expect good service when they walk through the door."
Consequently, service is a substantial part of what customers consider when they make a purchase, especially for an expensive and long-term product like a car. A CSI score isn't just a customer metric, but an overall business metric, says Sakhuja. "It impacts the relationships dealerships have with OEMs as well as their overall reputation in the industry."
Feedback from dealerships
The feedback the Uber for Business Central dashboard has received from customers has been "super positive", according to Sakhuja. "That's why we're excited to continue to scale this in the auto space," she says. "We now have thousands of auto dealerships using Central."
Many are using it either to replace shuttles, or to factor the service in as an additional offering to a vehicle fleet they already have, says Sakhuja. "Central dashboard is free, easy to get started and doesn't require any training," adds Sakhuja. "Coordinators can request rides in minutes and track it throughout. They can also easily monitor spending by viewing all past rides and their costs in one tab." 
Uber for Business provides a value proposition that offers something different – but familiar – to the end-customer, says Sakhuja. "We make it convenient for customers to get their car serviced. We're able to provide a solution that alleviates some stress by offering a ride home from the dealership first and a ride back to pick up the car afterwards. 
Delivery of car parts
Car dealerships can also use Central to send and receive deliveries – including auto parts. "Parts delivery is an important use case when it comes to servicing vehicles. Quick delivery of small parts using a ride with Uber helps to expedite a job. That allows dealerships to service more cars faster," says Sakhuja. 
There are two primary benefits to this, she says. One is the operational efficiency for dealerships to complete repairs or service more cars, more quickly – while employees are also not taken off site constantly to pick up parts. A win-win for productivity. The other benefit relates back to customer satisfaction. "Ultimately, it helps the customer in the end, if they're able to have their car repaired faster. Improving the customer experience is at the heart of what we do," says Sakhuja.
"The way we interact as humans is evolving; we expect more from our interactions, whether as an employee or a customer. Central can provide that high level of elevated experience, both to customers and employees, and meets the needs of businesses today and in the future."
Uber for Business has a wide range of products to offer to dealerships and OEMs aside from Central, including vouchers, which can provide customers with rides if their repairs take multiple days to complete. All of these factors put Uber for Business in the unique position to leave the limited Triple Constraint of 'Good, fast, or cheap' in the rear-view mirror, instead offering customers an unrivalled, enhanced service that reveals real efficiencies and genuine value under the hood.
To learn more about this topic, download the e-book below.