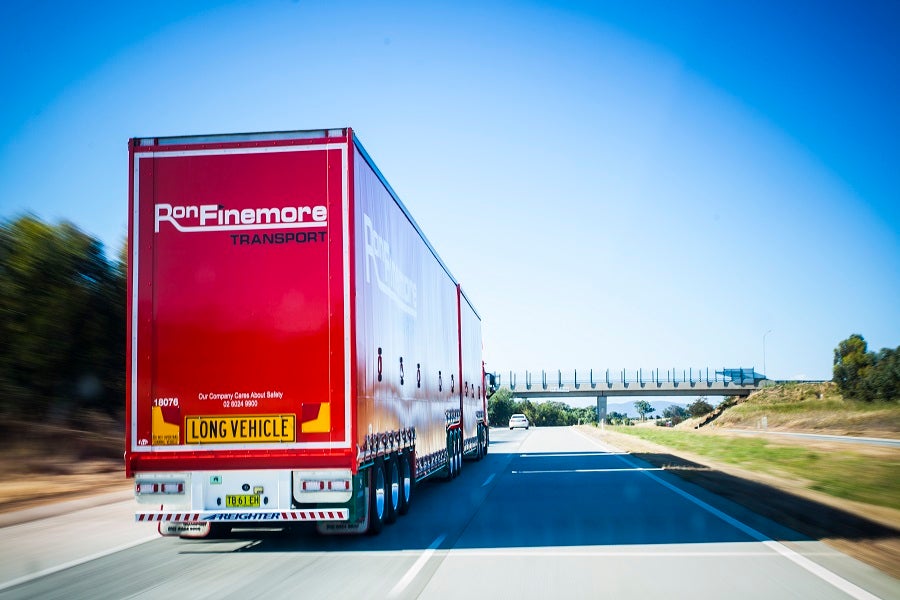 Ron Finemore Transport prides itself on running the safest, youngest, and most modern fleet in Australia. The family-owned road transport business is headquartered in Wodonga Victoria, with operations based in key regional or metropolitan areas including Wagga, Goulburn and Orange in New South Wales; Wodonga, Barnawartha, Derrimut and Newport in Victoria; and Eagle Farm in Queensland. The fleet is comprised of 294 prime movers and some 500+ trailer assets, while RFT employs approximately 800 full-time employees.
"RFT prides itself on delivering service, and therefore this is our main point of difference to our competitors," says Darren Wood, General Manager. "Our customers and most of our contracts have KPI requirements that require 99.7% on time pickup and on time delivery to windows of one hour or less in some cases. RFT therefore has a very disciplined approach to ensuring that our drivers can meet these requirements legally and safely whilst performing in accordance with the customers' expectations."
To achieve that, says Wood, RFT's operations teams manage by exception and therefore "are very focussed on delivering outcomes". Being family owned, business decisions can be made promptly albeit meeting a very professional and compliant standard, he says.
Technology has been able to improve RFT's offering to clients and crucially, deliver even better safety standards, says Wood. "Technology continues to influence our day-to-day operations and evolves at a rapid pace. We often get informed by our suppliers and vendors that we are doing unique things and it amazes us all the time that others haven't yet achieved some of the things we do. Our focus is on continuous improvement which ultimately delivers better outcomes for the business, its people and our customers."
The company's IT team is not large, says Wood, but it has been very effective in building and delivering technology that is user friendly, fit for purpose and solves business problems so that the rest of the organisation can concentrate on delivering service to customers. Vehicles are fitted with the latest European safety features along with Guardian from Seeing Machines, which uses face and eye tracking algorithms to detect fatigue and distraction, allowing proactive intervention. RFT also relies on Orbcomm Telematics and Driver Tablets.
"All of these features build toward a recognised 'Driver Safety System' that not only keeps our drivers safe but provides all levels of information and data needed to make decisions within the business. RFT is working toward rolling out Electronic Work Diaries (EWD) and will be an early adopter of EWD within the Advanced Fatigue Management Scheme," says Wood.
Technology as a sword and a shield
RFT first fitted Seeing Machines equipment to its fleet in 2015 where, at the time, it was only driver-facing technology. "After some initial feedback from RFT, Seeing Machines agreed and adopted the integration of forward-facing camera technology into what is now called Guardian. All RFT vehicles were retrofitted with the Guardian technology from the latter part of 2015 into early 2016. All RFT prime movers, rigids and some fleet cars are fitted with Guardian technology today," says Wood.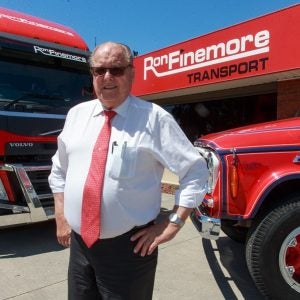 "While we may have had some detractors at the time of implementation, those same people are now the biggest advocates for the Guardian technology. Indeed, we used the opportunity when rolling out the technology to ensure drivers understood the workings of the technology well. This was achieved through good open communication and reinforcing that the technology is really a sword and a shield, i.e., if you are doing nothing wrong it will absolutely protect you. Indeed, this has been the case many times over. More recently our customers are expecting this technology to be deployed to meet contractual requirements."
Not only does RFT meet these requirements, but it also generally exceeds them because of the approach it has taken to manage fatigue events to ensure the welfare of the driver, other employees and the community, says Wood. "RFT has developed a full safety system around this technology and all our people understand and comply with it rigorously."
RFT was a participant in the Advanced Safe Truck Concept project with Seeing Machines, Monash University and Volvo Trucks, whereupon its role was to provide industry input as well as a significant amount of data for analysis by the project. The benefits of this project will be rewarded long into the future, according to Wood.
A level of comfort
Implementing Guardian has long since been vindicated as the right decision for RFT, proving to be a gamechanger for its operations, says Wood. "Operations and managing customer requirements are a very stressful task. Planning and implementing operations tasks each day across a 24/7 profile takes an enormous amount of effort. Knowing that the drivers are safe and have technology protecting them for fatigue and distraction means that operations have one less thing to worry about. Having Guardian doesn't obfuscate our responsibilities with managing drivers, but it does provide a level of comfort that decisions and plans can be implemented knowing that the technology acts as a safeguard," he says.
"Having a recognised driver safety system with Guardian at its core, provides our people with clear decision-making hierarchies and therefore they can plan and implement changes as needed to meet the needs of the drivers, our customers, and the business."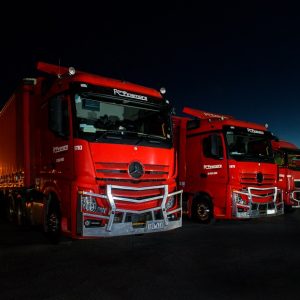 For RFT's fleet drivers the feedback is clear, says Wood. "Simply put, the best thing about the technology is that it protects drivers 24/7, no matter where you are in the country. Drivers therefore like the system because of the comfort in knowing they are being protected. Plus, drivers appreciate information in real time."
For Wood the future of fleet transportation will continue to have technology assisting expert drivers at its heart. "For the foreseeable future there will be drivers in vehicles, maybe not performing some of the tasks they perform today, but nonetheless performing a role," he says.
"Technology such as Guardian is an important safety item that will continue to be integrated with OEM equipment. We see the technology evolving to be more 'predictive' in nature, which essentially means informing the driver that they may have an issue well before the driver knows it."
For more information on this topic, please download the whitepaper below.