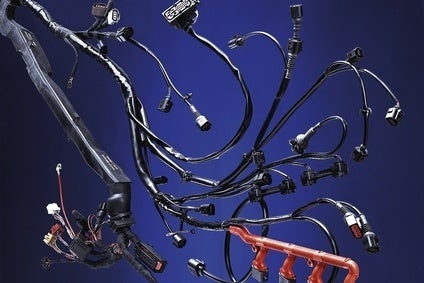 A lack of wiring harnesses from Ukraine has overtaken a shortage of semiconductors as Volkswagen's biggest supply chain headache as the Russia-Ukraine war clouds its prospects for this year, the carmaker said on Tuesday.
Rising raw material costs would drive up prices for both electric and internal combustion engine vehicles, CFO Arno Antlitz told VW's annual press conference, according to Reuters. Everything from batteries to catalytic converters was set to become more expensive.
In light of rising instability in Europe, boosting sales in China was an even higher priority than before, CEO Herbert Diess added.
"The war in the Ukraine has put our existing outlook into question," Diess said, warning commodity markets were likely to remain volatile until 2026.
Reuters noted Tesla on Tuesday raised prices in China and the US for the second time in days after its CEO noted surging raw materials and logistics costs.
Diess said Volkswagen had become more resilient through the coronavirus pandemic and under normal circumstances would have reason for optimism for 2022.
But a halt in supplies of wire harnesses could force Volkswagen to revise its outlook if alternative sources are not found in three-four weeks, Diess said.
The carmaker is relocating production from Ukraine to North Africa and Eastern Europe, a process which is not complicated but time-consuming, the CEO said.
Reuters added Volkswagen and Toyota had suspended production temporarily at some plants in China amid COVID-related lockdowns, with Toyota warning on Tuesday the suspensions could last several more weeks.