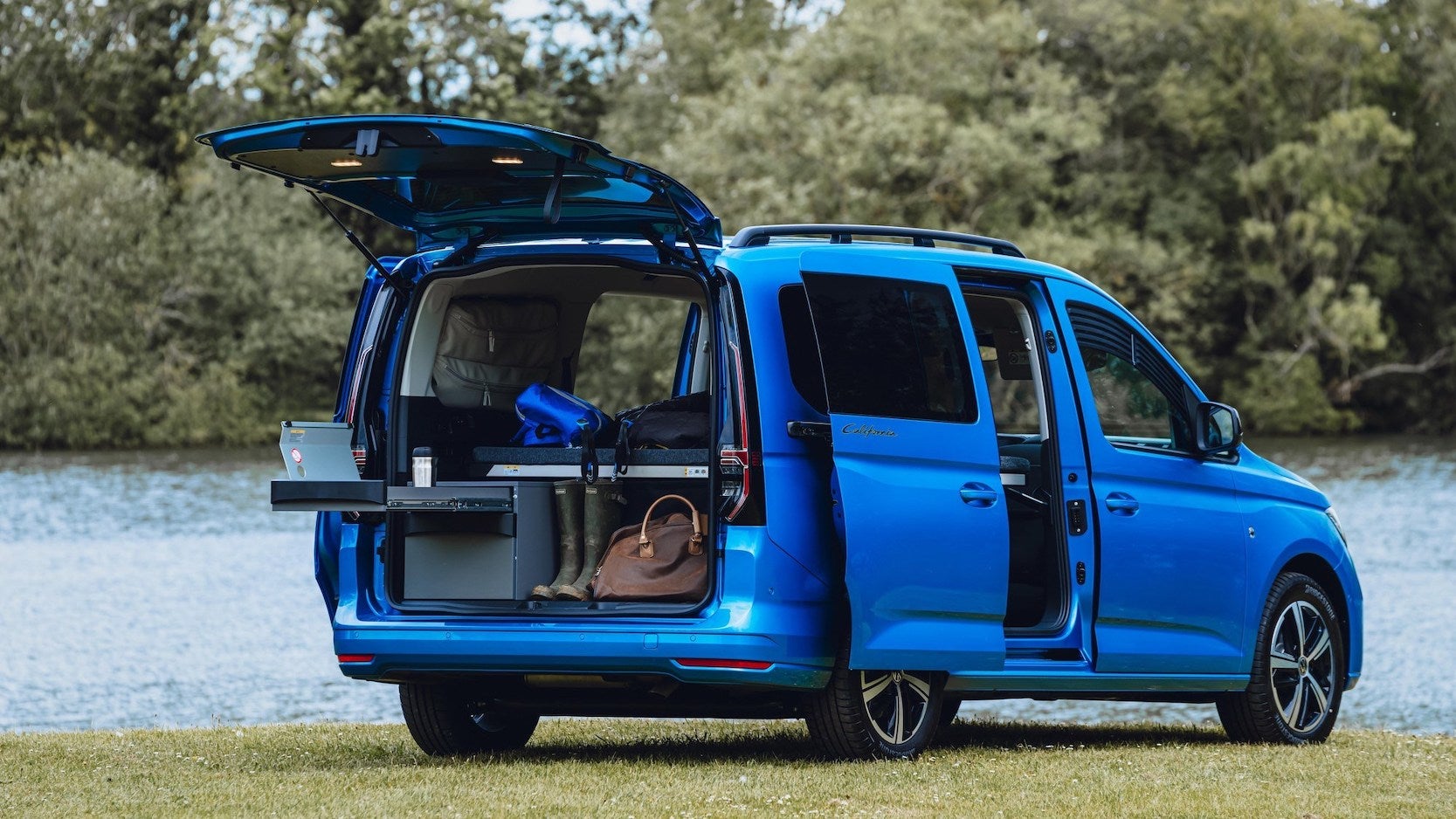 Forty years ago, Volkswagen launched the Caddy as a small pick-up. Now, it's unrecognisable, having become a line of strong-margin vans, MPVs and campers.
While some OEMs shelve or even throw away former big selling model names, Volkswagen is doing the opposite. And having great results in the process.
Shape shifting
The Caddy has embraced revolutionary change over the decades. Even though the first generation debuted in Europe at the end of 1982, the Rabbit pick-up had by then existed in the USA for three years.
The latest model series is manufactured at the Antoninek plant in Poznan by the German giant's Commercial Vehicles division. Which also means that it's retailed via light commercials dealerships in most countries.
Thanks to Polish labour rates and big production volume, the still-new fifth generation is already showing signs of being one of the CVs division's star performers. Volkswagen Nutzfahrzeuge has also been quick to exploit the boom in campervan sales, offering multiple Caddy variants.
XL, L and now M or M+ sized Californias
I decided to try out the new long-wheelbase campervan just before winter began to bite.
The California Maxi supplied for the test came with a 90 kW 2.0-litre diesel but there are two other choices in the Caddy line-up, these being a 75 kW (102 PS) version of the same capacity TDI plus an 83 kW (114 PS) 1.5 TSI.
Having only 122 PS isn't what you'd call ample but 320 Nm of torque makes up for that. Plus, the weight of even this top-spec extended wheelbase variant isn't excessive.
Manual transmission comes as standard for some alternate powertrains though the GBP36,954 (including VAT) press tester had a seven-speed DSG.
MQB platform shared with Ford
The new Caddy is one of the first Volkswagens to be launched as part of the company's light commercial vehicles joint venture. Its equivalent is the Tourneo Connect twin, although for now, there's no campervan variants of the Ford.
One of the best benefits of the California is the fact that it's a factory-fitted camper. Owners will appreciate the solidity which seems to be returning to Volkswagens. That applies equally to the construction of the bed and mini-kitchen as it does to how the doors clunk shut.
When it's not in sleep mode, the Cal-Max has five seats, an almost ridiculous amount of head room, practical and tough-looking (but not feeling) fabric upholstery and quite a good sized boot.
Maxi means a bigger boot
The double bed is easy to set-up. Even so, after folding or removing the back seat, each front seat must still be slid forward and its backrest tilted out of the way to make room for the sleeping slab.
The comfy mattress is in three sections and it's just like a sofa bed, albeit with thinner padding and plastic springs. Dimensions are 1,980 by 1,070 mm.
The tailgate is top-hinged and that provides a bit of cover if you're cooking on the single-ring hob. This slides out from a cabinet behind the back seats, and the gas bottle is hidden next to it.
More a car to camp in than a campervan
There's no sink, shower or fridge so this is more of a car you camp in rather than a proper campervan like VW's larger models. You do, however, get a table and two chairs. Each folds for storage in a space near the gas canister.
For privacy, there's clip-on curtains which are easy enough to attach. It's equally simple to get in and out of bed via either of the side doors.
The test vehicle had a fixed glass roof. While that might not be too welcome in summer, during the cold nights of my sleeps, it was sheer joy to drift off to the rain pattering above.
Tailgate tent
Something which can transform this compact model into a truly spacious one is an optional tent. This attaches to the back of the vehicle and provides loads of covered space out of the sun or rain.
It's easy to make the Maxi a forty thousand pound vehicle, with lots of options available. There are also packs of convenience features, such as what Volkswagen calls California Plus. This includes a central armrest up front with two cup holders, a 230V inverter and three-pin UK socket, tinted rear glass, two USB points and electric doors.
Bring back the buttons
There aren't many things to criticise in the Cali Maxi but sadly, it's the usual Volkswagen touch-controls which annoy. Why can we not have a volume dial? And that same hit and miss slide control cannot be seen when it's dark. Also, some real HVAC buttons would make these functions faster and safer.
At least the automatic transmission switch works beautifully, just as it does in the Golf. Another bonus is a powerful A/C system. This will rapidly suck all condensation from what is a large amount of glass after an overnight stop. And finally, the feel of most plastics is pleasant: better than what you might expect from a van-based vehicle.
Understandably successful
Volkswagen doesn't quite have the smallest California's segment to itself but it's certainly one of the major players in this size category.
Sales are understandably brisk not just in Britain but in all manner of other regional European markets. Deservedly so too, as the vehicle is mostly brilliantly designed and engineered, with only the infotainment system in need of a rethink.
Caddy California prices start at GBP33,524 (4,501 mm long and 2,755 mm wheelbase 102 PS 2.0-litre TDI manual), rising to £38,120 for the (4,853 mm & 2,970 mm) Maxi 122 PS 2.0-litre TDI DSG).