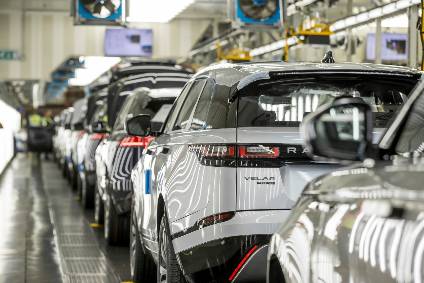 ZKW has announced its deal to supply Range Rover headlights to Tata Motors' Jaguar Land Rover.
The new digital light processing LEDs produce claimed stepless, glare-free high beams which automatically block out oncoming or other road users. The lighting also enables animated images to be projected onto the road.
This is made possible by LED modules with 1.2 million pixels whose light is directed via microscopically tiny, electronically controlled mirrors. The headlights' high beam is controlled via a front camera.
The lighting system was developed and manufactured by ZKW in Austria.
A new, three part injection moulding technology is used which allows a new type of daytime running light.
ZKW also supplies JLR fog lights, Defender headlights and Discovery Sport rear lights.