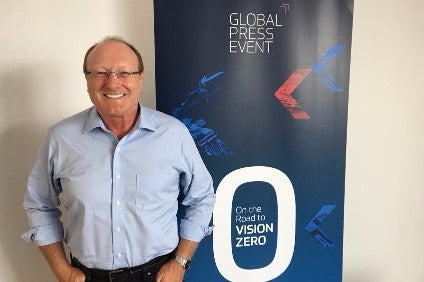 ZF says its collaboration with many start-up companies will allow it to bring products more quickly to market as well as identify hitherto untapped areas of technology.
To that end the German supplier has established Zukunft Ventures at its Friedrichshafen headquarters to identify and invest in companies involved in developing technologies that could be relevant for ZF and allow start-ups a chance to acquire additional capital.
"Our philosophy is no individual or company has a monopoly of good ideas," ZF corporate market board member, Peter Lake told just-auto at Pachfurth Driving Camp near the Austria/Slovak border, where the supplier was showcasing a range of its technologies. "We are trying to access people who have these smart ideas.
"Zukunft Ventures is maybe a vehicle that gives us a fleet of foot and agile manner. You can't have each individual division having its own initiative so we need to do it at a corporate level. We also need to do our own gap analysis to understand and scout the market. It is one thing to scout, but quite another to move very fast.
"Zukunft Ventures is all about creating a tool through which we can move faster in creating cooperation and investments [as well as] start-ups where we think they have a technology relevant to the future."
Some recent examples of Zukunft Ventures activity include ZF investing in several technology companies, including a 40% share in Ibeo, a Hamburg-based company.
Together, ZF and Ibeo are developing a new generation of Lidar sensors. ZF also recently acquired a 40% share in the software company doubleSlash, which is already a ZF supplier and will boost the company's expertise in the field of vehicle networking. Such investments will now be handled by Zukunft Ventures
ZF also outlined some of its thinking in Austria behind its 'Vision Zero' goal of reducing accidents using assist systems, which include for example, detection and warning of distracted driving as well as to flag up wrong-way entry.
The component manufacturer equally displayed technology to integrate and interconnect sensors, driver assist and occupant safety systems as the ramp-up to autonomous propulsion accelerates ever faster, although it is aware of the regulatory challenges this will bring.
"While we don't want to over-emphasise the phrase, disruption, there is uncertainty about how the new technologies will develop," added Lake. "Within our industry we have to deal with the ebb and flow of political discourse and have to react to the implications of regulatory changes.
"In all major markets we are facing discussions about what will be the pace of regulations and ratings."
The development of autonomous vehicles presents huge opportunities for ZF and, using its 'See, Think, Act' motto, it is aiming to develop technologies which exceed the abilities of drivers in certain areas, for example, sensors, the quality of decisions and their consistent implementation.
ZF's Vision Zero goal also encompasses the elimination of emissions and to that end, the supplier was demonstrating its electric axle drive with integrated power electronics at the Austrian circuit.