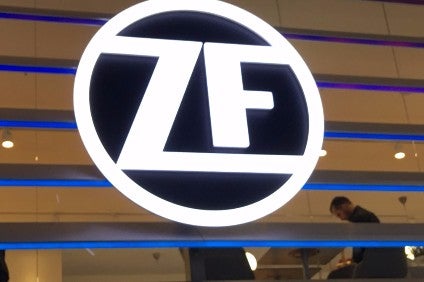 ZF says it is prepared for the macro-economic fall-out from global issues, but concedes it could have an impact on sales performance.
Several issues are looming large in the German supplier's in-tray over which it has little control, such as potential US tariffs against European car imports, the insistence of President Trump he will build a reinforced Mexican border and Brexit in the UK.
"We have stopped trying to calculate what it might mean for us," said ZF CEO Wolf-Henning Scheider at the German supplier's recent results conference in its home town of Friedrichshafen. "Also we had the Mexican border issue and of course our business will be affected significantly.
"But we feel prepared [although] it will leave traces in the figures. If we have a hard Brexit, it will have an impact on the industry. That will lead to adjustments for our figures and our forecasts. Since there is different news every day we have to wait and see.
"It is rather sobering to hear what is going on, but we will have to wait."
Presenting its results with 2018 sales up 6% year-on-year to EUR36.9bn (US$32bn), ZF noted adjusted EBIT was down to EUR2.1bn from EUR2.3bn as adjusted EBIT margin slipped to 5.6% from 6.4%.
The supplier, which absorbed rival, TRW several years ago, boosted R&D spending 11% in 2018 to EUR 2.5bn, an R&D cost ratio of 6.7%.
It has also just signed a supply contract with BMW for its eight-speed automatic transmission including a hybrid variant.
The ZF chief batted away any suggestion the supplier could move into the OEM field, insisting it would remain a component manufacturer. "We will not become an OEM – we have enough to do with the systems inside," he added. "We are not interested in becoming an OEM.
"We want to be an enabler – operators are not going to be us. We are a Tier 1 technology supplier. Harbours, airports, company premises, these are the areas where ZF is trying to bring automated technology into series application."
To that end, ZF is involved in creating new mobility products such as the electrically-powered e.GO People Mover minibus, which will be fitted with autonomous driving features in the future and be on the road in first test fleets in Aachen and Friedrichshafen this autumn.
ZF also recently announced a majority stake in 2getthere, a Dutch supplier of autonomous electric passenger transport systems.