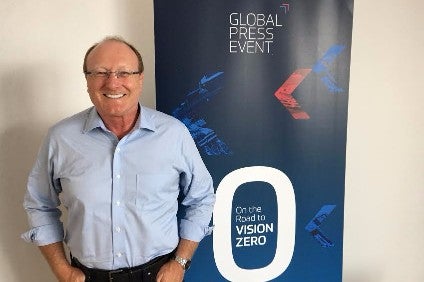 ZF says its tie-up with Chinese internet company, Baidu provides another "piece in the puzzle" as it looks to extend its technological reach into new spheres.
The two partners intend to collaborate in the areas of autonomous driving and telematics as well as mobility services to develop technical solutions for autonomous driving in China.
"There has been a lot of talk about eco-systems but it captures the thought not everyone can do everything," ZF corporate market board member, Peter Lake told just-auto on the sidelines of last week's IAA in Frankfurt. "Cloud-based surfaces can represent one of the pieces of the puzzle.
"We are talking level 4, level 5. If you want to be a full service provider, then you need all the pieces of the puzzle. We need to put these elements together. As we have certain gaps we will find a solution."
Baidu brings expertise in artificial intelligence, big data and cloud-based service solutions and will provide technology on autonomous driving including high definition maps
Since 2013, Baidu has invested increasingly in research and development for autonomous vehicle systems.
In April this year, the company launched "Project Apollo" which is an open, completed and secured platform to help automotive and autonomous driving partners to accelerate building their own exclusive autonomous driving system based on vehicle and hardware systems.
Alternative propulsion and specifically electrification of vehicles was a key topic at last week's IAA in Frankfurt and the ZF board member elaborated on the German supplier's thoughts concerning the area in the German city.
"The industry recognised there is the trend towards electrification and there is some inevitability associated with it," said Lake. "When you talk about component suppliers such as ZF, we started our steps towards electrification about ten years ago. We started with our electrification of our drivetrain technologies and we have been future-proofing our technologies so we can be in the vanguard.
"The backdrop is this long-term trend. We are seeing more discussion around regulation and standards to have certain levels of electrification. China has been at the vanguard of that and has captured a lot of attention. There is a lot of discussion about electric – it is NOx levels and the whole diesel discussion – a lot of it is hyped. The direction is clear and we know which way is west.
"Elements which will drive the pace of change, obviously we have range, batteries and the issues around infrastructure, pace in the change of regulation. The key thing for us [is] we are technologically ready as and when that need manifests itself.
"We are going to see some level of electrification anyway and so we will need a full portfolio. We have prepared that portfolio."
The German manufacturer made its comments at the IAA in Frankfurt last week as it also unveiled a new logo for the company, with all divisions now represented using the ZF name two and half years after its acquisition of TRW was announced.
Integration with US supplier, TRW has been faster than anticipated noted ZF as it moves to capitalise on the power of the combined component giant to address industry megatrends.