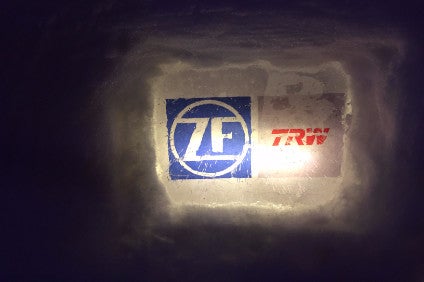 ZF Friedrichshafen has confirmed the extension of CEO, Stefan Sommer's contract for another five years.
"I am delighted our Supervisory Board members endorsed our CEO so strongly," said ZF chairman, Giorgio Behr. "In the course of the last years, under the umbrella of Stefan Sommer, ZF's Board of Management successfully prepared the company to adapt to the changing automotive industry and mobility landscape.
"Here, the acquisition of TRW was the strategic masterpiece per se. Now it is about consistently pushing the ZF Strategy 2025. Thanks to our decision today, the Supervisory Board laid the ground for this undertaking."
For their part, Friedrichshafen First Mayor and ZF board member, Andreas Brand, as well as Joachim Meinecke, representative of the Dr. Jürgen and Irmgard Ulderup Foundation. added: "We are looking very much forward to the continued cooperation with Dr. Stefan Sommer.
"He gave fresh momentum to the company's business and is now driving the ZF & TRW integration process. Furthermore, he sets the course for future ZF innovations."
Against the backdrop of the company's scheduled debt relief and TRW integration, Sommer noted: "The change processes initiated will make ZF fit for the future. A future that is primarily driven by the megatrends of safety, efficiency and automated driving.
"Today, we are generating the economic and technological prerequisites to ensure ZF's long-term success and profitable growth. Here, the foundational structure enables us to plan and act for the long run.
"We can benefit from our organisational roots which is in the vital interest of our company and its workforce."
Sommer has been CEO of ZF Friedrichshafen since May, 2012.