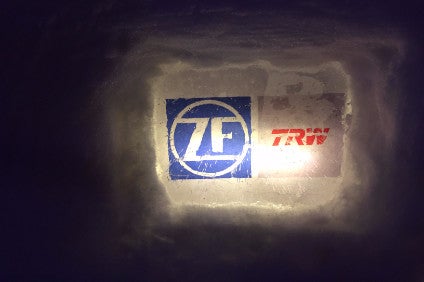 ZF is continuing its push into autonomous driving with the acquisition of a 40% stake in lidar technologies specialist, Ibeo Automotive Systems for an undisclosed amount.
The Hamburg-based company, which was founded in 2009, is developing environmental recognition software with a particular focus on applications for autonomous driving.
"Lidar gives us access to a core technology for environmental and object recognition," said ZF CEO, Stefan Sommer.
"Lidar expands our current sensor portfolio of radar and camera technologies and moreover, Ibeo's fusion of these three sensor technologies provides outstanding results in environmental awareness and forms the basis for autonomous driving."
The lidar generation developed in cooperation with ZF will reproduce a three-dimensional image of the environment without the rotating mirrors contained in current lidar systems.
"Our central theme at ZF is "See – Think – Act" – a philosophy which highlights how we are equipping the vehicles of tomorrow with new senses and more intelligence," added Sommer.
"To achieve this, we are gradually filling in the remaining gaps in our technology portfolio. With lidar technology and sensor fusion, we are able to strengthen the eyes and brain of future generations of vehicles and thus move a step closer to realising the vision of accident-free driving."
Ibeo expects to increase its workforce from around 50 to 250 employees in the medium term and also establish an Autonomous Driving Competence Centre (AD-CC). The AD-CC will focus on volume production and marketing of solutions for highly automated and autonomous driving.
"We now have a very strong partner, which is progressively shaping the megatrends of safety, efficiency and autonomous driving," said Ibeo CEO, Ulrich Lages.
"With our know-how, we can enable all driver assistance applications up to highly automated driving with 3-D lidar technology."
The Ibeo stake continues ZF's acquisitive streak, after the German supplier purchased Amercian components producer, TRW last year to create a combined US$29bn company.