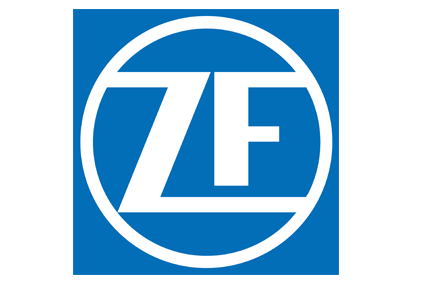 ZF Friedrichshafen announced on Thursday it had "closed the 2016 fiscal year with a clear rise in profits and a strong improvement in cash flow".
Group sales rose 20.6% to EUR35.2bn but adjusted EBIT margin was up only 1% to 6.4% while free cash flow was EUR2bn.
"From this strong financial position, ZF reduced its debt from the TRW acquisition by EUR1.6bn while increasing spending on research and development to EUR2bn. In 2017, the company is targeting sales of approximately EUR36bn and an adjusted EBIT margin of more than 6%.," the tier one supplier said in a statement.
"ZF flexed its muscles in 2016 with outstanding business figures and innovative products," said CEO Stefan Sommer. "This strength gives us a solid foundation to help shape the challenging transformation in the automotive industry through digitalisation, electromobility and autonomous driving."
After the TRW acquisition in mid-May 2015, sales from the resulting new active & passive safety technology division for reporting year 2016 were included for the first time in the ZF group sales for the whole year. This helped reported sales to rise by 20.6% to EUR35.2bn. Compared to the pro-forma figures of the previous year, including the TRW sales for all of 2015, sales rose by 2.2%. Organic growth without exchange rate effects as well as buying and selling activities was 4.2%.
ZF said its automotive sales increased only "moderately" in 2016, especially for passenger car automatic transmissions and safety technology.
But the supplier was able to considerably improve its earnings, it added. Earnings before interest and taxes (EBIT) adjusted for extraordinary items climbed from just under EUR1.6bn to EUR2.2bn. This corresponds to an adjusted EBIT margin of 6.4%, which equals an increase of around 20%. The main reasons for this were better operating performance and efficiencies from integrating TRW. The adjusted earnings before interest, taxes, depreciation and amortisation (EBITDA) grew from EUR2.9bn to over EUR3.8bn, which corresponds to an adjusted EBITDA margin of 10.8%.
"ZF thus exceeded the earnings targets for 2016," it said.
ZF was able to reduce its debt load by roughly EUR1.6bn in fiscal year 2016. Further debt reduction remains a central company target for 2017.
"Our sound income and financial power in 2016 as well as our strong free cash flow of more than EUR2bn allow us to quickly reduce the debt from the TRW acquisition and simultaneously invest in future technologies," Chief financial officer Konstantin Sauer said.
"ZF is grasping the opportunity of fundamental change in the automotive industry to transform into a leading technology company in e-mobility and autonomous driving," added Sommer. "The car of the future will still rely on mechanical components. Even an 'iPhone on wheels' needs brakes, a steering system, axles and the rest. Our strength is our combination of hardware and software. So we produce intelligent mechanical systems."
2017 Forecast
For the current fiscal year, ZF expects group sales of roughly EUR36bn, an adjusted EBIT margin of more than 6% as well as an adjusted EBITDA margin of over 10%. With an adjusted free cash flow of significantly more than EUR1bn, ZF will over the current year continue to reduce its debt and invest in the future.
"Starting from this position of strength and financial stability, we can afford to invest heavily in future-oriented technology. This will secure jobs for our employees over the long term," said Sommer.