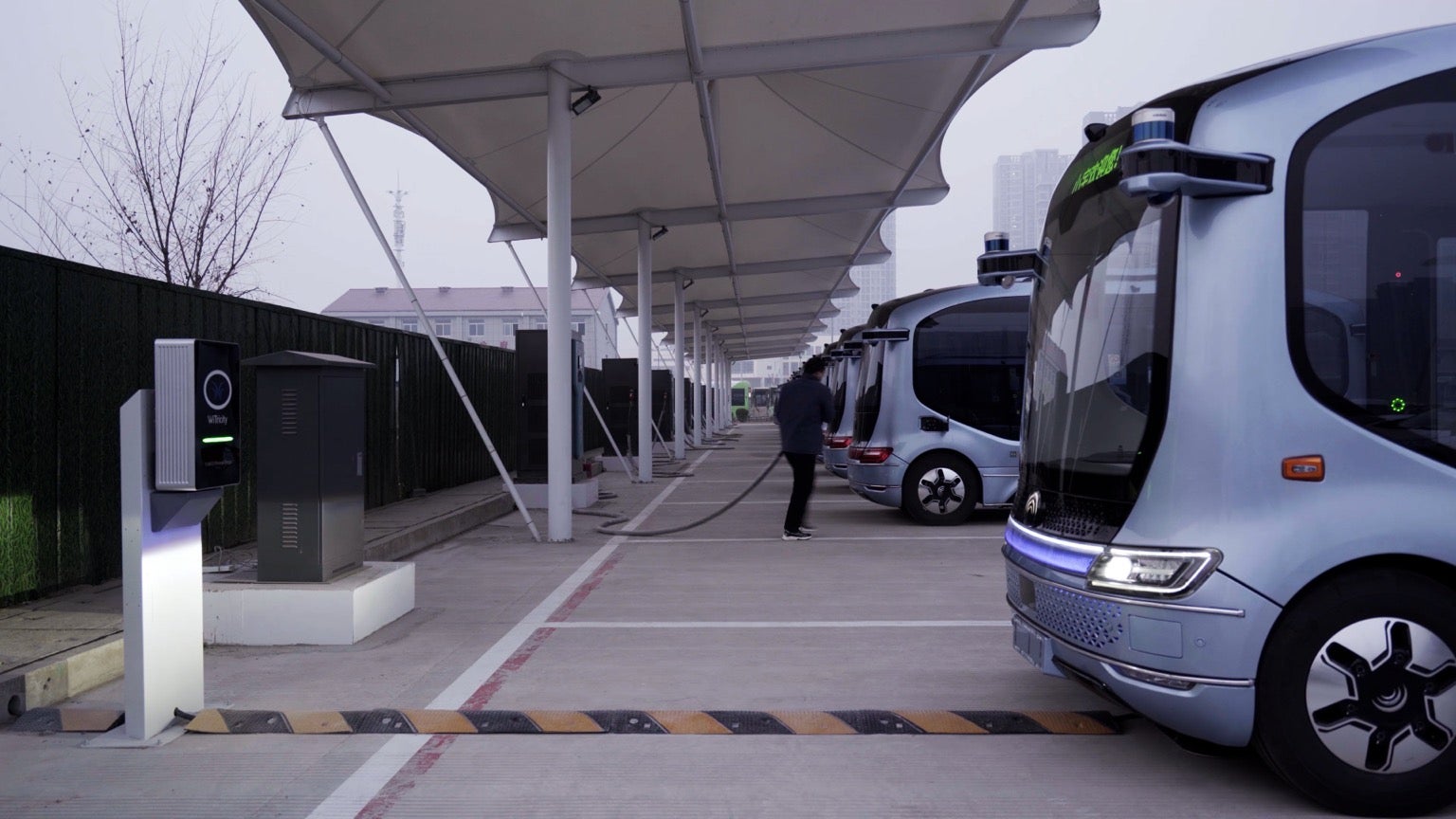 WiTricity, which claims to be "the leader in wireless EV charging", revealed its collaboration with China's YuTong Bus to provide wireless charging for autonomous e-buses.
This was said to be the first commercial application of wireless charging for an autonomous electric e-bus with WiTricity providing a key feature for an advanced public transport system.
Commercial deployment would begin in Zhengzhou on the Xiaoyu 2.0 AV minibus, a level 4 vehicle which seats 10 passengers and has a range of 150km (93 miles).
WiTricity said removing the need to plug EVs in for charging was "particularly significant in transit applications, where the heavy and awkward cords and cables required could contribute to slips and falls, the leading cause of workers' compensation claims for commercial drivers".
Its wireless EV charging is already being used for passenger vehicles, including FAW's HongQi and the Genesis GV60.
Taxi trials are also under way, demonstrating the use of wireless charging in queues to give the taxis 'power snacks' as they wait for the next fare.
The Yutong buses are the first demonstration of wireless charging with autonomous commercial vehicles.
Alex Gruzen, CEO of WiTricity, said: "As autonomy progresses, the logistics of charging and servicing will become even more critical. Wireless EV charging can enable the next generation of electrified transportation and logistics."