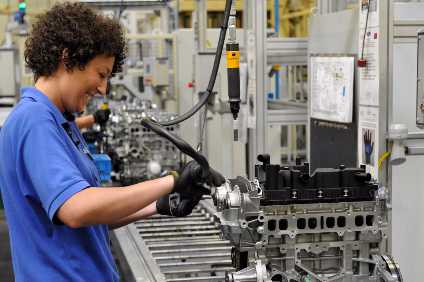 A UK-based chemicals company – Ineos – is reportedly in talks with Ford to use spare capacity at Ford's Bridgend engine plant to build a new utility vehicle.
The Financial Times reported that Ford is in discussions as the plant faces the loss of work caused by engine manufacturing for Tata-owned Jaguar Land Rover (a legacy from JLR's former status as a part of Ford) being switched to JLR's engine plant at Wolverhampton.
The Financial Times reported that Ineos is interested in breaking into the auto industry with a vehicle that would have off-road capability and be inspired by the Land Rover Defender utility workhorse.
The FT cited anonymous sources with knowledge of the discussions between the two companies. The report noted that the Bridgend plant employs more than 1,700 people but Ford has warned that it expects to lose over a thousand workers when the contract to make JLR engines finishes in 2020.
There are also long-term concerns for the plant as Ford scrutinises its loss-making European operations. Ford has other options in terms of engine manufacturing and Brexit raises the possibility of the plant's Europe-bound shipments being hit by new tariffs.
The FT reported that Ineos is proposing to use the portion of the Bridgend facility currently occupied by JLR to assemble its new vehicle.
According to the FT Ineos said it planned to make a decision on its factory by the end of the year and had "several great options" on its shortlist.
Earlier this year Ineos announced it is working with German company MBtech, a former subsidiary of Mercedes Benz, on INEOS Automotive's planned 4×4, announced in September 2017 as Projekt Grenadier. Although the majority of its work remains with Mercedes-Benz, MBtech also works with a wide range of other automotive clients, including Porsche and BMW.
MBTech will take the lead on overall vehicle development overseeing all components of the upcoming 4×4. Over 200 German engineers are assigned to the project at MBtech.
Ford has said before that it will talk to interested parties to discuss options for its Bridgend plant.