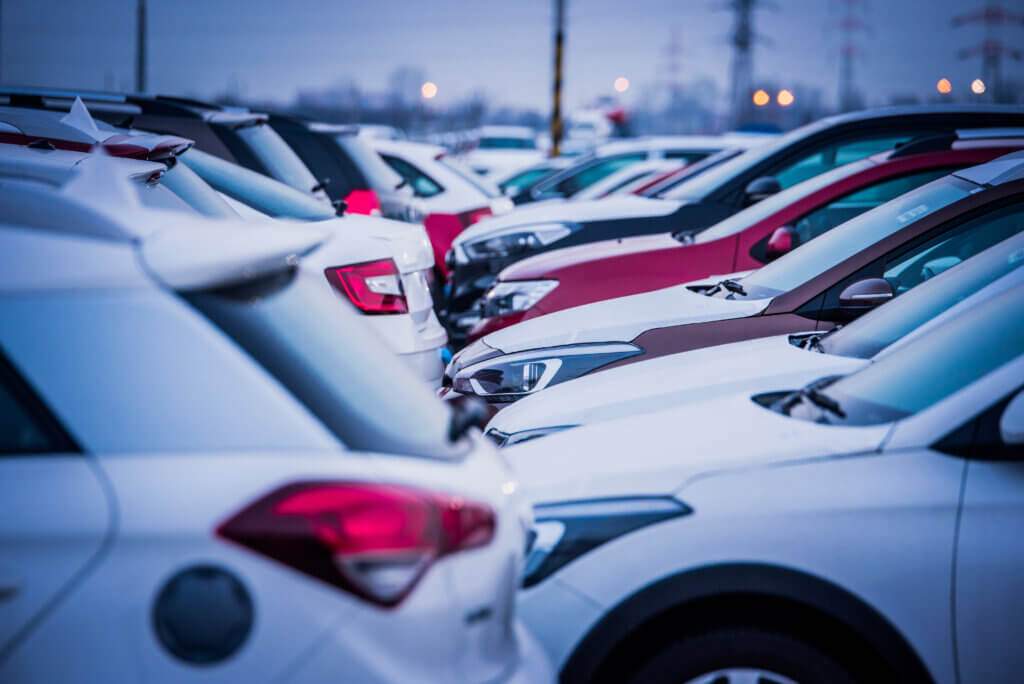 Western Europe's car market appeared to soar in March when compared to supply constrained sales in the same month of last year. The industry continues to feel the benefit of an easing of shortages of parts and semiconductors in the supply chain.
According to data released by LMC Automotive (a GlobalData company), the car market for the region was up 26% in March compared with last year at 1.29 million units. However, the underlying annualised sales rate (SAAR) actually fell back against last year at 10.9 million units/year in March, from 11.7 million units/year in February.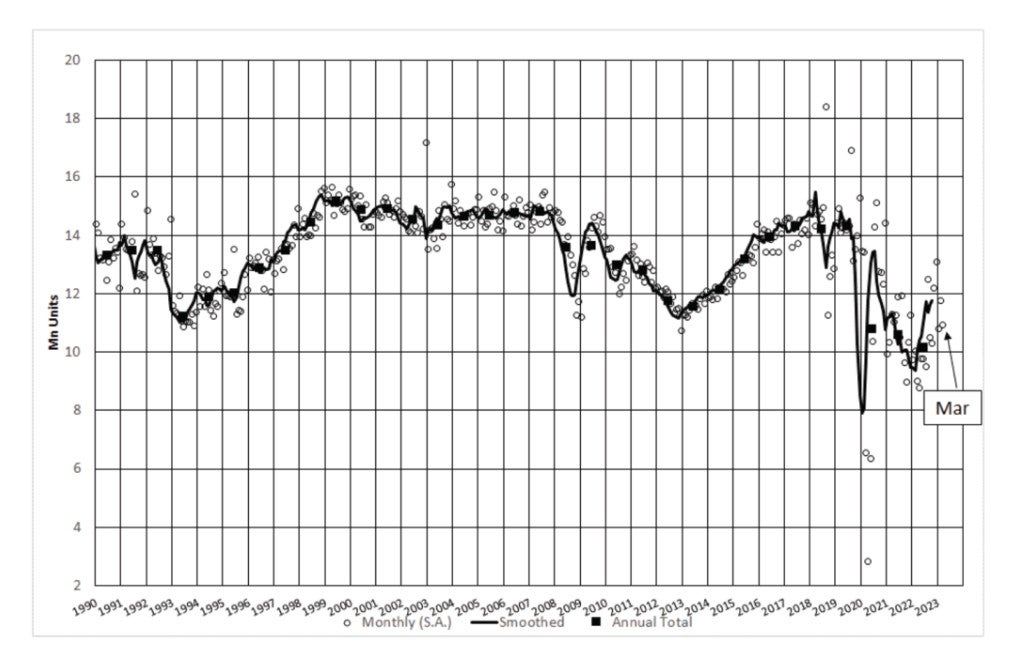 The German car market selling rate for March 2023 decreased to 2.7 million units/year from 2.9 million units/year in February. For the UK, the car market selling rate also fell from 2.5 million units/year to 1.4 million units/year in March, though strong seasonality, in combination with supply constraints, were at play. The French Car market selling rate rose slightly to 1.7 million units/year in March from 1.6 million units/year. Similarly, for Italy, the car market selling rate grew moderately to 1.5 million units/year for the past month from 1.4 million units/year in February. The car market selling rate for Spain also strengthened to 910k units/year in March from 870k units/year in February.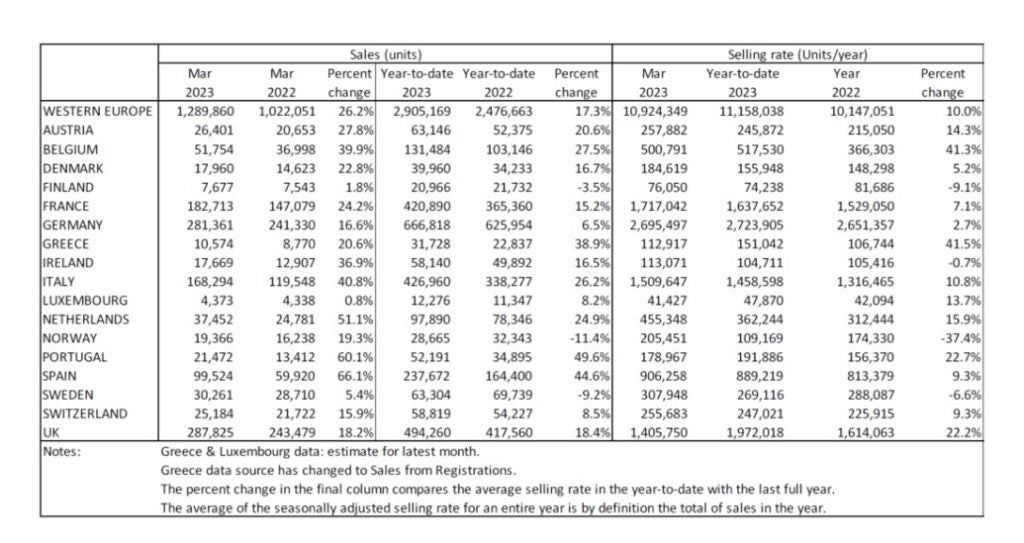 Each of the top five Western European countries experienced strong YoY growth in registration volumes. This was driven by 2022 being a weak base of comparison, along with some easing of supply side challenges, aiding the pace of vehicle registrations. Although these countries are still operating below pre-pandemic standards, a further easing in supply constraints is expected over the course of this year, supporting registrations. LMC analysts maintain that downside risks remain, with countries experiencing recessionary conditions that will be impacting underlying demand — this has been exacerbated recently by jitters in the financial markets.
However, LMC also said order backlogs will continue to provide a cushion to the weakening demand situation.
GlobalData analyst Jonathon Poskitt said that the current market situation is unprecedented.
"It is quite unprecedented. We have obvious downward pressures on car demand related to the economic picture, but supply-side shortages and low inventory – though easing – are still significant factors in the net sales picture," he said. "That cushion of backed up orders being fulfilled in the coming months will, however, be of diminishing strength during the course of the year, leaving a weak market picture overall.
"A regional car market of around 11 million units for this year is well below normal and almost a quarter below where we were in pre-pandemic 2019. The challenge for OEMs is still very much one of managing their model mix and market geography to maximise profitability in this unusual market environment."