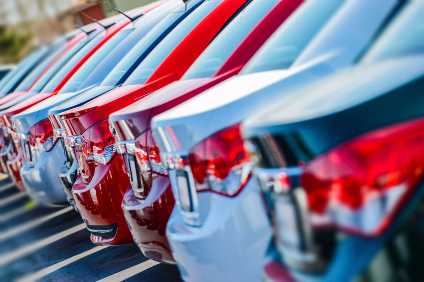 Car sales in Western Europe were down sharply in April, but analysts suggested the outlook remains positive as the economic data for the region continues to improve.
LMC Automotive said the disappointing result – the April market was down 8% on last year – was party explained by fewer sales days impacting the year-on-year comparison.
LMC analyst Jonathon Poskitt noted that there were two fewer selling days in many markets due to when Easter fell this year and last. "Although, even accounting for this, the annualised selling rate dropped to 13.4m units a year having averaged 14.6m units a year in Q1," he said.
"We are not too concerned at this stage. The market perhaps paused after such strong sales growth. The latest economic data has been pretty positive and is pointing to demand growth for the region as a whole over the full year."
The month saw a large reversal in the UK with car sales down by 19.8% as a change to annual taxes applying to vehicles in use took effect (it brought forward sales into the record March, with a weaker April widely expected as a result).
Registrations in the region's largest market, Germany, reflected the wider regional selling rate downturn, though in year-to-date (YTD) terms, the market remained in positive territory (2.5%). In Germany, the selling rate for April stood at 3.2m units a year, following 3.5m a year for the first quarter. LMC expects modest expansion in the German market this year, helped by improving consumer confidence and a generally positive economic outlook.
The picture last month was similar in France (still on course for market to exceed 2m in 2017) and Italy (annual selling rate declined to 1.8m a year last month), with declining year-on-year (YoY) registrations for April, though positive YTD growth.
Of the major markets in the region, Spain was the only one to see YoY growth, though at 1.1%, this too was fairly modest.
LMC forecasts that the West European car market will grow by around 2.4% to 14.29m units in 2017.
See also: Ford Fiesta knocks VW Golf off Europe top seller perch
?
?
?