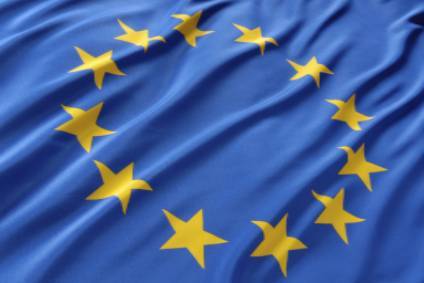 Car sales in Western Europe grew by 2.1% in December to take the 2016 total just short of 14m units, some 5.8% ahead of 2015's tally.
It was the third successive annual increase and brings the market close to pre-recessionary norms. It was the highest result since 2007.
Data from LMC Automotive showed that the annualised selling rate last month stood at an impressive 14.5m units a year.
The major national markets showed growth in 2016. The UK car market achieved a record result, with registrations just short of 2.7m units (though some analysts have speculated that the UK market has been driven by 'manufacturer push'). Germany market added 150,000 units to its 2015 total, to post sales of 3.35m units for 2016, this market having effectively fully recovered to pre-financial crisis levels.
In France, new car registrations climbed above 2m units last year, the first time since the scrappage incentive-assisted 2011 result. Spain's market finished at 1.15m units, 11% up on 2015, with no signs of an adverse reaction to the removal of the PIVE government scrappage scheme earlier in the year.
LMC said that Italy was by far the largest contributor to volume growth in Europe in 2016, adding a hefty 250,000 units to its 2015 result – to exceed 1.8m units.
LMC said that following the financial crisis and subsequent sovereign debt crisis, the market fell to a low of 11.5m units in 2013. However, compared to the pre-2008 levels of 14.5-15.0m units a year, it said there remains scope for further growth of overall sales in the region. The emphasis in 2017 will be on recovering markets, in particular Italy and Spain, which are still some way off pre-Great Recession volumes. Risks remain, of course, such as in Italy as the economy is once again set to struggle to achieve meaningful growth this year; and as the UK economy slows and UK car prices rise related to the fall in sterling, this will act as a headwind to the region's overall growth.
However, LMC forecasts the overall West European car market edging up by 1.8% to around 14.2m units in 2017.
"There is some room for further car market growth in 2017," said LMC analyst Jonathon Poskitt. "It won't be spectacular given the overall macroeconomic picture and some of the political uncertainties and risks ahead, but the industry is close – in volume terms – to full recovery from where we were ten years ago. Looking ahead, the main priority from a demand perspective is to avoid the kind of severe economic downturn that can follow a financial crisis or excessive volatility in the European financial system. Recent developments in Italy, for example, show that there are some risks that the authorities and policymakers need to manage."
Sales (units)
Selling rate (units/year)
Dec-16
Dec-15
Percent change
Year-to-date 2016
Year-to-date 2015
Percent change
Dec-16
Year-to-date 2016
Year 2015
Percent change
WESTERN EUROPE
1,085,325
1,062,752
2. 1%
13,954,184
13,186,747
5.80%
14,521,754
13,954, 184
13,186,747
5.80%
AUSTRIA
25,726
22,832
12.70%
329,668
308,555
6.80%
393,296
329, 668
308,555
6.80%
BELGIUM
33,523
32,741
2.40%
539,519
501,066
7.70%
556,732
539, 519
501,066
7.70%
DENMARK
19,394
18,462
5.00%
222,924
207,556
7.40%
266,060
222, 924
207,556
7.40%
FINLAND
8,146
7,925
2.80%
118,991
108,819
9.30%
127,001
118, 991
108,819
9.30%
FRANCE
194,381
183,720
5.80%
2,015,186
1,917,226
5.10%
2,105,244
2,015, 186
1,917,226
5.10%
GERMANY
256,533
247,355
3.70%
3,351,607
3,206,042
4.50%
3,398,470
3,351, 607
3,206,042
4.50%
GREECE
6,331
6,816
-7.10%
80,439
75,805
6.10%
84,683
80, 439
75,805
6.10%
IRELAND
499
344
45.10%
146,672
124,804
17.50%
179,727
146, 672
124,804
17.50%
ITALY
124,438
110,060
13.10%
1,824,968
1,575,737
15.80%
1,808,945
1,824, 968
1,575,737
15.80%
LUXEMBOURG
2,534
2,636
-3.90%
50,030
46,473
7.70%
49,154
50, 030
46,473
7.70%
NETHERLANDS
35,723
68,779
-48.10%
382,825
448,927
-14.70%
437,716
382, 825
448,927
-14.70%
NORWAY
13,602
13,078
4.00%
154,603
150,686
2.60%
165,254
154, 603
150,686
2.60%
PORTUGAL
17,003
13,136
29.40%
207,345
178,425
16.20%
214,065
207, 345
178,425
16.20%
SPAIN
96,886
88,609
9.30%
1,147,007
1,034,232
10.90%
1,176,083
1,147, 007
1,034,232
10.90%
SWEDEN
37,259
33,540
11.10%
372,296
345,108
7.90%
392,298
372, 296
345,108
7.90%
SWITZERLAND
35,325
32,642
8.20%
317,318
323,783
-2.00%
346,809
317, 318
323,783
-2.00%
UK
178,022
180,077
-1.10%
2,692,786
2,633,503
2.30%
2,820,215
2,692, 786
2,633,503
2.30%