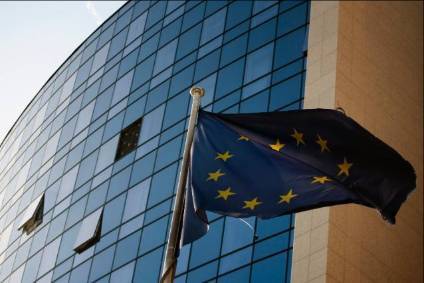 The West European car market recorded 4.9% year-on-year growth in the month of August, reinforcing signs of higher economic growth in the European economy.
Data from LMC Automotive showed that the annualised selling rate (SAAR) rose to 14.5m units a year, up from 13.5m units a year in July.
Market growth was robust in the major national markets except for the UK.
Germany's 3.5% year-on-year market growth in August translates to an annualised selling rate of 3.5m units a year.
The Italian car market had a particularly outstanding August with registrations increasing 15.8% and an annualised selling rate of 2m units a year. LMC said that the market this year could reach 2m units.
Spain's results were also strong, with YoY growth of 13.1%. Year-to-date (YTD), the Spanish car market is now 7% higher than it was at this point last year. On an identical number of selling days, France recorded a 9.4% YoY rise, reaching over 100,000 registrations in August for the first time since 2011.
However, the UK car market fell by 6.4%, although the annualised selling rate picked up to 2.5m units a year, the highest rate since March.
LMC said that the West European car market is up 3.6% cumulatively this year versus last year, but expects growth to moderate throughout the rest of 2017, particularly as the UK market continues to struggle against a high base for comparison.
The West European car market this year is forecast at 14.35m units, some 2.9% ahead of 2016.
LMC analyst Jonathon Poskitt highlights a strengthening European economy as a factor lifting the regional car market. "We are seeing pretty robust economic growth in the eurozone this year, which is combining with low interest rates and plenty of manufacturer marketing activity surrounding the timings of new product," he says. "It now looks like the annual market this year will be comfortably above 14m units – a pretty respectable number, historically."